Call Now to Set Up Tutoring:
(847) 840-2442
Private In-Home and Online Algebra Tutoring in Yorkville, IL
Receive personally tailored Algebra lessons from exceptional tutors in a one-on-one setting. We help you connect with in-home and online tutoring that offers flexible scheduling and your choice of locations.
Recent Tutoring Session Reviews
"The student scored a 62 on her first test, despite feeling comfortable with the material. We worked through the problems she missed, and she usually laughed at what the questions required. One common mistake is that she removes completely the terms she factors out, instead of leaving them out front. We talked about how terms can't disappear but only be rearranged."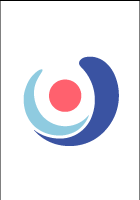 "In this session, the student and I started with graphing problems, where we worked on correctly graphing linear equations and rearranging equations into slope-intercept form. We then did algebra practice sets."
"The student and I continued reviewing significant figures, scientific notation, multiplying, and adding with significant figures."
"The student worked on the odd numbered questions from three pages in her textbook. The questions related to scientific notation, decimal notation, using a number line when adding or subtracting numbers with different signs, multiplication and division of numbers written in scientific notation, minding the rule of operations for exponents, writing in the power of 10, expressing numbers in decimal notation, finding the value of "n" for ten to the nth power, and changing very large and very small numbers to scientific notation. This was an excellent preparatory session."
"During today's session, we began with Chapter 3: Solving Equations and Problems. I showed the student how to solve for variables with only three terms. As he began to understand, I moved onto solving equations with multiplication and division, fractions, and using negative numbers. The problems in the chapter review were advanced and instead, I provided student with his own examples to make sure he understood. He wrote down every problem and began writing out simple steps so he did not get lost with variables and numbers. The student maintained a positive attitude with challenging questions."
"We covered topics, including solving algebraic equations and building exponential model equations. The student was struggling with details. I told her to bring her textbook next time so she can work on different practice problems. The session was a win session because we were able to finish review package."
Nearby Cities:
Evanston Algebra Tutoring
,
Skokie Algebra Tutoring
,
Oak Park Algebra Tutoring
,
Downers Grove Algebra Tutoring
,
Highland Park Algebra Tutoring
,
Des Plaines Algebra Tutoring
,
Glencoe Algebra Tutoring
,
Naperville Algebra Tutoring
,
Oak Lawn Algebra Tutoring
,
Elmhurst Algebra Tutoring
,
Lombard Algebra Tutoring
,
Schaumburg Algebra Tutoring
,
Lake Forest Algebra Tutoring
,
Buffalo Grove Algebra Tutoring
,
Wheaton Algebra Tutoring
Nearby Tutors:
Evanston Algebra Tutors
,
Skokie Algebra Tutors
,
Oak Park Algebra Tutors
,
Downers Grove Algebra Tutors
,
Highland Park Algebra Tutors
,
Des Plaines Algebra Tutors
,
Glencoe Algebra Tutors
,
Naperville Algebra Tutors
,
Oak Lawn Algebra Tutors
,
Elmhurst Algebra Tutors
,
Lombard Algebra Tutors
,
Schaumburg Algebra Tutors
,
Lake Forest Algebra Tutors
,
Buffalo Grove Algebra Tutors
,
Wheaton Algebra Tutors
Call us today to connect with a top
Algebra tutor in Yorkville, IL
(847) 840-2442