We are open Saturday and Sunday!
Call Now to Set Up Tutoring:
(734) 348-3890
Private In-Home and Online Pre-Calculus Tutoring in York charter Township, MI
Receive personally tailored Pre-Calculus lessons from exceptional tutors in a one-on-one setting. We help you connect with in-home and online tutoring that offers flexible scheduling and your choice of locations.
Recent Tutoring Session Reviews
"The concepts that were covered are the following: testing for symmetry about the x-axis, y-axis and the origin, and writing equations of circles using the equation of a circle and the distance formula. Given the center of a circle and a point passing through the circle, the student struggled trying to write an equation. He mentioned that he practiced writing equations of circles given the center and the radius. He was assigned problems that were different. After showing him how to approach the problem, he was able to write the equations of circles. The student's attitude is always positive. I left the student with an online website he can use for additional problems and to assess himself for mastery. He was supposed to find out his grade from his recent test, but it was postponed until tomorrow."
"The concepts we covered were: the 3 types of discontinuities, identifying a point of discontinuity, the Location Principle, approximating zeros, determining end behavior, increasing/decreasing/constant functions, identifying relative and absolute extrema, and finding the average rate of change."
"The session covered the basics of imaginary numbers and how we go about evaluating equations that contain them. This included formatting complex numbers, evaluating quadratics that have complex solutions, and simpler examples of what happens when "i" is raised to higher powers."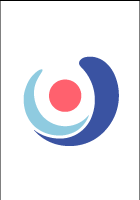 "The session was an hour long. The student and I went over a previous homework assignment and reviewed the problems that he scored incorrectly on. Most of the incorrect answers were due to a calculation error. He is a very bright student and catches on to mathematical concepts fast. I will try to work with him on showing his work, which I think may be the biggest issue."
"The session went well. We worked on trigonometric identities and proofs involving them. She has a quiz tomorrow and walked out of the session much more confident in the material. Good luck on your quiz."
"The student and I clarified conditional statements and went over inductive and deductive reasoning. She had a really good grasp once I explained the differences between converse, inverse and contrapositive! We covered polynomial functions, graphing them, and the vertex form. "
Nearby Cities:
Detroit Pre-Calculus Tutoring
,
Sterling Heights Pre-Calculus Tutoring
,
Ann Arbor Pre-Calculus Tutoring
,
Farmington Hills Pre-Calculus Tutoring
,
Rochester Pre-Calculus Tutoring
,
Ypsilanti charter Township Pre-Calculus Tutoring
,
Augusta charter Township Pre-Calculus Tutoring
,
Angell Pre-Calculus Tutoring
,
Belleville Pre-Calculus Tutoring
,
Macomb Pre-Calculus Tutoring
,
Bridgewater Pre-Calculus Tutoring
,
Canton Pre-Calculus Tutoring
,
Clinton Pre-Calculus Tutoring
,
Dexter Pre-Calculus Tutoring
,
Hamburg Pre-Calculus Tutoring
Nearby Tutors:
Detroit Pre-Calculus Tutors
,
Sterling Heights Pre-Calculus Tutors
,
Ann Arbor Pre-Calculus Tutors
,
Farmington Hills Pre-Calculus Tutors
,
Rochester Pre-Calculus Tutors
,
Ypsilanti charter Township Pre-Calculus Tutors
,
Augusta charter Township Pre-Calculus Tutors
,
Angell Pre-Calculus Tutors
,
Belleville Pre-Calculus Tutors
,
Macomb Pre-Calculus Tutors
,
Bridgewater Pre-Calculus Tutors
,
Canton Pre-Calculus Tutors
,
Clinton Pre-Calculus Tutors
,
Dexter Pre-Calculus Tutors
,
Hamburg Pre-Calculus Tutors
Call us today to connect with a top
Pre-Calculus tutor in York charter Township, MI
(734) 348-3890