We are open Saturday and Sunday!
Call Now to Set Up Tutoring:
(734) 348-3890
Private In-Home and Online Math Tutoring in York charter Township, MI
Receive personally tailored Math lessons from exceptional tutors in a one-on-one setting. We help you connect with in-home and online tutoring that offers flexible scheduling and your choice of locations.
Recent Tutoring Session Reviews
"The student and I focused on her chemistry class for her upcoming final. We went back over her previous tests and reworked several of the problems. We also did several practice problems for some of the concepts."
"The student and I focused on his physical science coursework, which covered ionic and covalent compounds, nomenclature, periodic trends, conservation of mass, finding the limiting reagent, electronegativity, solubility, and balancing reactions. We were able to go a bit deeper than his course in some areas, delving into the reasons why electronegativity and added valence shells of electrons drive periodic trends in atomic size and discussing the concepts of moles of atoms and pure substances. We had a great opportunity to explore both the science fundamentals pertinent to his work and a few fun, related tangents."
"The student and I focused on logarithms. We used the properties of logarithms to complete various operations, such as solving for unknowns and expanding functions. We converted logarithms to exponential form and vice versa. He has previous experience with logarithms. He had forgotten how to apply the logarithmic properties, so for each example, we recalled the associated property. Next, we recorded the formula and identified the values for our formula variables. Finally, we solved the problem. This strategy will not only assist him with his retention, it will also help him become more organized while finding solutions in general. Today's refresher prepared him for his personal study and for completing his assignment. I will gather worksheets for him to continue practice between our sessions."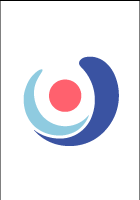 "The student and I focused on practicing the nine times tables. I taught him a quick and easy way to write down and remember the nine times tables. He is able to use the tool on his own. He expressed happiness that he will now be able to complete the nine times table at school.

We also reviewed fractions. After some practice, he demonstrated an understanding of the concepts by completing problems without help."
"The student and I focused on reviewing for her Chemistry final. She had been struggling with electron configurations at our Sunday session, but had clearly studied between the sessions because she nailed each example I had her do. (Awesome work!) We focused on calculating with atomic and quantum energies, and how to identify paired and unpaired electrons. We did lots of practice problems to review, and talked about when to use each equation (and why). At the end of the session, we reviewed ionic compounds and naming them using chemical nomenclature rules."
"The student and I focused on solving optimization problems. We talked about how there are different ways to set up the equation that is needing to be maximized or minimized. We looked at how to minimize travel time for a path that has different speeds on different terrains. We practiced setting up a profit equation based on revenue and cost in order to maximize the profit. We reviewed the distance equation for two points in the xy-plane. We also went through volume equations for boxes, and a trough with a trapezoidal cross-section. We looked at how to use substitution to put the equation being optimized into only one variable. Lastly, we talked about how to determine which value is the correct answer when the derivative function gives multiple critical points. He is doing well taking derivatives and finding the critical point(s) of a function, and he is doing better setting up the equations that need to be optimized."
Nearby Cities:
Detroit Math Tutoring
,
Sterling Heights Math Tutoring
,
Ann Arbor Math Tutoring
,
Farmington Hills Math Tutoring
,
Rochester Math Tutoring
,
Ypsilanti charter Township Math Tutoring
,
Augusta charter Township Math Tutoring
,
Angell Math Tutoring
,
Belleville Math Tutoring
,
Macomb Math Tutoring
,
Bridgewater Math Tutoring
,
Canton Math Tutoring
,
Clinton Math Tutoring
,
Dexter Math Tutoring
,
Hamburg Math Tutoring
Nearby Tutors:
Detroit Math Tutors
,
Sterling Heights Math Tutors
,
Ann Arbor Math Tutors
,
Farmington Hills Math Tutors
,
Rochester Math Tutors
,
Ypsilanti charter Township Math Tutors
,
Augusta charter Township Math Tutors
,
Angell Math Tutors
,
Belleville Math Tutors
,
Macomb Math Tutors
,
Bridgewater Math Tutors
,
Canton Math Tutors
,
Clinton Math Tutors
,
Dexter Math Tutors
,
Hamburg Math Tutors
Call us today to connect with a top
Math tutor in York charter Township, MI
(734) 348-3890