Call Now to Set Up Tutoring:
(310) 617-6847
Private In-Home and Online Computer Science Tutoring in Yorba Linda, CA
Receive personally tailored Computer Science lessons from exceptional tutors in a one-on-one setting. We help you connect with in-home and online tutoring that offers flexible scheduling and your choice of locations.
Recent Tutoring Session Reviews
"The student and I continued looking at the computational thinking concepts, specifically algorithms. We installed Scratch and began looking at the basics of programming in Scratch. We also looked at how to end programs or processes through the task manager in Windows."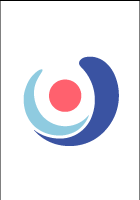 "Today, the student and I covered command line argument processing, HTTP calls using a JAVA package, and his programming homework assignment. He was a very proficient and quick learner. He has the homework of completing the skeleton we set up using ANTLR and HTTP using the Java code we wrote. I think he is a powerful programmer, and I look forward to working with him in the future."
"We debugged a program he created where he was trying to make a wire-frame sphere bounce with OpenGL. It ended up being that he was using GLint instead of GLfloat. He now has something working that he can further tweak."
"We started by discussing the student's familiarity and comfort level with R and analysis in general before moving on to doing some coding in R-Studio. We covered:
- subdividing a DataFrame,
- viewing the size and structure of a DataFrame,
- the basics of plotting in R, and
- using loops."
"We went over the last homework assignment, on implementing the Neural Net. We went through and defined all the code for the functions. We might meet one more time, to ensure all the test cases run and create the correct output."
"We worked on the dictionary program. This is a challenging assignment, and it's not easy for the student, but he tried his best to learn. We managed to go over all three parts, and the code works as expected. It's nice working with him."
Nearby Cities:
Malibu Computer Science Tutoring
,
Pacific Palisades Computer Science Tutoring
,
Oxnard Computer Science Tutoring
,
Woodland Hills Computer Science Tutoring
,
Santa Clarita Computer Science Tutoring
,
Thousand Oaks Computer Science Tutoring
,
Simi Valley Computer Science Tutoring
,
Ventura Computer Science Tutoring
,
Camarillo Computer Science Tutoring
,
Moorpark Computer Science Tutoring
,
Santa Paula Computer Science Tutoring
,
Agoura Hills Computer Science Tutoring
,
Calabasas Computer Science Tutoring
,
Port Hueneme Computer Science Tutoring
,
Fillmore Computer Science Tutoring
Nearby Tutors:
Malibu Computer Science Tutors
,
Pacific Palisades Computer Science Tutors
,
Oxnard Computer Science Tutors
,
Woodland Hills Computer Science Tutors
,
Santa Clarita Computer Science Tutors
,
Thousand Oaks Computer Science Tutors
,
Simi Valley Computer Science Tutors
,
Ventura Computer Science Tutors
,
Camarillo Computer Science Tutors
,
Moorpark Computer Science Tutors
,
Santa Paula Computer Science Tutors
,
Agoura Hills Computer Science Tutors
,
Calabasas Computer Science Tutors
,
Port Hueneme Computer Science Tutors
,
Fillmore Computer Science Tutors
Call us today to connect with a top
Computer Science tutor in Yorba Linda, CA
(310) 617-6847