Hassan: Yokohama C++ tutor
Certified C++ Tutor in Yokohama
I am a University of Central Florida Computer Science student. I excel at mathematics and have done well in this subject since I was young. I am very excited to help others get through the hurdles that they face. Cannot wait to help students with their mathematical needs.... I believe that each student needs to be taught in their own way. My goal is to teach each student in the way that they feel most comfortable...
Nicholas: Yokohama C++ tutor
Certified C++ Tutor in Yokohama
...the more common ones not work well. This interests me greatly, as it broadens my own understanding of the topics in math and physics I find so interesting. An added bonus is being able to help someone meet their classroom goals. I recently earned a B. S. in Physics with Distinction in the Curriculum from...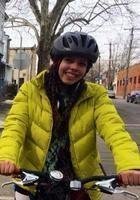 Rita: Yokohama C++ tutor
Certified C++ Tutor in Yokohama
...the education system, especially as tools to further activist work. To this end I want to get some practice one-on-one teaching these subjects! I'm also interested in tutoring test prep and essay writing to people in high school, after having taught test prep through the Lets Get Ready program in Chester County, PA.
Nana: Yokohama C++ tutor
Certified C++ Tutor in Yokohama
...to increase their knowledge. All these tactics enabled all 15 students I worked with to successfully demo their final projects. Currently, I am utilizing online resources to communicate with and assist students in math subjects such as Algebra and Calculus in programming languages such as C++ and even Middle School subjects. The students I work...
Tom: Yokohama C++ tutor
Certified C++ Tutor in Yokohama
...is linked to the amount I studied; however, I owe the majority of it to the wonderful professors and tutors I've had in my life. They've shown me that everyone has the potential to become a top student. I've been tutoring for over 4 years now and in that time, I've learned a ton of...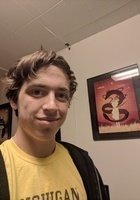 Dan: Yokohama C++ tutor
Certified C++ Tutor in Yokohama
...Aerospace Engineering. I tutor a variety of subjects, although I am most passionate about math and the sciences. I aim to teach both fundamental concepts and the ability to solve problems step-by-step with well-established methods. In my free time, I enjoy designing and flying high-power rockets competitively, playing the piano, and engraving glass.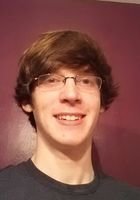 Mitchell : Yokohama C++ tutor
Certified C++ Tutor in Yokohama
...areas. In the summer of 2013, I tutored middle school students in Algebra. I supervised a total of 10 students and helped them understand the concepts and study for important tests. During that summer, I worked with these students and helped them improve their skills in these areas. I have always found teaching these subjects...
Katherine: Yokohama C++ tutor
Certified C++ Tutor in Yokohama
...tutor for an introductory physics course. During high school, I tutored elementary school and middle school music. When it comes to learning, I think it is most important to realize that everybody has a distinct learning style. This process of finding the right teaching method requires patience, creativity, and communication. I really enjoy and am...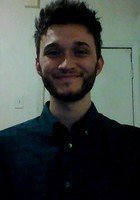 Miguel: Yokohama C++ tutor
Certified C++ Tutor in Yokohama
...depth and breadth of one's knowledge than to try to convey it to others. The study habits I hope to pass on to my students are ones that have benefited me throughout my educational career. I graduated salutatorian of my high school and won third place overall in Academic Decathlon state competition my senior year....
Private Online C++ Tutoring in Yokohama
Receive personally tailored C++ lessons from exceptional tutors in a one-on-one setting. We help you connect with online tutoring that offers flexible scheduling.
If you're studying C++ at a university such as Yokohama National University and you would like a C++ tutor in Yokohama to give you guidance, Varsity Tutors can help you find an independent tutor who fits your schedule. Whether you're studying software engineering topics such as unit testing, code review, and Big O notation, or you're just starting out with the absolute basics, Japan C++ tutors can use techniques that are customized to your educational needs. Read on to find out about the many ways in which you can learn during C++ tutoring in Yokohama.
Your C++ tutor in Yokohama can use an array of techniques that aren't generally used in college classes. One example of this is that they can adjust their teaching methods so that they appeal to your preferred learning style. If you learn best when given visual information, your instructor can show you informational videos that demonstrate basic C++ programming concepts such as including proper headers, input and output, and executing code. On the flip side, if you enjoy learning programming through hands-on methods, your instructor can pair program with you to show you the proper ways of incorporating data structures in C++ such as structs and hash tables. When your Yokohama C++ tutor conforms to your learning style, it can make the process of absorbing the information a little easier. Your instructor can also answer any questions that you have about how to work on projects in IDEs such as Sublime Text and Visual Studio Code.
Another feature of Yokohama C++ tutoring is that your time isn't dictated by a syllabus. If you already have a deep understanding of how to use for, while, and do while loops to perform operations on a data set, you and your Yokohama C++ tutor can focus on another topic that you're interested in, such as how to use C++ for programming operations like file input and output. In addition, if you come across a problem that can be solved with different methods, your instructor can give you the freedom to try out different techniques until you get a feel for which ones work best for you. In order to keep you motivated, your instructor can also break complicated topics down into smaller parts. For example, they can help you learn object-oriented programming by dividing it into small parts like encapsulation and polymorphism.
You will attend C++ tutoring in Yokohama via our Live Learning Platform, which comes with a built-in shared code editor. This tool enables you to study C++ programming from almost anywhere and it can bypass the need for a commute. Over the shared code editor, your instructor can teach you all about sorting algorithms like selection sort, merge sort, and comb sort. The platform also comes with a feature that records your lessons, so you can watch the lessons at any point. In Yokohama C++ tutoring, your instructor can also use the digital whiteboard to display material that helps you learn conditional statements like switch and nested if.
Whenever you're ready, get in touch with a Varsity Tutors educational consultant over the internet or over the phone to start your search for experienced Japan C++ tutors. Our consultants will be happy to help in any way that they can, provide you with more information about tutoring, and respond to any of your questions and concerns. We look forward to helping you find a mentor who fits your needs.
Your Personalized Tutoring Program and Instructor
Identify Needs
Our knowledgeable directors help you choose your tutor with your learning profile and personality in mind.
Customize Learning
Your tutor can customize your lessons and present concepts in engaging easy-to-understand-ways.
Increased Results
You can learn more efficiently and effectively because the teaching style is tailored to you.
Online Convenience
With the flexibility of online tutoring, your tutor can be arranged to meet at a time that suits you.
Top International Cities for C++ Tutoring