We are open Saturday and Sunday!
Call Now to Set Up Tutoring:
(847) 840-2442
Private In-Home and Online Geometry Tutoring in Wrigleyville, IL
Receive personally tailored Geometry lessons from exceptional tutors in a one-on-one setting. We help you connect with in-home and online tutoring that offers flexible scheduling and your choice of locations.
Recent Tutoring Session Reviews
"The student and I studied the classification of triangles, the angles of triangles, triangular congruence, isosceles triangles, coordinate proofs, and proofs involving SSS, SAS, ASA, and AAS. He was most insecure about triangular proofs. As we reviewed this concept, he did not show any signs of being unclear about the process. He was even aware of available postulates, theorems, definitions, etc. which led to each proof. He is a brilliant student. His level of confidence will enhance through practice, encouragement, and reassurance."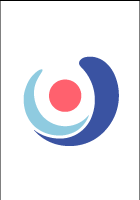 "The student and I went over a few take-home review exercises together. Mostly, we focused on the same material we focused on today - quadratics and vertices. We also got into how to use quadratics to calculate and predict the vertical motion of objects."
"The student and I went over a packet that he had for his geometry test. We covered similar triangle problems, including how to solve for x, how to prove triangles are similar, and how to prove similar triangles using the angle bisector theorem. We also went over a couple of word problems. He has a much better understanding of cross multiplication, and how to solve these problems. He said that the session really helped, because he was unsure of how to do these problems earlier in the day. I think he will do really well on his test tomorrow."
"The student and I went over a previous test that she has the opportunity to make corrections to. She made a few little mistakes due to feeling rushed during the test, so we talked about time-saving strategies and the importance of reading the whole chapter, not just assigned work. We also focused on proofs and looked ahead to what the next couple of sections will be covering. We went over the fact that proofs are basically mathematical arguments, so although it can feel redundant, each step is very important."
"The student and I went over her review worksheet for her exam tomorrow, which covered the entirety of chapter 4. She is very well versed in the particular theorems and postulates needed to answer the questions, and she mentioned that she needed to go over the vocabulary words, but other than that, she feels ready for the exam. We took a practice quiz of 14 questions, and she answered 12/14 questions correctly. I believe she should do well on her exam tomorrow!"
"The student and I went over his geometry homework, which was a worksheet about trapezoids. He did very well on the first half, and then struggled a bit on the last two problems. We problem-solved on these together and I tried to ask him questions that would lead him to solving the problem by himself. After we were able to find the answer together, I asked the student to try and solve the problem himself, which he was able to do! One of the things I noted is that he will sometimes struggle a little bit with the algebra part of the problem and forget how to solve for variables when needed to multiply, divide, or distribute numbers. After doing the two problems, I think some of the algebra or pre-algebra skills he learned in the past were coming back to him. After this, we briefly went over his biology homework and covered cell respiration, which he did well with."
Nearby Cities:
Evanston Geometry Tutoring
,
Skokie Geometry Tutoring
,
Oak Park Geometry Tutoring
,
Downers Grove Geometry Tutoring
,
Highland Park Geometry Tutoring
,
Des Plaines Geometry Tutoring
,
Glencoe Geometry Tutoring
,
Naperville Geometry Tutoring
,
Oak Lawn Geometry Tutoring
,
Elmhurst Geometry Tutoring
,
Lombard Geometry Tutoring
,
Schaumburg Geometry Tutoring
,
Lake Forest Geometry Tutoring
,
Buffalo Grove Geometry Tutoring
,
Wheaton Geometry Tutoring
Nearby Tutors:
Evanston Geometry Tutors
,
Skokie Geometry Tutors
,
Oak Park Geometry Tutors
,
Downers Grove Geometry Tutors
,
Highland Park Geometry Tutors
,
Des Plaines Geometry Tutors
,
Glencoe Geometry Tutors
,
Naperville Geometry Tutors
,
Oak Lawn Geometry Tutors
,
Elmhurst Geometry Tutors
,
Lombard Geometry Tutors
,
Schaumburg Geometry Tutors
,
Lake Forest Geometry Tutors
,
Buffalo Grove Geometry Tutors
,
Wheaton Geometry Tutors
Call us today to connect with a top
Geometry tutor in Wrigleyville, IL
(847) 840-2442