Call Now to Set Up Tutoring:
(617) 947-9800
Private In-Home and Online Computer Science Tutoring in Worcester, MA
Receive personally tailored Computer Science lessons from exceptional tutors in a one-on-one setting. We help you connect with in-home and online tutoring that offers flexible scheduling and your choice of locations.
Recent Tutoring Session Reviews
"I preparation for the upcoming final exam in the student's Java data structures class, we did some pair programming on a directed graph problem, and given the constraints as defined in the problem, selected performant abstract data types (maps, lists) to maintain the set of nodes and edges in the graph. We added a few methods to add and discover traversals in the class. Since the exam is coming, we took several opportunities to draw attention to other topics which had been covered during the semester, including other abstract data structures, computational complexity ("Big O" notation) and the conceptual approach to both object oriented and recursive procedural programming. We will meet again in two days to continue the review."
"The student and I worked on a new tutorial today dealing with heavy environment interaction and player movement."
"I covered the different tools and techniques used to both manipulate images and create digital content. The student did well. He was very easy to work with; he didn't have a ton of background knowledge using Photoshop specifically, but got the hang of things very quickly and seemed to enjoy the material. The entire session was focused on different strategies to express design. I think I did I good job of giving him a 101 on different uses of Photoshop and set down a solid foundation for him to work with."
"In this session we worked on a review of an assignment of the student's that was a great illustration of how object-oriented programming works and how an application can be designed so that particular objects are only responsible for particular functions. Topics addressed in this session included classes, instance variables, constructors, and the use of the "this" keyword. The student is having some struggles due to a lack of experience with programming, but she clearly shows the capacity to pick up the material. A portion of her assignment still needs to be completed, and I have asked her to work on it before our next session tomorrow afternoon."
"What concepts did you cover specifically?

- General handling of the editors manipulations.

- Escape sequence characters.

- Covered plenty of material from chap. 2 in the electronic book.



What was the student struggling with most?

- Nothing really!



What was the student's attitude toward the material that was reviewed?

- The student was active and attentive through the tutoring session.



Did you leave them with any extra practice?

- Yes! The student has practice from the provided electronic book."
"Continued on assignments and emphasized basic concepts of the material. Together we managed to finish over 3 programming assignments. As a consequence, the student felt more confident with the material."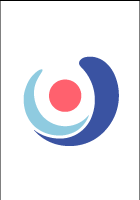 Nearby Cities:
Connecticut Computer Science Tutoring
,
New Haven Computer Science Tutoring
,
Waterbury Computer Science Tutoring
,
Danbury Computer Science Tutoring
,
New Britain Computer Science Tutoring
,
Bristol Computer Science Tutoring
,
Meriden Computer Science Tutoring
,
Milford Computer Science Tutoring
,
West Haven Computer Science Tutoring
,
Shelton Computer Science Tutoring
,
Torrington Computer Science Tutoring
,
Naugatuck Computer Science Tutoring
,
Ansonia Computer Science Tutoring
,
Derby Computer Science Tutoring
,
Averill Park Computer Science Tutoring
Nearby Tutors:
Connecticut Computer Science Tutors
,
New Haven Computer Science Tutors
,
Waterbury Computer Science Tutors
,
Danbury Computer Science Tutors
,
New Britain Computer Science Tutors
,
Bristol Computer Science Tutors
,
Meriden Computer Science Tutors
,
Milford Computer Science Tutors
,
West Haven Computer Science Tutors
,
Shelton Computer Science Tutors
,
Torrington Computer Science Tutors
,
Naugatuck Computer Science Tutors
,
Ansonia Computer Science Tutors
,
Derby Computer Science Tutors
,
Averill Park Computer Science Tutors
Call us today to connect with a top
Computer Science tutor in Worcester, MA
(617) 947-9800