We are open Saturday and Sunday!
Call Now to Set Up Tutoring:
(847) 840-2442
Private In-Home and Online Phonics Tutoring in Woodstock, IL
Receive personally tailored Phonics lessons from exceptional tutors in a one-on-one setting. We help you connect with in-home and online tutoring that offers flexible scheduling and your choice of locations.
Recent Tutoring Session Reviews
"The student worked on his new spelling words. He finished his daily writing and reading assignments, as well as practicing his multiplication."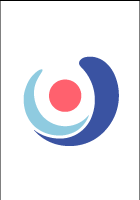 "We came up with topic ideas for informative speech. We then wrote and diagrammed sentences for ingredient list 7."
"In anticipation of the upcoming timed-writing assignment, the student had to choose one of two nonfiction books to read. We read the introductions of each book together and discussed how she might be asked to evaluate them from a literary perspective. She choose to read Deadly Choices. In our remaining time, I had her begin an in-class essay about themes in Silas Marner, her summer reading book. She will finish it for homework, along with reading the first four chapters of Deadly Choices (one-third of the book). Next week we will review her writing according to her teacher's rubric, and discuss and begin a timed-writing assignment on Deadly Choices."
"Today the student and I discussed how to write collegiate essays rather than high school essays. I read a sample essay he had his professor grade (85) and it was rather good. He is at a good starting point so getting an A in his class is a realistic goal. We discussed how to write a strong thesis statement based off of the author's work and the writer's opinions. We also went over some examples. We then discussed colloquialism and how we should avoid it when writing college essays, in addition to the phrase "this is." We discussed transition sentences and came up with better examples for his essay. We discussed conclusions and how they should mention and end on a "global or universal message," going from specific to general. We discussed choosing appropriate quotes and matching the quotes to concise, brief commentary. Most importantly, we discussed confidence and its importance when writing an essay. He seems to hold back when he has something to say. This is very common in beginner college writers. I wanted him to recognize his own voice and be confident in his interpretations and choice of what he discusses in his essays."
"On Wednesday we were working to prepare her for her Earth Sciences exam the next day so we went through a few of the review questions that she was struggling with, as well as the phrasing of some essay/short-answer questions. On Friday we worked to completely outline her English 101 visual analysis paper, generating an in-depth bulleted summary of her main points, using the PIE organization method her teacher prefers - point, information, explanation - to provide an easy guide for her to translate into her essay about PETA and their celebrity ad campaigns."
"Today the student and I worked on two English assignments, and then started on the third assignment which included responses to blog posts from his class. We will try to continue with English next session!"
"The student had to write a 5-paragraph essay on characteristics of an archetypal hero after reading such stories as "Beowulf" and "The Iliad." He had to choose 3 specific characteristics of a hero and explain how a character from each story possesses the characteristics. Also, the essay had to describe how the characteristics chosen have been used by different people and cultures throughout history. I assisted him with creating a brainstorming outline and rough draft for the essay and he chose the characteristics of strength, bravery, and honor to describe a hero. Once the rough draft was complete, he planned to type the final draft the next day and said he felt confident that he would earn an acceptable grade on the assignment."
"Helped the student with an English assignment to write an outline for an in-class essay. Decided on three appropriate sources, developed a thesis statement, and organized ideas for the outline."
"Today, the student and I focused on a personal narrative he is revising. We went over motifs and some basic writing skills to improve his paper. We then moved to some American History and answered some critical thinking questions. Last, we finished up some Math and Science review with our extra time. He is definitely a strong student and is doing a great job getting his work done."
"In this session I worked with the student on her dissertation and also discussing her plans for her research paper."
"Today we continued with our examination of Shakespeare's Julius Caesar, focusing on the motivation of the characters and the complexity of the plot. Overall a good session."
"We practiced the letter Oo. We reviewed all the letters from the alphabet. She took a alphabet recognition quiz and did really well! I really enjoyed her throughout our sessions."
Nearby Cities:
Evanston Phonics Tutoring
,
Skokie Phonics Tutoring
,
Oak Park Phonics Tutoring
,
Downers Grove Phonics Tutoring
,
Highland Park Phonics Tutoring
,
Des Plaines Phonics Tutoring
,
Glencoe Phonics Tutoring
,
Naperville Phonics Tutoring
,
Oak Lawn Phonics Tutoring
,
Elmhurst Phonics Tutoring
,
Lombard Phonics Tutoring
,
Schaumburg Phonics Tutoring
,
Lake Forest Phonics Tutoring
,
Buffalo Grove Phonics Tutoring
,
Wheaton Phonics Tutoring
Nearby Tutors:
Evanston Phonics Tutors
,
Skokie Phonics Tutors
,
Oak Park Phonics Tutors
,
Downers Grove Phonics Tutors
,
Highland Park Phonics Tutors
,
Des Plaines Phonics Tutors
,
Glencoe Phonics Tutors
,
Naperville Phonics Tutors
,
Oak Lawn Phonics Tutors
,
Elmhurst Phonics Tutors
,
Lombard Phonics Tutors
,
Schaumburg Phonics Tutors
,
Lake Forest Phonics Tutors
,
Buffalo Grove Phonics Tutors
,
Wheaton Phonics Tutors
Call us today to connect with a top
Phonics tutor in Woodstock, IL
(847) 840-2442