Call Now to Set Up Tutoring:
(310) 617-6847
Private In-Home and Online Summer Tutoring in Woodland Hills, CA
Receive personally tailored Summer lessons from exceptional tutors in a one-on-one setting. We help you connect with in-home and online tutoring that offers flexible scheduling and your choice of locations.
How can a tutor help you with summer tutoring?
At the end of every school year, students look forward to summer break. It's a great time for students to relax and unwind after a chaotic school year. While summer break is fun, it also has negative consequences, like the "summer slide." Students tend to forget a lot of the valuable information they learned the previous year, leaving them ill prepared for their classes in the upcoming school year. Fortunately, the summer slide can be avoided. All students have to do is periodically review their course material from their old classes, potentially ensuring that the information stays fresh in their mind. This is easier said than done, however. Sometimes it takes some outside assistance to help motivate students to take the time for summer review. A personal summer tutor is a great resource for this motivation. If you're worried about suffering from the summer slide, you might want to connect with a personal summer tutor. They'll help you stay on track to be successful when you return to school next year. Call Varsity Tutors today to find summer tutors in Woodland Hills.

Our educational directors could help you find a professional summer tutor in Woodland Hills, CA, who will cater to your every need. The entire one-on-one summer tutoring experience is customizable. It's all about what you want and need to get out of summer review. Your summer tutor will tailor their approach to meet the needs of your unique learning style. You can be confident that you might be reviewing your course work in the most efficient and effective way possible.

The educational directors can help you connect with summer tutoring in Woodland Hills. Summer tutors are able to try to help you review for any subject. They can prepare some sample math problems that you can practice so that you're ready to get started in next year's algebra class. Or they can bring some ready passages with corresponding questions to your sessions, which may allow you to brush up on your reading comprehension skills. Personal summer tutors are also a great resource for helping you hone your writing skills. They'll work with you over the summer on your writing so that you're ready to produce some quality essays during the next school year.

Walk into your exam with confidence with the assistance of an expert summer tutor in Woodland Hills, CA, to try to help you prepare. Summer tutors can meet with you at the time and location of your choosing, or you can schedule online, face-to-face sessions.
Recent Tutoring Session Reviews
"Prepared for the final by checking each chapter test for mistakes and gaps in their understanding, then beginning the review packet. I told them if they had any questions as they finished it to text or email me."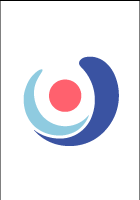 "We went over the concept of electron orbitals and the electron's quantum numbers, accompanied by an overview of what quantum mechanics mean physically and why we use the quantum numbers to describe an electron's location within an atom. We expanded on this subject with plenty of useful examples including how this ties into the photoelectric effect (light bulbs) and electric conductors and superconductors (electron flow through a metal). She practiced example problems from a test review and homework worksheets and further tied in the arrangement of electron's quantum numbers to the layout of the periodic table."
"Topics Covered: difficult ACT problems for math and science sections.
Progress Achieved: the student now has a better understanding of the process for answering both math and science problems correctly on the ACT."
"In our first session I asked the student about his previous testing experience and his goals for our tutoring sessions. He wants to cover the Math section of the GED and the full SAT. I gave him practice sessions from each part of the SAT to gauge his strengths and weaknesses. He only missed one question on each section, but he struggled with the time on the reading comprehension portion. He also had trouble getting started on the essay portion. I asked him to complete the essay before our next meeting as well as a full length practice Math GED test. I feel like he is extremely intelligent and has a lot of knowledge to draw from on the test, he just needs practice to improve his time."
"The student had a math section done for us to go over. Then we spent time to do a practice science section. Again, he did well, but we went over science section tips. The student is sharp and just needs to be confident in his ability to make the right connections when taking the test."
"The student started her classes this week and is doing an excellent job of getting things going! She's read the materials that have been assigned so far and is trying to organize everything to make a plan for getting it all done. We laid out the information for each of her classes and made sure that she knows what is expected from each professor. She completed several activities and has clear goals to accomplish before our next meeting."
Nearby Cities:
Malibu Tutoring
,
Pacific Palisades Tutoring
,
Oxnard Tutoring
,
Santa Barbara Tutoring
,
Santa Clarita Tutoring
,
Thousand Oaks Tutoring
,
Simi Valley Tutoring
,
Ventura Tutoring
,
Camarillo Tutoring
,
Moorpark Tutoring
,
Santa Paula Tutoring
,
Agoura Hills Tutoring
,
Calabasas Tutoring
,
Port Hueneme Tutoring
,
Fillmore Tutoring
Nearby Tutors:
Malibu Tutors
,
Pacific Palisades Tutors
,
Oxnard Tutors
,
Santa Barbara Tutors
,
Santa Clarita Tutors
,
Thousand Oaks Tutors
,
Simi Valley Tutors
,
Ventura Tutors
,
Camarillo Tutors
,
Moorpark Tutors
,
Santa Paula Tutors
,
Agoura Hills Tutors
,
Calabasas Tutors
,
Port Hueneme Tutors
,
Fillmore Tutors
Call us today to connect with a top
Summer tutor in Woodland Hills, CA
(310) 617-6847