David: Winnipeg Microeconomics tutor
Certified Microeconomics Tutor in Winnipeg
...connection between the student and the material is the key to education. The teacher's job to identify and facilitate that connection and encourage the student's curiosity. People learn best when they want to learn. Information should be manageable and engaging and assignments should fuel a desire to learn more. To do this I will ask...
Parisa: Winnipeg Microeconomics tutor
Certified Microeconomics Tutor in Winnipeg
...On experience (briefly): I was hired as a teaching assistant by my university's economics department (one of just a few undergraduates), and I also teach debate in local schools in Charlottesville. I enjoy working with students of all ages and have experience teaching students from the elementary school level to the college level. I've worked...
Jared: Winnipeg Microeconomics tutor
Certified Microeconomics Tutor in Winnipeg
...attend Brigham Young University and am loving it. I enjoy the one-on-one interaction I get with people when I tutor. Watching people really understand and be excited about learning is what makes it worthwhile for me. The key is to spark the fun and excitement of learning within the student. I have tutored primarily middle...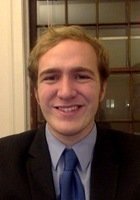 Hans: Winnipeg Microeconomics tutor
Certified Microeconomics Tutor in Winnipeg
...I majored in Economics and minored in International Studies with a focus in International Political Economy and Development. Beyond these classes, I also had a healthy, eclectic interest in a wide range of subject areas including Multivariable Calculus, Physics, and Film. It is also worth noting that I was able to accomplish all of this...
Benjamin: Winnipeg Microeconomics tutor
Certified Microeconomics Tutor in Winnipeg
...returning to Madrid in September on a Fulbright grant to be an English Teaching Assistant at the high school level! My approach to tutoring has always been about understanding each student's individual style as a learner to create lessons best-tailored to his or her specific needs. I try to foster an environment where open communication...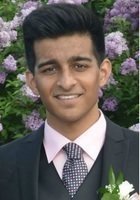 Nisarg: Winnipeg Microeconomics tutor
Certified Microeconomics Tutor in Winnipeg
...possible (huge Star Wars fan!!). I love to talk and will talk your ear off if you let me! I love trying new things, exploring the city, and traveling. My teaching philosophy is that teaching is a responsibility and a privilege; I'll put 110% into teaching if you put the same effort into learning. With...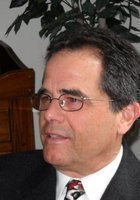 Craig: Winnipeg Microeconomics tutor
Certified Microeconomics Tutor in Winnipeg
...after school programs. As your tutor, my job is to provide you with simple approaches that lead to dependable results. In essence, to "teach you how to fish". Your job is to learn "how to fish". If you're looking for someone to feed you, with no effort on your part, I'm not the tutor you...
Marvin: Winnipeg Microeconomics tutor
Certified Microeconomics Tutor in Winnipeg
...Because I loved doing those in school, and I'll be teaching that this up coming school year. To have a struggling reader all of a sudden love reading and attack hard words never before tried is the best feeling in the world. I believe education should be fun, loving, inviting, challenging, and organized.... Every kid deserves a fun, loving, patient, and supportive tutor or teacher. That's what I strive to be.
Michael : Winnipeg Microeconomics tutor
Certified Microeconomics Tutor in Winnipeg
...Policy and a Government Minor. I'm originally from the Bronx, NY, but I've spent most of my life in Rockland County. I now live in Hoboken, New Jersey. I tutor a variety of different subjects, but I love to work with students on Economics and Math. At Dartmouth I was both a tutor and a...
Private Online Microeconomics Tutoring in Winnipeg
Receive personally tailored Microeconomics lessons from exceptional tutors in a one-on-one setting. We help you connect with online tutoring that offers flexible scheduling.
Get in touch with Varsity Tutors for assistance in finding a professional microeconomics tutor in Winnipeg. No matter what microeconomics subjects you're currently studying - from supply and demand to factor markets and beyond - Manitoba microeconomics tutors can help you out by creating a curated study plan just for you.
Whether you're studying at the University of Manitoba or another college in the area, Winnipeg microeconomics tutoring can help you make up for any gaps in your education. When you're having trouble understanding concepts like monopolistic competition, your professor is probably the first person you turn to for assistance. However, considering the many responsibilities that professors have, like teaching classes, grading papers, and performing research, they generally can't provide their students with a lot of one-on-one support.
In comparison, a microeconomics tutor in Winnipeg will be exclusively focused on you during your lessons. This gives them the ability to teach at your pace, using teaching techniques that you find effective. Let's say you're a visual learner struggling to grasp the role of government in the market. In this situation, your mentor could create lessons that use graphs, flowcharts, and other visual stimuli to assist you as you learn about the effects of government intervention in different market structures. If you're an auditory learner, your instructor could engage you in debates on socially efficient and inefficient market outcomes or invite you into a discussion of income inequality. Microeconomics tutoring in Winnipeg can allow you to work at a comfortable pace, too. If a topic like factor markets causes you difficulties, your mentor can dedicate more time to that subject. If another concept is easy for you to grasp, you can skip it. It's all up to you.
Though you're most likely looking for direct instruction, Manitoba microeconomics tutors can help out in other ways too, like assisting you in putting together a more effective study routine. If you want a professional opinion on your essays or other homework, your mentor can oblige you. When you have a test coming up, your instructor can drill you with questions on profit maximization or monopsonistic markets until you feel well-prepared. When you have questions about how game theory comes into play in economic models, your tutor can be there to offer a timely answer. There are no limitations on how a Winnipeg microeconomics tutor can help you out, so don't hesitate to take advantage of your instructor's services!
Since Winnipeg microeconomics tutoring is offered entirely online, you won't have to worry about losing time to a lengthy commute in order to attend lessons. Instead, you can study from the comfort of your own home, at the library, or at any other location where you have internet access and a device that's compatible with our Live Learning Platform. The platform will allow you to see and speak with your tutor face-to-face via video chat, so you can discuss international trade and public policy with a Winnipeg microeconomics tutor just as easily as if you were seated across a table from one another. You'll also be able to utilize a variety of teaching tools, like a shared document editor that you can use to review example cost-benefit analyses with your instructor, or a virtual whiteboard that your tutor can use to sketch diagrams of resource allocation in economic systems. One of the most useful features of our platform is the automatic session recorder, which ensures that you'll be able to return to your lessons later in order to take another look at your tutor's explanations of economic subjects.
To get started with microeconomics tutoring in Winnipeg, all you'll have to do is reach out to Varsity Tutors. You can contact us by phone or over the internet; either way, our educational consultants will be pleased to speak with you and can get started searching for a tutor who's right for you quickly. Why not take a step towards your academic goals today by getting in touch with us? Take advantage of this great opportunity today!
Your Personalized Tutoring Program and Instructor
Identify Needs
Our knowledgeable directors help you choose your tutor with your learning profile and personality in mind.
Customize Learning
Your tutor can customize your lessons and present concepts in engaging easy-to-understand-ways.
Increased Results
You can learn more efficiently and effectively because the teaching style is tailored to you.
Online Convenience
With the flexibility of online tutoring, your tutor can be arranged to meet at a time that suits you.
Top International Cities for Microeconomics Tutoring