Call Now to Set Up Tutoring:
(608) 260-7407
Private In-Home and Online Geometry Tutoring in Windsor, WI
Receive personally tailored Geometry lessons from exceptional tutors in a one-on-one setting. We help you connect with in-home and online tutoring that offers flexible scheduling and your choice of locations.
Recent Tutoring Session Reviews
"The student and I met to review for her upcoming final exam. She had a set of review problems that were given by her teacher to prepare for the test. We went through half of the material, including lines, parabolas, and functions."
"The student and I prepared for her upcoming test covering theorems and problems involving parallel lines cut by transversals. She had some trouble visualizing the parallel lines in most problems at the start of the session, but after giving her some pointers she was able to gain a better understanding of the problems and was able to work through several independently by the end of the session. Indeed, she seemed to do pretty well most of the session, save for a few challenging problems. She should do pretty well on her test. She informed me she did very well on her last test, which allowed her to gain an extra letter grade for that term!"
"The student and I prepped for her Algebra II exam on systems of equations, including inequalities. We practiced finding the solution of a system via graphing, combination method, and substitution. She has greatly improved in her mental math and has picked up the pace as she rearranges equations. I think she should do well on her exam."
"The student and I reviewed congruent triangles again for the test on Friday. I also gave her word problems to practice. She showed improvement on how to solve word problems."
"The student and I reviewed dilations and triangular proofs. We found images by taking scale factors of given coordinates. Next, we found centers of dilation and scale factors given an image and its pre-image. Finally, we proved geometric conjectures involving triangles. She has successfully completed each type of problem on her own. She is optimistic that she will be able to complete her remaining assignments on her own."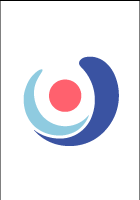 "The student and I reviewed for a quiz he had upcoming on rigid transformations. This dealt with rotating, translating, and reflecting points and shapes. We had a review packet from class to help nail the points down in his head, and we worked on extra problems on reflection, so he felt fully comfortable with the chapter. He did really well, and the extra work helped him understand reflection, so he should be set for his quiz."
Nearby Cities:
Glencoe Geometry Tutoring
,
Schaumburg Geometry Tutoring
,
Lake Forest Geometry Tutoring
,
Buffalo Grove Geometry Tutoring
,
Northbrook Geometry Tutoring
,
Wilmette Geometry Tutoring
,
Milwaukee Geometry Tutoring
,
Madison Geometry Tutoring
,
Elgin Geometry Tutoring
,
Kenosha Geometry Tutoring
,
Waukegan Geometry Tutoring
,
Racine Geometry Tutoring
,
Arlington Heights Geometry Tutoring
,
Waukesha Geometry Tutoring
,
Palatine Geometry Tutoring
Nearby Tutors:
Glencoe Geometry Tutors
,
Schaumburg Geometry Tutors
,
Lake Forest Geometry Tutors
,
Buffalo Grove Geometry Tutors
,
Northbrook Geometry Tutors
,
Wilmette Geometry Tutors
,
Milwaukee Geometry Tutors
,
Madison Geometry Tutors
,
Elgin Geometry Tutors
,
Kenosha Geometry Tutors
,
Waukegan Geometry Tutors
,
Racine Geometry Tutors
,
Arlington Heights Geometry Tutors
,
Waukesha Geometry Tutors
,
Palatine Geometry Tutors
Call us today to connect with a top
Geometry tutor in Windsor, WI
(608) 260-7407