We are open until 8pm!
Call Now to Set Up Tutoring:
(404) 704-6763
Private In-Home and Online Spanish Tutoring in Winder, GA
Receive personally tailored Spanish lessons from exceptional tutors in a one-on-one setting. We help you connect with in-home and online tutoring that offers flexible scheduling and your choice of locations.
Recent Tutoring Session Reviews
"With Student 1 we focused on math during our session today - two digit subtraction and multiplication. We also tried to notice patterns in subtraction problems and make generalizations.

With Student 2 we continued a general abilities test that she had previously started. Then, we practiced the lattice method with a couple problems that I made up. Student 2 also solved these problems using the traditional method. Finally, we worked on subtracting fractions. She learned how to use equivalent fractions and then subtract them. The next session is on Thursday at 4:30pm."
"Went over assessment test exercises with the student. We reviewed sample exercises over the operations in word problems and basic operations with decimals. He did really well and indicated he would try the math portion of a sample assessment test over the coming weekend. I gave him an assignment as well."
"The student and I met for an hour and a half to brainstorm for a document-based history essay on U.S. imperialism at the turn of the nineteenth century. We managed to finish an outline for the essay and the introduction and first paragraph. The student finished the essay on her own time."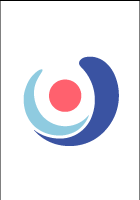 "Student 1: We completed a few spelling and grammar worksheets, then watched a Spanish learning video (Dr. Toto) with colors, numbers, letters, words, etc.  Student 2: I helped him with his math homework and then we watched the same video--we will finish it next week probably."
"Today the student and I made quite a bit of progress on the Math section of the test. One of the things Nick has the most difficult time with on the test is the questions requiring the use of algebra to solve for a general solution. In working through a few Math questions, he and I came upon one of these questions, and worked through it together. I gave him a few hints on how to go about these questions, and he seemed to pick up on it relatively well. In addition to this great progress, we reviewed just a little bit of the Reading Comprehension section, only enough to give him a rough idea of what was going to appear, since he feels comfortable with the section already. At the very end of the session, we had a short discussion about essay-writing, after which I gave him a small bit of homework to have completed for me by our next session."
"Progress in Spanish noted. Got an 83 on his last vocab quiz  Reviewed uses of the subjunctive tense, when to and not to use them according the phrases in a sentence. Began conjugating verbs in the subjunctive as well."
"The student and I began by discussing practicing another charts & graphs passage in the Science section. We then reviewed strategies for answering experiments questions and did an example passage. Finally, we went over a passage and strategies for doing the 3rd type of science question - opposing viewpoints. We then did a quick review of grammar and of strategies for answering the English section. We ended by doing a practice English section together."
"The student and I reviewed her math homework. The teacher had explained the concepts well, and the student had an excellent handle on the procedures. We also did some prep work on a Lit assignment. "
"Today, the student and I worked on finding the equation of a line parallel and perpendicular to a given equation using the slope and ordered pair given. Also, we worked on adding and subtracting polynomial fractions, finding the least common denominator for two fraction, and lastly, we worked on polynomial long division. The student understood all of these topics very well."
"We went over a section of electrostatics and magnetism.  We read over the section together as the student took notes and I helped clarified concepts that were confusing.  We practiced visualizing direction of magnetic fields and the induced electromagnetic field."
"Worked with the first student on mixed numbers. He learned to add mixed fractions and reduce denominators. He understood and felt good about his knowledge on fractions. We also went over the exercises he had completed on main idea. We went over his homework which is over main idea and conclusion. He will also work on his paper this weekend on the Grisham novel, and work on IXL exercises. The second student and I worked on math exercises. These involved a mixture of problems. It dealt with time, money, subtraction, addition, missing numbers, and fractions. We spent a great deal a time of fractions. She is comfortable in knowing how to write the proper fraction. We also worked on adjectives. She will be working on adjective and verb exercises for homework."
"We went over analytical reasoning questions that the student had done between sessions, as well as a few reading comprehension questions. For the last half hour or so, we went through an analytical reasoning section and identified what each question was actually asking."
Nearby Cities:
Alpharetta Spanish Tutoring
,
Johns Creek Spanish Tutoring
,
Duluth Spanish Tutoring
,
Marietta Spanish Tutoring
,
Dunwoody Spanish Tutoring
,
Norcross Spanish Tutoring
,
Sandy Springs Spanish Tutoring
,
Decatur Spanish Tutoring
,
Roswell Spanish Tutoring
,
Lawrenceville Spanish Tutoring
,
Athens Spanish Tutoring
,
Atlanta Spanish Tutoring
,
Smyrna Spanish Tutoring
,
East Point Spanish Tutoring
,
Gainesville Spanish Tutoring
Nearby Tutors:
Alpharetta Spanish Tutors
,
Johns Creek Spanish Tutors
,
Duluth Spanish Tutors
,
Marietta Spanish Tutors
,
Dunwoody Spanish Tutors
,
Norcross Spanish Tutors
,
Sandy Springs Spanish Tutors
,
Decatur Spanish Tutors
,
Roswell Spanish Tutors
,
Lawrenceville Spanish Tutors
,
Athens Spanish Tutors
,
Atlanta Spanish Tutors
,
Smyrna Spanish Tutors
,
East Point Spanish Tutors
,
Gainesville Spanish Tutors
Call us today to connect with a top
Spanish tutor in Winder, GA
(404) 704-6763