Call Now to Set Up Tutoring:
(404) 704-6763
Private In-Home and Online Physical Chemistry Tutoring in Winder, GA
Receive personally tailored Physical Chemistry lessons from exceptional tutors in a one-on-one setting. We help you connect with in-home and online tutoring that offers flexible scheduling and your choice of locations.
Recent Tutoring Session Reviews
"The student and I started by reviewing her previous exam. We covered a couple of concepts for her to study some more, such as economic profit vs accounting profit, and rules of opportunity cost and how they affect accounting in that manner. We also discussed a proper study plan for her final exam coming up in a couple of weeks."
"The student completed the practice test I sent her while I checked her work. She also asked for extra problems in logarithms. At the end, we did some textbook review problems and she practiced transformations of parent functions."
"The student and I began the session by studying her vocabulary words. She has been reviewing her previous words very well. We moved onto the reading passage I had her do. Despite its difficulty, she got every question right, which was very good for her. Afterward, we discussed the essay for a little while. Her main issue with the essay, in her mind, is the opening paragraph. To allay her worries a bit, we discussed a few ideas for opening sentences, which she seemed to adapt to. We also did quite a bit of math practice, in both multiple-choice and quantitative comparison forms."
"Student 1 and I spent most of the time going over her and Student 2's test scores and essays (she said she would pass along the information to him).  Student 1's focus for the remaining sessions will be on SAT math.  I also think her Critical Reading score can go up as well so I will be assigning her homework in this area.  We spent the rest of the session working on practice questions.  The hardest thing for her is figuring out how to approach the problem and then solving the problem in a timely manner.  I assigned 1 section of Critical Reading and 2 Math sections for her to finish over the weekend (and I told her to time herself)."
"The student and met at the library and worked on the ACT math section for two hours. After some work, he started recalling things a lot more quickly. He is going to go home and review what we did and work some free practice problems online."
"The student and I reviewed the instructions for the ISEE essay and completed a short example, focusing on opening, body, and closing sentences. We also began practice questions from the ISEE book his mother had purchased online. The student felt comfortable with the mathematics achievement questions, so we reviewed long division, and the addition and subtraction of fractions."
"The student and I started by going over the verbal ISEE section he had completed (he has math and reading for next week), and he scored very well. We talked about some of the reading he was doing for fun, and then looked over his current class schedule. There hadn't been much assigned over Thanksgiving break, but we started a calendar so he'd be more organized. The student's mom also showed us how to see the student's grades online, and we talked about the problems with missing homework.        "
"Did timed math practice section out of SSAT prep book - reviewed answers and strategies afterwards. Also looked at reading comp practice section - did these one by one, reviewing types of questions, passages, and strategies."
"Today the student and I reviewed geometric shapes (triangles, parallelograms, trapezoids) and how to calculate their areas. He did very well."
"The student had some questions regarding a review session she had at school. Then we began a calculator sample test. She needs to practice a lot using her calculator on her own and we also agreed she would finish the rest of the sample test on her own. With this practice she will be ready for the AP test."
"We reviewed the student's math and spelling homework. We focused on rounding numbers to the nearest 10. She seems to understand the concept well. We also focused on changing words from singular to plural using -s, -es and -ies. Her focus was a lot better during this session."
"Today we focused on speaking exercises and vocabulary words. The student is doing very well with her study habits and her confidence is improving on her speaking ability! She had a practice exam today at school. We will base next week's tutorial session on her results from the practice exam."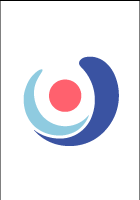 Nearby Cities:
Alpharetta Physical Chemistry Tutoring
,
Johns Creek Physical Chemistry Tutoring
,
Duluth Physical Chemistry Tutoring
,
Marietta Physical Chemistry Tutoring
,
Dunwoody Physical Chemistry Tutoring
,
Norcross Physical Chemistry Tutoring
,
Sandy Springs Physical Chemistry Tutoring
,
Decatur Physical Chemistry Tutoring
,
Roswell Physical Chemistry Tutoring
,
Lawrenceville Physical Chemistry Tutoring
,
Athens Physical Chemistry Tutoring
,
Atlanta Physical Chemistry Tutoring
,
Smyrna Physical Chemistry Tutoring
,
East Point Physical Chemistry Tutoring
,
Gainesville Physical Chemistry Tutoring
Nearby Tutors:
Alpharetta Physical Chemistry Tutors
,
Johns Creek Physical Chemistry Tutors
,
Duluth Physical Chemistry Tutors
,
Marietta Physical Chemistry Tutors
,
Dunwoody Physical Chemistry Tutors
,
Norcross Physical Chemistry Tutors
,
Sandy Springs Physical Chemistry Tutors
,
Decatur Physical Chemistry Tutors
,
Roswell Physical Chemistry Tutors
,
Lawrenceville Physical Chemistry Tutors
,
Athens Physical Chemistry Tutors
,
Atlanta Physical Chemistry Tutors
,
Smyrna Physical Chemistry Tutors
,
East Point Physical Chemistry Tutors
,
Gainesville Physical Chemistry Tutors
Call us today to connect with a top
Physical Chemistry tutor in Winder, GA
(404) 704-6763