Call Now to Set Up Tutoring:
(404) 704-6763
Private In-Home and Online LSAT Tutoring in Winder, GA
Receive personally tailored LSAT lessons from exceptional tutors in a one-on-one setting. We help you connect with in-home and online tutoring that offers flexible scheduling and your choice of locations.
Recent Tutoring Session Reviews
"Tonight we read a couple books, did an antonym worksheet and some math problems. The student did really well today. Understood antonyms perfectly and if he knew the definition of the word, he could name the opposite. Also did really well in math today. Learned the concept of near doubles."
"The student and I worked mainly on the math and science sections today. She seems to have no problem answering algebra and logical questions, but seems to have more issues with geometry. To help this, she should study the study sheet we made during our first session. After mastering the geometry, she just needs to focus on slowing down to reducesimple mistakes.

As for the science section, she finished the test in about 3/4 the time. However, she needs to slow down and take advantage of her speed to reduce minor mistakes that can be prevented by rereading the questions, etc."
"The student has made some progress and is finding that essay outlining is really helping him organize his thoughts and write an essay in a brief amount of time. We will continue to work on his timing skills and figure out ways of improving his speed. He is very accurate in his answers and I don't want him to forgo his accuracy in order to improve his timing."
"The student and I finished our content review for the English section of the placement test, going over questions about making sentences verbally-consistent, clear, and concise, as well as items testing rhetorical skills. In contrast with the questions about complete sentences in our earlier session this week, he showed borderline mastery of these other English test materials. Next time we will move on to the reading test."
"During this tutoring session the student and I worked on reading comprehension and listening comprehension in preparation for her AP Spanish exam. We often found that questions were designed to be confusing in order to test not only your ability in Spanish, but also our ability to reason and infer in Spanish. Then we worked on listening comprehension though listening to short dialogues and then answering questions about them. She and I have been working on this skill for a while now, and she has improved greatly. She is getting much better at picking out the pain points of the dialogues, and at listening for words that she knows. We will continue to work on this skills."
"The student and I discussed her previous two quizzes and any errors found. She will discuss her poorer score with her teacher and ask to have the quiz returned, so that we can go over it. We worked on her homework and past assignments, again checking for errors and fixing them when found. Lastly, she took a multiplication quiz and passed with 100%."
"I, along with several other tutors from this company, were available to answer questions forwarded to us. I received a question on organic chemistry and fielded other questions that were asked of a group of us in general."
"In this session, I helped the student with an essay he wrote in English for homework. I explained how to organize his ideas before writing a composition. In addition to this, I explain to him some Spanish rules regarding the verb Ser and Estar, the equivalent in English of the verb to be. As for homework, I assigned him to write an essay in English and to study the rules of Ser and Estar in the text book I provided to him in our first meeting."
"The student and I worked through problems from her pre-semester review test together and reviewed larger concepts along the way. She has an excellent attitude and is very quickly picking up concepts as we go through her material together."
"Tonight we continued prep for the ISEE. We completed practiced drills in mathematical achievement, quantitative reasoning, and verbal reasoning. The student did really well with the exercises and scores well on the drills we do."
"The student completed a practice assessment. We practiced using the product, quotient, and chain rules that we had covered conceptually in our previous session."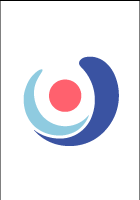 "We specifically went over on how to prove theorems and postulates presented in his Algebra 2 class. We went over the different kinds of methods on proving (direct, by contradiction, and mathematical induction). The student understands when the proof was presented. I left him to prove the product of three logs using the base of change formula and the reciprocal formula for logarithms. Overall, the session was excellent."
Nearby Cities:
Alpharetta LSAT Tutoring
,
Johns Creek LSAT Tutoring
,
Duluth LSAT Tutoring
,
Marietta LSAT Tutoring
,
Dunwoody LSAT Tutoring
,
Norcross LSAT Tutoring
,
Sandy Springs LSAT Tutoring
,
Decatur LSAT Tutoring
,
Roswell LSAT Tutoring
,
Lawrenceville LSAT Tutoring
,
Athens LSAT Tutoring
,
Atlanta LSAT Tutoring
,
Smyrna LSAT Tutoring
,
East Point LSAT Tutoring
,
Gainesville LSAT Tutoring
Nearby Tutors:
Alpharetta LSAT Tutors
,
Johns Creek LSAT Tutors
,
Duluth LSAT Tutors
,
Marietta LSAT Tutors
,
Dunwoody LSAT Tutors
,
Norcross LSAT Tutors
,
Sandy Springs LSAT Tutors
,
Decatur LSAT Tutors
,
Roswell LSAT Tutors
,
Lawrenceville LSAT Tutors
,
Athens LSAT Tutors
,
Atlanta LSAT Tutors
,
Smyrna LSAT Tutors
,
East Point LSAT Tutors
,
Gainesville LSAT Tutors
Call us today to connect with a top
LSAT tutor in Winder, GA
(404) 704-6763