Call Now to Set Up Tutoring:
(404) 704-6763
Private In-Home and Online Latin Tutoring in Winder, GA
Receive personally tailored Latin lessons from exceptional tutors in a one-on-one setting. We help you connect with in-home and online tutoring that offers flexible scheduling and your choice of locations.
Recent Tutoring Session Reviews
"Focused on sentence completion and critical reading techniques, practicing how to read passage in chunks and eliminate answer choices that are not directly or fully implied by wording of the passage. The student has much potential, grasps techniques well, and will improve quickly!"
"The student and I practiced diagramming sentences for his exam on Thursday. We focused mainly on compound and complex sentences, as well as subject complements and adverb/adjective/noun clauses. He developed a more comprehensive understanding of how these parts of speech function in the sentence, and seemed comfortable with diagramming each of them by the end of the session. I left him with a few notes to review before his exam."
"We worked on the student's social studies homework and wrote a letter evaluating the arguments between Anti-Federalist and Federalists. We also worked on a communication arts assignment. I will meet with her again next Tuesday. I also encouraged her to get her work from her teachers first thing in the morning as she was out absent today.  This would allow her to complete some assignments in learning lab this morning.    "
"Today we reviewed chapter nine from her text book. The material covered using different formulas (area of a triangle, parallelogram, trapezoid, pentagons, etc.), using the Pythagorean theorem, the distance and slope formulas, and how to foil. I think  she now  has a better understanding of the material, but she still needs a little more practice. I told her about some extra example problems she could do that I think will help her. She will just need some more practice."
"The student and I discussed the passage he did from his HW. We also finished up the active/passive voice lesson and worked on paragraph coherence, colon rules, subject-verb agreement, and a couple other odd topics. Finally, I selected issue-specific questions from the test for him to answer."
"The student did a practice ACT Science section today, with a time limit. The student still finished in time, and scored pretty well. I have asked him to complete a full practice ACT before what will be our final session next weekend."
"We began our session by reviewing a past writing assignment.  The student and I then completed a sensory based writing activity.  This was followed by a descriptive writing game."
"Today was my last night working with both students as they are taking the ACT tomorrow. We went over math and English since we already went over reading and science yesterday. We went over all of the questions that one or both of them had gotten wrong or didn't understand on both sections. Overall we spent most of the time on the math section. At the end of the session, I gave them a few general pointers and wished them good luck on the test tomorrow."
"Italian--> Reviewed for her exam that she was going to have  
Environmental Science--> Looked over her exam and the questions that she got wrong. I taught her a way to study for the sciences and taught her some test taking skills."
"Topics Covered:  -Quadratic Formula  - Finding Discriminants  -Imaginary and real numbers     Progress Achieved:  -The student made a 90% on his Chapter 4.7 HW and a 98% on his chapter 4.6 HW  - We're still working on organization but he has used his 3-Ring binder  -He has a Chapter 4 sections 4-6 quiz on Thursday.  I'll get an update next session."
"The student and I went through vocabulary words for sets 4-8, 9-12, and 13-16. We also corrected worksheets on adding and subtracting fractions, multiplying fractions by other fractions and whole numbers, and dividing fractions by other fractions and whole numbers. I taught her how to simplify fractions, which we will go over next week, and we worked through some math problems requiring simple algebra. For homework, I asked her to study all her vocab words to date, redo the adding fractions worksheet, work through some problem sets in her math practice book, and complete some additional worksheets on fraction word problems and the distributive property. Next week, we will go over the homework, test vocabulary, review simplifying fractions, and work on some word problems and reading comprehension."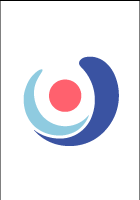 "The student and I worked on the SAT essay today. We went over structure/format and I helped him choose and research several historical examples. He then wrote an essay which we edited together. He is a good writer and I expect he will have little trouble improving on the timing once he gets used to the exercise."
Nearby Cities:
Alpharetta Latin Tutoring
,
Johns Creek Latin Tutoring
,
Duluth Latin Tutoring
,
Marietta Latin Tutoring
,
Dunwoody Latin Tutoring
,
Norcross Latin Tutoring
,
Sandy Springs Latin Tutoring
,
Decatur Latin Tutoring
,
Roswell Latin Tutoring
,
Lawrenceville Latin Tutoring
,
Athens Latin Tutoring
,
Atlanta Latin Tutoring
,
Smyrna Latin Tutoring
,
East Point Latin Tutoring
,
Gainesville Latin Tutoring
Nearby Tutors:
Alpharetta Latin Tutors
,
Johns Creek Latin Tutors
,
Duluth Latin Tutors
,
Marietta Latin Tutors
,
Dunwoody Latin Tutors
,
Norcross Latin Tutors
,
Sandy Springs Latin Tutors
,
Decatur Latin Tutors
,
Roswell Latin Tutors
,
Lawrenceville Latin Tutors
,
Athens Latin Tutors
,
Atlanta Latin Tutors
,
Smyrna Latin Tutors
,
East Point Latin Tutors
,
Gainesville Latin Tutors
Call us today to connect with a top
Latin tutor in Winder, GA
(404) 704-6763