Call Now to Set Up Tutoring:
(404) 704-6763
Private In-Home and Online Economics Tutoring in Winder, GA
Receive personally tailored Economics lessons from exceptional tutors in a one-on-one setting. We help you connect with in-home and online tutoring that offers flexible scheduling and your choice of locations.
Recent Tutoring Session Reviews
"We focused on understanding basic concepts of geometry during this session. Some of the concepts included calculating area, perimeter and circumference of circles and plane figures. The student seemed to gradually be grasping the concepts & terminology involved."
"The student worked on health then we discussed possible injuries while exercising. The student will have a test on it tomorrow. We also talked about the Eucharist miracles, as he saw a video about them in his theology class. The student has a book report due soon in English and he chose to write the report on one of his sci-fi books."
"This weekend, the student and I met to go over Italian. We studied irregular -are verbs, and started in on her -ere verbs. She's doing well on her memorization and application. Her pronunciation needs a little work, but that's always the hardest part of learning a language! I think we'll focus more on verbal drills in the future. This also includes time for revising her English paper last week."
"The student needed help getting a 4-page essay started.  The topic was on how F. Scott Fitzgerald incorporated his own disturbed identity into the identity of his fictional characters.  We spent the session brainstorming and creating a thorough outline for her paper.  The session was very positive!"
"During this section we went over Improving Paragraphs and then the Essay portion of the writing section. Our goal is to use the three of the last four sessions for math, and the last session to go over problem areas."
"The student and I talked more about essay organization and did some practice. I want him to begin to really put his ideas down on paper. It is very easy for him to talk and tell stories but now we are starting to transition into bringing his talent to shine on the paper. I think having a laptop to work on is going to help him out more and keep him more focused, but I'm hoping that by having him break down what he wants to write, he will be able to remember his various parts of the story."
"The session today involved assisting the student with her algebra homework. We went over solving equations with unknowns and calculations involving several even numbers. By the end of the session, she was able to comfortably solve the most demanding part of the homework assignments independently."
"The student had prepared his note cards for study as requested, but didn't quite feel comfortable using them to memorize vocabulary words, so we focused some time on how to make the best use of these words.  We divided the 100 words he had put on cards into three piles. We then explored strategies for wisely answering vocabulary-based questions when he didn't know the words (using the antonyms exercises).  After this, we allotted some time to reading comprehension practice, emphasizing the time restrictions."
"Today we met to review for the student's final exam. She had a review packet that we thoroughly reviewed. She knew the majority of the material, and I just answered some of the questions she may have had."
"Reviewed acid-base reactions, including neutralization, acid-conjugate base and base-conjugate acid pairs, and using stoichiometry to determine the amount of one substance to completely neutralize a solution of acid/base."
"We went over the English section again, doing practice. In addition, we went over the student's assignment. Given that she is a junior, we have plenty of time to prepare her for the eventual test."
"We continued working through problems from the Mathematics Achievement section. We finished going over the first half of the section, and at the end of our hour we started a Math Concepts Guide, which is a notes sheet with the new formulas, definitions, and solution steps from the session."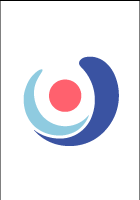 Nearby Cities:
Alpharetta Economics Tutoring
,
Johns Creek Economics Tutoring
,
Duluth Economics Tutoring
,
Marietta Economics Tutoring
,
Dunwoody Economics Tutoring
,
Norcross Economics Tutoring
,
Sandy Springs Economics Tutoring
,
Decatur Economics Tutoring
,
Roswell Economics Tutoring
,
Lawrenceville Economics Tutoring
,
Athens Economics Tutoring
,
Atlanta Economics Tutoring
,
Smyrna Economics Tutoring
,
East Point Economics Tutoring
,
Gainesville Economics Tutoring
Nearby Tutors:
Alpharetta Economics Tutors
,
Johns Creek Economics Tutors
,
Duluth Economics Tutors
,
Marietta Economics Tutors
,
Dunwoody Economics Tutors
,
Norcross Economics Tutors
,
Sandy Springs Economics Tutors
,
Decatur Economics Tutors
,
Roswell Economics Tutors
,
Lawrenceville Economics Tutors
,
Athens Economics Tutors
,
Atlanta Economics Tutors
,
Smyrna Economics Tutors
,
East Point Economics Tutors
,
Gainesville Economics Tutors
Call us today to connect with a top
Economics tutor in Winder, GA
(404) 704-6763