We are open Saturday and Sunday!
Call Now to Set Up Tutoring:
(215) 510-6413
Private In-Home and Online Statistics Tutoring in Wilmington, DE
Receive personally tailored Statistics lessons from exceptional tutors in a one-on-one setting. We help you connect with in-home and online tutoring that offers flexible scheduling and your choice of locations.
Recent Tutoring Session Reviews
"In our meeting, we discussed how the student's been studying for the final. He told me that he had been attending multiple study sessions with his class and has been going to additional one-on-one tutoring sessions through the university. We then went through more of review packet. I told him that he should go over his review packet before our next meeting, so we can see how he's doing."
"Today we reviewed the vertex and standard forms of parabolas. We also discussed the quadratic formula, the meaning of the values of the discriminant, and factoring methods. We covered imaginary numbers and she knew all the material well. I feel she was much more confident at the end of the session and is quite proficient with all the computations."
"Today we reviewed tests on chapters 3&4. We also reviewed linear models, equations, residuals and applications. This is preparation for his Final next Tuesday. He feels more confident about the models and applications."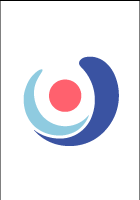 "We worked through some of the practice exercises listed for the student's final. Topics included complex numbers and solving polynomial equations by completing the square, by grouping, and by using the conjugate. The student has a good mathematical foundation. He's a quick learner."
"Topics included differentiation and integration of exponential, logarithmic and inverse functions. Reviewed methods on how to solve both derivative and integral problems involving these types of functions. We also discussed the error bounds of Taylor expansions, and discussed the theoretical foundation and applications for it, as well as practice problems involving numerical computations."
"The student and I were able to complete all of lesson 7 as well as half of lesson 8. We calculated confidence intervals, and he learned to distinguish between when a z-test or t-test are more appropriate based on sample information. Lesson 8 began to focus on hypothesis testing. He did very well at grasping the concepts of hypothesis testing and then exploring cut-off values and determining rejection of the null hypothesis. We should be able to finish his course quizzes tomorrow, however he would also like to go back and get additional help improving scores on some previous assignments."
Nearby Cities:
New Jersey Statistics Tutoring
,
Bethesda Statistics Tutoring
,
College Park Statistics Tutoring
,
Prince George's County Statistics Tutoring
,
Silver Spring Statistics Tutoring
,
Moorestown Statistics Tutoring
,
Princeton Statistics Tutoring
,
King of Prussia Statistics Tutoring
,
Ambler Statistics Tutoring
,
Doylestown Statistics Tutoring
,
Newtown Statistics Tutoring
,
Downingtown Statistics Tutoring
,
West Chester Statistics Tutoring
,
Springfield Statistics Tutoring
,
Radnor Statistics Tutoring
Nearby Tutors:
New Jersey Statistics Tutors
,
Bethesda Statistics Tutors
,
College Park Statistics Tutors
,
Prince George's County Statistics Tutors
,
Silver Spring Statistics Tutors
,
Moorestown Statistics Tutors
,
Princeton Statistics Tutors
,
King of Prussia Statistics Tutors
,
Ambler Statistics Tutors
,
Doylestown Statistics Tutors
,
Newtown Statistics Tutors
,
Downingtown Statistics Tutors
,
West Chester Statistics Tutors
,
Springfield Statistics Tutors
,
Radnor Statistics Tutors
Call us today to connect with a top
Statistics tutor in Wilmington, DE
(215) 510-6413