Call Now to Set Up Tutoring:
(847) 840-2442
Private In-Home and Online French Tutoring in Wilmette, IL
Receive personally tailored French lessons from exceptional tutors in a one-on-one setting. We help you connect with in-home and online tutoring that offers flexible scheduling and your choice of locations.
Recent Tutoring Session Reviews
"Social Studies Final - studied all terms from ch 1-6! The student should also be studying his old tests because they have differently formatted questions other than definitions of terms, and often have information from the reading."
"A very good final session for the weekend.  The student knows how to use the equations from the last two chapters and has a pretty good understanding of all of the concepts.  We mainly did practice problems today and did the Chapter 17 homework.  A good session, and I look forward to continuing to meet with the student."
"Our last session!  Thestudent and I worked on his review sheets for this final exams.  It was a very rapid-fire session, as we were hoping to get through as much material as possible.  He did fine keeping up with the pace!  At the end of the session, we went over some basic test taking strategies, because his tests are multiple choice.

It was GREAT working with him this spring.  He was a genuinely hard worker, he was always courteous, and he was easy to smile.  It was great meeting him and your family!  Best of luck to him!"
"In this session, the student and I continued to prepare for his upcoming test. Last week he took two practice tests, and so we spent this session diagnosing his performance - what the timing of the sections was, what areas he needs to review, and going over missed problems in several sections."
"Today was our first meeting together.  We covered some general study guidelines as well as questions from the text, to better help understand how to prepare for the test questions.  It was a pleasure meeting the student, and I look forward to helping further."
"The student and I met to discuss series. We talked about the different methods for determining whether a series is convergent or not. We went over all of the tests for series and described limitations of each test. Lastly, we worked through a few of his homework problems."
"What a fun student!!! We simply went through the topics covered in his book, checking his work and reworking missed problems to prepare him for his upcoming test. His is bright and eager to learn."
"The student and I were able to meet today and work on some biological science passages together. We first did two passages in 16 minutes of time. Working problems together was great to do as it allowed us to critique how he approaches questions, and it allowed him to see how I approach questions. We discussed the importance of reading questions carefully to gain an understanding of what is being asked and then reading each answer choice before coming to a conclusive answer. We also talked about the importance of understanding graphs, pictures, figure, etc. and about understanding the differences between two or more hypothesis when presented in a passage. It is also helpful to outline on paper a process when it is discussed in the passage and not depicted in a figure. He is coming along well and I think that doing lots of practice tests will help him become more familiar with topics and timing."
"The student and I discussed dimensional analysis in depth, as a background context for her summer assignment, a skill development problem set in preparation for her high school chemistry class.  I showed her a sure fire way to convert units, which see seemed to have understood and been able to apply.  She finished her homework set using the new technique, and we looked over the work she had already done before I got there as well."
"The student and I started going over mechanisms in organic chemistry. We covered the basis of SN1 and SN2 reactions, and the relative rates of those respective reactions. Additionally, we went over the difference between protic and aprotic solvents. I emphasized that different reactions require different solvents. Lastly, we went over examples of effective vs. non-effective nucleophiles."
"The student has a test on Thursday. While working through the review, she noted that the tests have always been much more straightforward than the reviews, so we talked only briefly about in-depth word problems and focused on the more conceptual problems that she expects to see."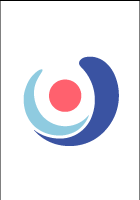 "We continued our focus on the assigned text, "Hoot". I also assisted the student with preparations for a test he will be writing on Tuesday, based on the first five chapters of the text. I am confident he will do well."
Nearby Cities:
Evanston French Tutoring
,
Skokie French Tutoring
,
Oak Park French Tutoring
,
Downers Grove French Tutoring
,
Highland Park French Tutoring
,
Des Plaines French Tutoring
,
Glencoe French Tutoring
,
Naperville French Tutoring
,
Oak Lawn French Tutoring
,
Elmhurst French Tutoring
,
Lombard French Tutoring
,
Schaumburg French Tutoring
,
Lake Forest French Tutoring
,
Buffalo Grove French Tutoring
,
Wheaton French Tutoring
Nearby Tutors:
Evanston French Tutors
,
Skokie French Tutors
,
Oak Park French Tutors
,
Downers Grove French Tutors
,
Highland Park French Tutors
,
Des Plaines French Tutors
,
Glencoe French Tutors
,
Naperville French Tutors
,
Oak Lawn French Tutors
,
Elmhurst French Tutors
,
Lombard French Tutors
,
Schaumburg French Tutors
,
Lake Forest French Tutors
,
Buffalo Grove French Tutors
,
Wheaton French Tutors
Call us today to connect with a top
French tutor in Wilmette, IL
(847) 840-2442