We are open Saturday and Sunday!
Call Now to Set Up Tutoring:
(310) 617-6847
Private In-Home and Online Phonics Tutoring in Whittier, CA
Receive personally tailored Phonics lessons from exceptional tutors in a one-on-one setting. We help you connect with in-home and online tutoring that offers flexible scheduling and your choice of locations.
Recent Tutoring Session Reviews
"He worked on his Mark Twain homework, which was quite simple and not very demanding, and then we moved on to the tough Inference skills-building exercise I wrote over the weekend. I had him first write me the story of his afternoon, without stating any feelings directly. Then we looked at it and I told him the feelings I could extract from the writing. That was the model for our next activity, which was to read four passages from literature and then rewrite them, stating the overt feelings. I will continue to work on this with him."
"The student's social studies teacher has been talking with her class about Georgia's Reconstruction period, so she spent the first part of the session making sure she not only understood the content, but also was critically thinking about it. She also had an essay due the next day for her language arts teacher which compared Helen Keller and Frederick Douglas, so we spent most of our time together discussing it. First, she drafted the essay and wrote the first three of the five paragraphs. We talked a lot about what makes a good introductory paragraph, and that the examples need to be specific. At the end of the session, she felt very confident her essay! We had a great session!"
"For the first 30 minutes, I reviewed the student's writing assignment that I left for him to complete last session. For the last 30 minutes, we discussed what he needs to do to strengthen his writing and he made some corrections."
"I spent a few minutes getting to know the student. We used two different level books for me to use a reading assessment. We did a little word work with the short o sound. I requested information and materials from his teacher."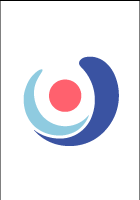 "Today we fine-tuned the student's essay draft after his rewrite using our outline. The structure and flow of the piece were already much improved, and we just worked on eliminating unnecessary lines and tightening others. We also worked on fleshing out the final section of the essay with details about what he'll bring to and get out of the program. He is going to finish fleshing out a final paragraph about his plans for his career as a writer and then I'll be taking a look at his final draft."
"The student and I focused on his reading fluency and comprehension. We did two timed tests on reading websites. I taught him the strategy of reviewing the comprehension questions prior to reading in order to identify keywords that will signal where to look for the answers in the passage. He was excited to see this was a successful way to make sure his responses were accurate. We also discussed how to construct an extended response essay. He was also able to practice constructing a short answer essay with references from the text to support his response. He did a great job today!!! We set a goal to increase his fluency by ten points each week for the next three weeks."
Nearby Cities:
Malibu Phonics Tutoring
,
Pacific Palisades Phonics Tutoring
,
Oxnard Phonics Tutoring
,
Woodland Hills Phonics Tutoring
,
Santa Clarita Phonics Tutoring
,
Thousand Oaks Phonics Tutoring
,
Simi Valley Phonics Tutoring
,
Ventura Phonics Tutoring
,
Camarillo Phonics Tutoring
,
Moorpark Phonics Tutoring
,
Santa Paula Phonics Tutoring
,
Agoura Hills Phonics Tutoring
,
Calabasas Phonics Tutoring
,
Port Hueneme Phonics Tutoring
,
Fillmore Phonics Tutoring
Nearby Tutors:
Malibu Phonics Tutors
,
Pacific Palisades Phonics Tutors
,
Oxnard Phonics Tutors
,
Woodland Hills Phonics Tutors
,
Santa Clarita Phonics Tutors
,
Thousand Oaks Phonics Tutors
,
Simi Valley Phonics Tutors
,
Ventura Phonics Tutors
,
Camarillo Phonics Tutors
,
Moorpark Phonics Tutors
,
Santa Paula Phonics Tutors
,
Agoura Hills Phonics Tutors
,
Calabasas Phonics Tutors
,
Port Hueneme Phonics Tutors
,
Fillmore Phonics Tutors
Call us today to connect with a top
Phonics tutor in Whittier, CA
(310) 617-6847