Call Now to Set Up Tutoring:
(310) 617-6847
Private In-Home and Online Computer Science Tutoring in Whittier, CA
Receive personally tailored Computer Science lessons from exceptional tutors in a one-on-one setting. We help you connect with in-home and online tutoring that offers flexible scheduling and your choice of locations.
Recent Tutoring Session Reviews
"We finished reviewing Phase 1 of his project. This project involved moving through a graph in two methods: via matrix and DFS. Today's session worked on cleaning up the final bits of the matrix output and focused on the depth first search of the graph. During Phase 1, we were to make recursive calls and output the order in which we navigated. We expanded on existing concepts that we discussed earlier and implemented them into the project."
"We covered the template creation and array implementation for stack. The student is doing well, and I helped him for the thinking process, such as how a pop and push works, what will be the top of a stack in an array etc. It's a challenging and productive session."
"We covered topics, such as terminal command line environment basics, command (ls, cd, clear, cat, etc.), Basic Unix redirection, compilation and debugging techniques,  and basic concepts in Unix/Mac directory structure. He did well for his first time being exposed to the CLI. He was active and attentive through the session."
"We finished initial implementations of each function, focusing on ExtendSeq and FindLongestSeq - the control methods of the program. In the process, we observed: improved use of pointers, identifying logics steps, and interpreting requirements into lines of code. We practiced strategies for approaching logically complex methods, specifically, breaking the functionality into use cases and tracing a small example for correctness. He needs to debug the program on his own, which will involve tracing the program, ideally with small testfiles. In the future, we can discuss debugging techniques and tools. We should also practice taking actions on objects."
"We finished the html convert program. We changed single chair replaces with a string replace. We added do while loops to replace all instances of the "<" and ">" in each line. We added code to write the input file lines, with any modifications, to the output file. Then, we added close statements for both the input and output files."
"We went over the student's guessing game he wrote in C++ for a class project. Basically, it's like the Wheel of Fortune game, where letters of words are displayed as blanks. When you guess a letter correctly, all the positions of that letter in the word are revealed. The student was struggling most with displaying the positions of the letters in the word if there was more than one instance of a letter, and re-displaying the new letters when a second letter is guessed correctly. The student's attitude was good and patient when I was trying to correct the errors in his program. There were no study skills or practice problems, as we were trying to make his project work. We set up another online session for tonight to complete the debugging of his program. We are close to making his program work."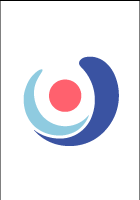 Nearby Cities:
Malibu Computer Science Tutoring
,
Pacific Palisades Computer Science Tutoring
,
Oxnard Computer Science Tutoring
,
Woodland Hills Computer Science Tutoring
,
Santa Clarita Computer Science Tutoring
,
Thousand Oaks Computer Science Tutoring
,
Simi Valley Computer Science Tutoring
,
Ventura Computer Science Tutoring
,
Camarillo Computer Science Tutoring
,
Moorpark Computer Science Tutoring
,
Santa Paula Computer Science Tutoring
,
Agoura Hills Computer Science Tutoring
,
Calabasas Computer Science Tutoring
,
Port Hueneme Computer Science Tutoring
,
Fillmore Computer Science Tutoring
Nearby Tutors:
Malibu Computer Science Tutors
,
Pacific Palisades Computer Science Tutors
,
Oxnard Computer Science Tutors
,
Woodland Hills Computer Science Tutors
,
Santa Clarita Computer Science Tutors
,
Thousand Oaks Computer Science Tutors
,
Simi Valley Computer Science Tutors
,
Ventura Computer Science Tutors
,
Camarillo Computer Science Tutors
,
Moorpark Computer Science Tutors
,
Santa Paula Computer Science Tutors
,
Agoura Hills Computer Science Tutors
,
Calabasas Computer Science Tutors
,
Port Hueneme Computer Science Tutors
,
Fillmore Computer Science Tutors
Call us today to connect with a top
Computer Science tutor in Whittier, CA
(310) 617-6847