We are open until 8pm!
Call Now to Set Up Tutoring:
(847) 840-2442
Private In-Home and Online Geometry Tutoring in Wheeling, IL
Receive personally tailored Geometry lessons from exceptional tutors in a one-on-one setting. We help you connect with in-home and online tutoring that offers flexible scheduling and your choice of locations.
Recent Tutoring Session Reviews
"The student is going over sections 1.3 and 1.4: the angle addition postulate and midpoint formula. We also found the distance between two ordered pairs and the distance formula."
"We worked on problems for her upcoming test. We looked at proofs of basic geometric facts, and went over the difference between theorems and postulates."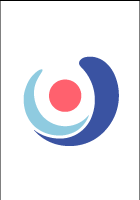 "He had a test the next day so we went over a review sheet that his teacher had for the students to complete. He mentioned to me that Proofs are the hardest thing for him to accomplish. I have been reviewing them this past week, and I hope to help him out even more."
"The student and I went over her review sheet for her test tomorrow. We covered finding the measurement of angles in parallel lines cut by a transversal, in a triangle, on a straight line and around a point. We also went over constructions of equilateral triangles and a point equidistant from three points. Overall, I thought she did great job. I thought on some problems she needed help with starting but she was able to solve the equation on her own. Her knowledge of the geometric terms and facts also improved during the session and she was able to explain the reasons why she was doing the particular step. I thought her struggle was with finding the connection between the angles and knowing how to set it up to solve the unknown variable. She needs to visually find the connections and be able to think ahead 2-3 steps. She initially showed some trouble with parallel lines and angles formed from them but was able to do those problems more easily by the end of the session. It was once again a pleasure helping her out and she did a great job today during our session."
"We covered Sections 2.1, 2.2, and 2.4: perpendicularity, complementary angles, and supplementary angles. Some of the exercises were of the nature of finding an angle that is 60 degrees less than the supplement of the complement of the angle. I showed the student how to break down the problem and build up to the full meaning."
"The student is caught up in class so we worked ahead. The next sections covered inductive and deductive reasoning. We covered 2.1 using deductive reasoning to make conjectures, and 2.2 on conditional statements. He understands the concepts and did well on the exercises. We drilled extra on converses, contrapositives, and inverses."
Nearby Cities:
Evanston Geometry Tutoring
,
Skokie Geometry Tutoring
,
Oak Park Geometry Tutoring
,
Downers Grove Geometry Tutoring
,
Highland Park Geometry Tutoring
,
Des Plaines Geometry Tutoring
,
Glencoe Geometry Tutoring
,
Naperville Geometry Tutoring
,
Oak Lawn Geometry Tutoring
,
Elmhurst Geometry Tutoring
,
Lombard Geometry Tutoring
,
Schaumburg Geometry Tutoring
,
Lake Forest Geometry Tutoring
,
Buffalo Grove Geometry Tutoring
,
Wheaton Geometry Tutoring
Nearby Tutors:
Evanston Geometry Tutors
,
Skokie Geometry Tutors
,
Oak Park Geometry Tutors
,
Downers Grove Geometry Tutors
,
Highland Park Geometry Tutors
,
Des Plaines Geometry Tutors
,
Glencoe Geometry Tutors
,
Naperville Geometry Tutors
,
Oak Lawn Geometry Tutors
,
Elmhurst Geometry Tutors
,
Lombard Geometry Tutors
,
Schaumburg Geometry Tutors
,
Lake Forest Geometry Tutors
,
Buffalo Grove Geometry Tutors
,
Wheaton Geometry Tutors
Call us today to connect with a top
Geometry tutor in Wheeling, IL
(847) 840-2442