Call Now to Set Up Tutoring:
(847) 840-2442
Private In-Home and Online Finance Tutoring in Wheaton, IL
Receive personally tailored Finance lessons from exceptional tutors in a one-on-one setting. We help you connect with in-home and online tutoring that offers flexible scheduling and your choice of locations.
How can a Finance tutor help you?
At some point, everyone needs to learn how to manage their finances. If you're planning on going into business or finance as a career, it's even more important that you understand the concepts in your finance course. Whether you're looking ahead, or just trying to get through a required class, the focus is the same. You need to get a handle on the material so that you can try to get the grade you need. If you're at all concerned about falling behind, you'll be pleased to know that Varsity Tutors could help you locate an independent, professional finance tutor in Wheaton, IL.
You'll get one-to-one, targeted instruction aimed at finding your problem areas and remedying any knowledge gaps. Best of all, you'll have total control over the pacing and content of your study sessions. If you want to spend several sessions investigating insurance premium options or medical billing issues, the decision will be entirely up to you. Your tutor can try to help you answer questions from class, review for upcoming quizzes and tests, and flesh out any class projects that you're having trouble with. Throughout this process, you'll be able to ask as many questions as you want, with no need to feel embarrassed. An experienced finance tutor in Wheaton, IL, can even present you with multiple teaching approaches until they find the one that works best for you.
In terms of arranging your study sessions, you'll be pleased to know that flexibility will be the guiding principle. We will find you a skilled finance tutor in Wheaton who can offer you individualized one-on-one attention. You could decide when and where your sessions take place, with no need to rearrange your existing daily routine. With that kind of schedule integration, you'll experience fewer scheduling conflicts and therefore be more likely to pursue your goals. You could study investing and saving in the comfort of your own home, at a local library, or even in a coffee shop. Varsity Tutors even has an online live learning platform that you can use to get face-to-face instruction regardless of where you are.
The ins and outs of credit can feel confusing, but they shouldn't feel impossible. If you find yourself losing ground in your finance course, don't wait until little problems have turned into big ones. An experienced finance tutor in Wheaton can focus on those issues that you are struggling with and make your study sessions as efficient as possible. Call today!
Recent Tutoring Session Reviews
"We worked on the student's latest assignment, which dealt with identifying graphs of polynomials from their functions, writing functions of polynomials from their graphs, and using synthetic division to divide polynomials.  We picked a handful of problems from each section of the assignment to work on, and I feel confident that she understood what she needed to do in each section by the end of the session.  We talked about the rational roots theorem, Descartes Law of Signs, and how to work through a synthetic division problem."
"During this session we talked about the student's test that she took this past week. We discussed what was on the test and what issues she had. She did not have the test back yet so we were not able to go over it. After we talked about the test we went over her homework assignment. She is going to talk with her teacher this week to identify her areas of strengths and weaknesses."
"The student and I finished correcting her last practice reading comprehension section and began to correct her practice science section. We also worked through some practice English questions. The student is still struggling a little with clear and concise writing so I think English needs to continue being a priority."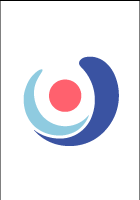 "We covered a verbal section, where the student is improving in accuracy but still has some trouble with timing. She struggles quite a bit with the math, so the focus should be on doing as well as she can on the problems she knows how to work and skipping the ones she doesn't."
"We talked about what the student found challenging when she took the SAT in November. Based on this, we mainly focused on writing multiple choice and reading sections. We discussed specific grammatical principles (to be expanded on in future sessions) as well as overall test-taking strategies."
"It went very well. We reviewed the major components of project finance and project evaluation, and the major tools (payback period, NPV, IRR, MIRR) It was really helpful, and always is, to go through this using Excel, because we not only look at the concept-- we use a powerful tool."
Nearby Cities:
Evanston Finance Tutoring
,
Skokie Finance Tutoring
,
Oak Park Finance Tutoring
,
Downers Grove Finance Tutoring
,
Highland Park Finance Tutoring
,
Des Plaines Finance Tutoring
,
Glencoe Finance Tutoring
,
Naperville Finance Tutoring
,
Oak Lawn Finance Tutoring
,
Elmhurst Finance Tutoring
,
Lombard Finance Tutoring
,
Schaumburg Finance Tutoring
,
Lake Forest Finance Tutoring
,
Buffalo Grove Finance Tutoring
,
Gleview Finance Tutoring
Nearby Tutors:
Evanston Finance Tutors
,
Skokie Finance Tutors
,
Oak Park Finance Tutors
,
Downers Grove Finance Tutors
,
Highland Park Finance Tutors
,
Des Plaines Finance Tutors
,
Glencoe Finance Tutors
,
Naperville Finance Tutors
,
Oak Lawn Finance Tutors
,
Elmhurst Finance Tutors
,
Lombard Finance Tutors
,
Schaumburg Finance Tutors
,
Lake Forest Finance Tutors
,
Buffalo Grove Finance Tutors
,
Gleview Finance Tutors
Call us today to connect with a top
Finance tutor in Wheaton, IL
(847) 840-2442