We are open until 8pm!
Call Now to Set Up Tutoring:
(847) 840-2442
Private In-Home and Online ACT Tutoring in Wheaton, IL
Receive personally tailored ACT lessons from exceptional tutors in a one-on-one setting. We help you connect with in-home and online tutoring that offers flexible scheduling and your choice of locations.
How can a tutor help you master the ACT?
The American College Testing exam is an essential part of the admissions process at universities and colleges throughout the country. You might have excelled in your grammar, writing, algebra, and science classes. It still might be difficult, though, to recall every fact you have covered during the course of your school career while taking an unfamiliar exam. Test prep classes are an alternative, but they don't necessarily give attention to individual matters. A tutor, however, can quickly find your greatest weaknesses and target these in a customized study plan. Let us find you an ACT tutor in Wheaton, IL, that will understand your needs and offer positive reinforcement to try to make the learning process easier.
Varsity Tutors will connect you with a seasoned and trusted ACT tutor in Wheaton who could be a great match for you personally. The tutor can work with any level of ability, and in accordance with your goals and personality. If grammar and usage, punctuation, algebra, geometry, or trigonometry are proving challenging, your tutor can spend time on these topics to get you up to speed. The tutor will utilize their very own subject, teaching, and test-taking experience as well.
The college admissions process can be frustrating. The tutors that Varsity Tutors will find for you know what you're going right through. We could match you with an ACT tutor in Wheaton, Illinois, who is passionate about the subject, and can instill that passion in you to produce a truly enjoyable learning experience. Their methods are designed to prepare you for the exam. Also, each tutor is flexible, and is able to meet at a time that is most convenient for you personally. In case your weekly schedule is booked, then evening or weekend sessions are possible. Your tutor can meet in the library, a coffee shop, or at your home. Face-to-face online lessons are available as well.
If you are seeking ACT tutors near Wheaton, Varsity Tutors could help you connect with a tutor who could try to meet your son or daughter's needs. There's no guesswork in terms of the right teacher or the topics and materials that need to be covered. Varsity Tutors' team can find a private instructor predicated on your child's difficulties, goals, learning style, and even their personality. All of the tutors which our educational directors can connect you with in Wheaton, IL, are skilled in teaching the ACT, so give us a call today!
Recent Tutoring Session Reviews
"We went through the student's practice book and did math, science and writing practice. She doesn't seem to have too much trouble with the science, so I'm not worried about that; and we spent a lot of time practicing how to plan and organize the essay. I also gave her some math questions to work on."
"The student completed an English section and writing section. She only missed two questions on the English, and her essay was very well written. So, today we focused on the science and math sections, about which she feels less confident. I had her do several practice science passages, starting with some easier ones and then working her way up to harder ones. She did well on these, and we spent some time looking at the ones she missed to ensure she gets them right in the future. She also did several math questions, which she also did well on. One topic I needed to clarify was probability. For next time, I asked her to do some practice on her own, focusing on math and science."
"We reviewed the student's assigned work from Test 3 and examined in detail his Writing from the prompt on dress codes, and how better time management, structure and organization would allow him to produce a more polished essay and move him to a score of 4 or 5 rather than 3. In compiling scores from piecemeal test 2, he progressed about 3 points in overall composite, with modest gains across the board."
"He's taking the ACT in a couple of weeks so he bought a new book and we're going to work through some of the sections. Today we did some of the math and science sections. He's a lot better in the math section now so we just looked at ways to save time."
"Since the math section is most similar between the ACT and SAT, we worked through a math section. The student has extended time, and I encouraged him to mark up the booklet; consequently, he overspent his time showing every step of the early problems. He still did well (26) but will do even better once he learns to balance scratch work and manage his time."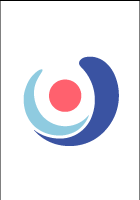 "Today we drilled for the English section, discussing comma use, subject verb agreement, and pronoun antecedent agreement. The student is making strong progress in her prep efforts."
"Today we covered several topics in English grammar, including parallelism, subject-verb agreement, and comma rules. I left the student with a practice English test from the prep book to finish for next week."
"The student and I finished some English question sets and talked about sentence improvement strategies, and discerning 'forest' and 'tree' questions in the critical reading. He is going to have a sample essay ready for next session."
"Today we continued to work on math problems. The student is improving. We will focus on learning the formulas that she will need for the exam, particularly those for plane geometry."
"We worked on circle geometry and finding an irregular shaded area. For the second half of the session we worked on reading with a focus on making sure an answer is supported by the passage."
"The student and I worked on reviewing a handful of math problems, then we worked through a Science and an English test. He's doing well and his test scores are more consistent now, and where we need them to be for his super score."
"Met with the student for the first time today and it went great. She is incredibly motivated to do well and I'm sure she'll see improvement. We worked through math today."
Nearby Cities:
Evanston ACT Tutoring
,
Skokie ACT Tutoring
,
Oak Park ACT Tutoring
,
Downers Grove ACT Tutoring
,
Highland Park ACT Tutoring
,
Des Plaines ACT Tutoring
,
Glencoe ACT Tutoring
,
Naperville ACT Tutoring
,
Oak Lawn ACT Tutoring
,
Elmhurst ACT Tutoring
,
Lombard ACT Tutoring
,
Schaumburg ACT Tutoring
,
Lake Forest ACT Tutoring
,
Buffalo Grove ACT Tutoring
,
Gleview ACT Tutoring
Nearby Tutors:
Evanston ACT Tutors
,
Skokie ACT Tutors
,
Oak Park ACT Tutors
,
Downers Grove ACT Tutors
,
Highland Park ACT Tutors
,
Des Plaines ACT Tutors
,
Glencoe ACT Tutors
,
Naperville ACT Tutors
,
Oak Lawn ACT Tutors
,
Elmhurst ACT Tutors
,
Lombard ACT Tutors
,
Schaumburg ACT Tutors
,
Lake Forest ACT Tutors
,
Buffalo Grove ACT Tutors
,
Gleview ACT Tutors
Call us today to connect with a top
ACT tutor in Wheaton, IL
(847) 840-2442