Call Now to Set Up Tutoring:
(310) 617-6847
Private In-Home and Online Latin Tutoring in Westwood, CA
Receive personally tailored Latin lessons from exceptional tutors in a one-on-one setting. We help you connect with in-home and online tutoring that offers flexible scheduling and your choice of locations.
Recent Tutoring Session Reviews
"We reviewed the student's past quiz, focusing on converting base 10 to various other bases. After establishing a step-by-step framework for solving this type of problem and practicing, she was able to complete this type on her own. We spent the second half of the session preparing for her exam next week by working through a review sheet. She was solid on Mayan numerals and bases, and has room to improve on number lines and decimals. I walked her through wording her answers in a grammatically correct fashion."
"We went over finding the derivative using the power rule, sum/difference rule, product/quotient rule, and chain rule. We also went over how to take the derivative of a natural and exponents. Then we systematically applied what we learned to economic problems involving marginal analysis of cost and profits."
"We did physics homework covering things from gravitation to rotation. This is the session I've been waiting for. The student was able to get through all the problems with almost no help. At most he made minor math errors, but with most problems he made no errors at all. It was fantastic to see this.

Once we finished the physics we did some algebra homework. This was a review sheet, covering several topics of the semester. The student did quite well on this sheet as well, getting most problems without much issue."
"Daniel got a 100 on his last test, even though the class average was low. He hadn't done his homework yet, so we completed if together and I left my solutions for him to document the process."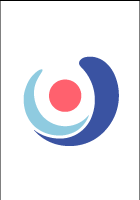 "We introduced ourselves to each other in French. I then narrated part of my life's story in French and I would pause for her daughter to translate back into English. Later she went on to talk about the beginning of her career, namely her schooling. This also took place in French."
"We practiced cum clauses, ablative absolutes, and verb forms. The student now knows some subjunctive verb forms as well as participles. We practiced participles and some adjective noun agreement. Next time, we will try a full verb synopsis and practice cum clauses and even more ablative absolutes."
Nearby Cities:
Malibu Latin Tutoring
,
Oxnard Latin Tutoring
,
Santa Barbara Latin Tutoring
,
Woodland Hills Latin Tutoring
,
Santa Clarita Latin Tutoring
,
Thousand Oaks Latin Tutoring
,
Simi Valley Latin Tutoring
,
Ventura Latin Tutoring
,
Camarillo Latin Tutoring
,
Moorpark Latin Tutoring
,
Santa Paula Latin Tutoring
,
Agoura Hills Latin Tutoring
,
Calabasas Latin Tutoring
,
Port Hueneme Latin Tutoring
,
Fillmore Latin Tutoring
Nearby Tutors:
Malibu Latin Tutors
,
Oxnard Latin Tutors
,
Santa Barbara Latin Tutors
,
Woodland Hills Latin Tutors
,
Santa Clarita Latin Tutors
,
Thousand Oaks Latin Tutors
,
Simi Valley Latin Tutors
,
Ventura Latin Tutors
,
Camarillo Latin Tutors
,
Moorpark Latin Tutors
,
Santa Paula Latin Tutors
,
Agoura Hills Latin Tutors
,
Calabasas Latin Tutors
,
Port Hueneme Latin Tutors
,
Fillmore Latin Tutors
Call us today to connect with a top
Latin tutor in Westwood, CA
(310) 617-6847