We are open Saturday and Sunday!
Call Now to Set Up Tutoring:
(310) 617-6847
Private In-Home and Online Finance Tutoring in Westwood, CA
Receive personally tailored Finance lessons from exceptional tutors in a one-on-one setting. We help you connect with in-home and online tutoring that offers flexible scheduling and your choice of locations.
How can a Finance tutor help you?
If you plan on working in as a banker or a field that handles a lot of money, especially regarding financial investing and saving, then you could be expected to have a working knowledge of the material covered throughout finance classes. If you are having a difficult time keeping up with your finance courses, don't allow yourself to become frustrated and disenchanted. Work with a skilled tutor in a one-on-one setting who can give you the help you need to understand your finance courses and prepare for any upcoming assessments. Varsity Tutors' educational directors can find you a finance tutor in Westwood, CA, who can work at your pace.
Varsity Tutors is happy to play a role in helping you pursue academic success. Our educational directors will match you with a finance tutor in Westwood who is knowledgeable in a host of alternative teaching methods to best teach to your particular learning style. You can then benefit from learning through customized lessons that place your needs first and are structured around helping you reach all of your goals. The tutor could take your proficiency level and personality into consideration as they work to create meaningful lessons that can assist you in improving your understanding of important concepts like protecting and insuring, earning income, and using credit. In addition, since every lesson is taught in a student-centered manner, you could be able to actively engage with your instructor and learn through simplified explanations that are designed to try to help you improve your understanding of finance.
Varsity Tutors' educational directors will connect you with a finance tutor in Westwood who could help you work towards your goals. Give us a call today to receive assistance finding a dedicated tutor who is flexible and happy to meet with you any time during the week, even at night or over the weekend, for one-on-one lessons. You may be able to study at your home, on campus, or anywhere else that is convenient for you. You can also learn over the computer by accessing the face-to-face online tutoring feature provided over the live learning platform.
For help understanding your finance course in Westwood, CA, contact Varsity Tutors today. You could receive assistance finding someone who can try to help you pursue all of your goals in a way that works best for you. Private lessons might not only aid you in better understanding finance, but they can also improve your study habits and organizational skills.
Recent Tutoring Session Reviews
"The student made excellent progress on the science section - she is doing much better on close reading and analysis of the charts and graphs.
Over the next 2 weeks we will practice some more math, discuss the writing section, and do a short review of English.
Homework: Last reading passage (emailed), time yourself for 9 min.  "
"The student did great tonight! He worked through the problems on his homework well. We had some extra time at the end so we reviewed some topics from earlier in the week and had him "teach" me some of the material. He seemed to really enjoy that and it uncovered a couple of small points he was confused about, too."
"This week we went over the things we covered last time, working on multiplying and dividing fractions. We also started to work on solving for various variables and utilizing the information given in word problems to effectively set up equations. We also worked on reading passages and vocabulary (at which the student excelled)."
"Introduced the student to preparation for testing methodology. With final exams approaching, our emphasis is on learning the art of comprehensive preparation. Excellent session."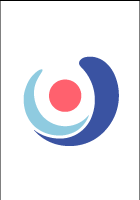 "This session went well. Today we focused on chemistry. The student started and practiced for his test and did fairly well. I told him to do as many practice tests as he could. Overall this session went well."
"The class went quite well. The student followed the material and learned to use a financial calculator. She is a quick learner. The rest of the material in this block is on stock and capital markets risk/ return, so she will do better if she read that section before we meet again."
Nearby Cities:
Malibu Finance Tutoring
,
Oxnard Finance Tutoring
,
Santa Barbara Finance Tutoring
,
Woodland Hills Finance Tutoring
,
Santa Clarita Finance Tutoring
,
Thousand Oaks Finance Tutoring
,
Simi Valley Finance Tutoring
,
Ventura Finance Tutoring
,
Camarillo Finance Tutoring
,
Moorpark Finance Tutoring
,
Santa Paula Finance Tutoring
,
Agoura Hills Finance Tutoring
,
Calabasas Finance Tutoring
,
Port Hueneme Finance Tutoring
,
Fillmore Finance Tutoring
Nearby Tutors:
Malibu Finance Tutors
,
Oxnard Finance Tutors
,
Santa Barbara Finance Tutors
,
Woodland Hills Finance Tutors
,
Santa Clarita Finance Tutors
,
Thousand Oaks Finance Tutors
,
Simi Valley Finance Tutors
,
Ventura Finance Tutors
,
Camarillo Finance Tutors
,
Moorpark Finance Tutors
,
Santa Paula Finance Tutors
,
Agoura Hills Finance Tutors
,
Calabasas Finance Tutors
,
Port Hueneme Finance Tutors
,
Fillmore Finance Tutors
Call us today to connect with a top
Finance tutor in Westwood, CA
(310) 617-6847