Call Now to Set Up Tutoring:
(310) 617-6847
Private In-Home and Online Economics Tutoring in Westwood, CA
Receive personally tailored Economics lessons from exceptional tutors in a one-on-one setting. We help you connect with in-home and online tutoring that offers flexible scheduling and your choice of locations.
Recent Tutoring Session Reviews
"Great news to hear the student's history and Spanish test went very well! She had no homework for us to work on this particular evening.  With our time, we focused on study skills for all her classes.  We went through each class seperately.  I asked her how she studied in the past and we dicussed various ways to improve her study skills for the future.  There were certain techniques that she responded to which we are going to try for her upcoming tests.  We also decided that it would be beneficial to write down (after the test) areas that were difficult for her.  These difficult areas will become our main focus for the next time we discuss study skills.
The student also decided it would be more beneficial to have a tutor session once a week rather than twice, which would allow for a longer period of time with me.  "
"Focused on the verbal sections - developing strategies for the vocab sections (choosing a word to fit into the blank, using root words, positive v. negative) and the reading comprehension (careful reading v. skimming, etc.)."
"Student A worked on math homework...same topic, exponential growth. Student B created flash cards for a Spanish quiz on foods and expressing "to like" or "to love" something as well as how to conjugate er/ir verbs. Also began reviewing her last History test, which her teacher had allowed her to take home for the week to correct and to help her be more prepared for her next test."
"The student had a test covering the standard, point slope, slope intercepts and circle equations. She had some problems with reapplying to formulas in different ways, such as finding the other coordinate of a midpoint when given the midpoint, or finding the slope of a line tangent to a circle. She was able to figure it out okay by the end though. She just had a little bit of homework, and was able to do it pretty easily on her own."
"The student worked on analogies and math reasoning for her upcoming SCAT exam. She is doing very well with analogies. She also worked on stem and leaf diagramming."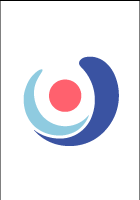 "The student was preparing for his Microeconomics final later today, and we spent our session in an intensive review of questions he has missed on previous quizzes and homework."
Nearby Cities:
Malibu Economics Tutoring
,
Oxnard Economics Tutoring
,
Santa Barbara Economics Tutoring
,
Woodland Hills Economics Tutoring
,
Santa Clarita Economics Tutoring
,
Thousand Oaks Economics Tutoring
,
Simi Valley Economics Tutoring
,
Ventura Economics Tutoring
,
Camarillo Economics Tutoring
,
Moorpark Economics Tutoring
,
Santa Paula Economics Tutoring
,
Agoura Hills Economics Tutoring
,
Calabasas Economics Tutoring
,
Port Hueneme Economics Tutoring
,
Fillmore Economics Tutoring
Nearby Tutors:
Malibu Economics Tutors
,
Oxnard Economics Tutors
,
Santa Barbara Economics Tutors
,
Woodland Hills Economics Tutors
,
Santa Clarita Economics Tutors
,
Thousand Oaks Economics Tutors
,
Simi Valley Economics Tutors
,
Ventura Economics Tutors
,
Camarillo Economics Tutors
,
Moorpark Economics Tutors
,
Santa Paula Economics Tutors
,
Agoura Hills Economics Tutors
,
Calabasas Economics Tutors
,
Port Hueneme Economics Tutors
,
Fillmore Economics Tutors
Call us today to connect with a top
Economics tutor in Westwood, CA
(310) 617-6847