Call Now to Set Up Tutoring:
(502) 354-4657
Private In-Home and Online Elementary Math Tutoring in Westport, KY
Receive personally tailored Elementary Math lessons from exceptional tutors in a one-on-one setting. We help you connect with in-home and online tutoring that offers flexible scheduling and your choice of locations.
Recent Tutoring Session Reviews
"The student and I worked primarily on his metric conversion homework, which he understood and completed with little guidance, mainly just support and reassurance. We also completed the rough draft and editing of an English assignment writing an expository paragraph about an interesting place he's visited."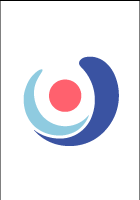 "The student and I worked with fractions. I explained to her how to divide sections into thirds, fourths, and eighths. I then had her try a couple herself. We did a review of her homework and reviewed concepts learned this week. She is doing very well with addition of fractions with unlike denominators. She showed me some of the math games she plays on her tablet for practice. I have seen a great improvement in both her work and her outlook."
"The student began learning the concept of multiples and common multiples today. He had not encountered that term before. It was a good lesson, because almost everything in math is easy once you understand what it means. Once he understood what multiples are and how to find common multiples, he did great. We also worked on future concepts he will deal with in geometry, and he completed some vocabulary homework. His mom and I feel he is now gaining the positive attention of his math teacher. He earned a 103% on his last test featuring PEMDAS and word problems."
"The student completed a ratio worksheet dealing with scales. Although he was able to complete the drawing, he didn't completely understand the task or questions. It was a difficult task to begin with. We discussed it in depth, and he came to a much better understanding. I will continue to work with him on ratios and multiplication."
"The student completed her math homework on the new skill of multiplying multi-digit numbers. I taught a strategy to help her multiply by drawing boxes for each digit of the partial products. She felt very confident, and she did the work well!"
"The student completed her math homework, which had to do with factoring. With a quick reminder, she remembered what I taught her a few weeks ago, and was able to do all her homework pretty easily. Then we worked on fractions, making them equivalent by multiplying the numerators and denominators."
Nearby Cities:
Louisville Elementary Math Tutoring
,
Cincinnati Elementary Math Tutoring
,
Greenwood Elementary Math Tutoring
,
Fairfield Elementary Math Tutoring
,
Jeffersontown Elementary Math Tutoring
,
Mount Washington Elementary Math Tutoring
,
Mooresville Elementary Math Tutoring
,
Lyndon Elementary Math Tutoring
,
Reading Elementary Math Tutoring
,
Shepherdsville Elementary Math Tutoring
,
Middletown Elementary Math Tutoring
,
Prospect Elementary Math Tutoring
,
Corydon Elementary Math Tutoring
,
Buckner Elementary Math Tutoring
,
Borden Elementary Math Tutoring
Nearby Tutors:
Louisville Elementary Math Tutors
,
Cincinnati Elementary Math Tutors
,
Greenwood Elementary Math Tutors
,
Fairfield Elementary Math Tutors
,
Jeffersontown Elementary Math Tutors
,
Mount Washington Elementary Math Tutors
,
Mooresville Elementary Math Tutors
,
Lyndon Elementary Math Tutors
,
Reading Elementary Math Tutors
,
Shepherdsville Elementary Math Tutors
,
Middletown Elementary Math Tutors
,
Prospect Elementary Math Tutors
,
Corydon Elementary Math Tutors
,
Buckner Elementary Math Tutors
,
Borden Elementary Math Tutors
Call us today to connect with a top
Elementary Math tutor in Westport, KY
(502) 354-4657