Call Now to Set Up Tutoring:
(847) 840-2442
Private In-Home and Online Executive Functioning Tutoring in Westmont, IL
Receive personally tailored Executive Functioning lessons from exceptional tutors in a one-on-one setting. We help you connect with in-home and online tutoring that offers flexible scheduling and your choice of locations.
Recent Tutoring Session Reviews
"Another great session. The student came prepared with a breakdown of the number and types of questions he would see on the test, so we just went down the list.

We also tried to anticipate some tricks the teacher might throw in on the actual test. Mixing different units of measure, fractions and decimals, etc.

We covered a lot of material. My main concern was whether I was overwhelming him with too much information, but he seemed very confident about the test when we parted ways."
"We decided to get ahead of the game a little bit and worked on geometry/specifically the areas/surface areas/volumes of geometric shapes. We more or less got through the entire chapter in one sitting, so it was a productive session!"
"Today we started reviewing for his final, using a packet his teacher had given him.  We looked at congruent triangles, the fact that all interior angles of a triangle add to 180 and all interior angles of a quadrilateral add to 360, equal opposite angles, and equal alternate interior angles for parallel lines.  We also went through some problems which used the fact that parallel lines have equal slopes and perpendicular lines have opposite reciprocal slopes (and y = mx + b form).  I think he'll do well on his final, especially when we have so much time to work on it."
"Met with the student and reviewed binomial expansions, power regression equations and table analysis/graphing as from the questions based on the last session.  He then took another assessment practice test and missed more basic questions that would be considered minor mistakes.  We reviewed those wrong and he had a good understanding what to do when we went over it again."
"The student had completed two practice sections (one reading, one math) and did well on the math, but had some difficulty with the reading section. After reviewing what she had done, I made two suggestions. The first was change to her test-taking strategy (do the reading comprehension questions first and save the vocab until the end); the second was to supplement her SAT vocab practice with other idiomatic and basic English acquisition."
"The student and I worked on the Chapter 4 practice test and went over the core concepts that she needs to know for the Chapter 4 exam tomorrow. I made sure to review in further detail the concepts that she was having trouble with, especially completely randomized design vs. randomized blocking vs. matching pairs and stratified vs. cluster samples. I think that by the end of the session she felt more comfortable with the material and was more prepared for the exam."
"The student let me look at his draft. I gave him feedback. We made edits together. All he needs to do in Study Hall this evening is add to his third paragraph and conclusion. I think he is really picking up on the activeness or inherent athleticism to writing. He is a strong writer. He just needs to practice the organization/preparation that goes into writing. I think he is definitely developing his confidence."
"The student and I worked on stoichiometry problems. We focused on mole-to-mole calculations, mole-mass calculations, mass-mole calculations, and mass-to-mass calculations. He made tremendous progress today - he still struggles occasionally with the more advanced problems, but he is now very comfortable with both basic and intermediate level stoichiometry conversion problems."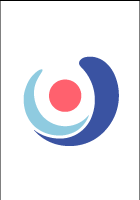 "This session, the student had a paper to write for English class analyzing a book cover. There was a website where people had submitted alternate covers for various classic novels, and they were to analyze one of these covers in terms of how effective it was graphically and stylistically as a cover, and how it helped to foreshadow what was to come in the book. His paper was on the Wizard of Oz cover, where he developed some nice analyses on how the cover was split into four section for the four characters, while they contributed as a whole to make up one face, as they were four individuals, but part of one team in their journey."
"The student and I discussed her challenges as a writer. Then we looked at an assignment she has due soon for her doctoral studies in psychology. I jotted down ideas, key words, and phrases as she told me her thoughts on the assignment, and then we worked together to put them into an outline for her to use as a basis to write a draft. Finally, we discussed APA citations and the need for quotation marks when directly quoting another author. She indicated that she would like to meet at least two times a week through the duration of her course, which will last another 10 weeks."
"I assisted the student in working through his homework on Addition and Subtraction Trig Identities. He needs to memorize the formulas more solidly, but was applying them well. His greater difficulties, actually, were in applying algebraic techniques to the problems. I tried to clarify these as much as possible. As we were finishing, he also asked me about a concept for which he had been absent (general solutions to trig equations), and seemed to understand well when I explained it to him."
"This was the last session for the student. She has made tremendous improvements with recognizing pre primer sight words. This tutoring session consisted of review and assessment of pre primer sight words. Also consisted of reading sight word books. The student has made remarkable progress. This was a great tutoring session."
Nearby Cities:
Aurora Tutoring
,
Crystal Lake Tutoring
,
St. Charles Tutoring
,
Oswego Tutoring
,
Lake in the Hills Tutoring
,
Batavia Tutoring
,
Woodstock Tutoring
,
Huntley Tutoring
,
Yorkville Tutoring
,
North Aurora Tutoring
,
Montgomery Tutoring
,
Whitewater Tutoring
,
Oconomowoc Tutoring
,
Fort Atkinson Tutoring
,
Campton Hills Tutoring
Nearby Tutors:
Aurora Tutors
,
Crystal Lake Tutors
,
St. Charles Tutors
,
Oswego Tutors
,
Lake in the Hills Tutors
,
Batavia Tutors
,
Woodstock Tutors
,
Huntley Tutors
,
Yorkville Tutors
,
North Aurora Tutors
,
Montgomery Tutors
,
Whitewater Tutors
,
Oconomowoc Tutors
,
Fort Atkinson Tutors
,
Campton Hills Tutors
Call us today to connect with a top
Executive Functioning tutor in Westmont, IL
(847) 840-2442