Call Now to Set Up Tutoring:
(720) 305-6032
Private In-Home and Online Reading Tutoring in Westminster, CO
Receive personally tailored Reading lessons from exceptional tutors in a one-on-one setting. We help you connect with in-home and online tutoring that offers flexible scheduling and your choice of locations.
How can a Reading tutor help you?
Varsity Tutors will find your child a talented reading tutor in Westminster, CO, whose number one priority is them. No matter what your child needs help with, whether it's phonological awareness, antonyms and synonyms, characters, main ideas, or another important concept of reading, a skilled tutor can make things easier to understand and ensure that your child comprehends every essential detail. The tutor will start by evaluating where your child stands in terms of their current reading abilities and educational needs. With this information, the tutor can set up a personalized study plan that attempts to try to help your child improve their reading skills, fix up any weak points, and succeed in their reading course. The entire tutoring experience is built around your child and their needs, potentially making it a more efficient way to learn than the classroom format.
Each of the independent reading tutors that we could help you find in Westminster, CO, is an experienced professional. There aren't many better ways to try to help you help you help your child become a better reader than through the guidance of an experienced tutor. Reading is a crucial subject, as it's a skill your child could use at every level of education, so it makes sense to have them put in some extra time with a tutor now. Not only will it help your child try to ace their reading course, it could continue to benefit them in future courses and when they take those important standardized tests, such as the ACT and the Colorado Measures of Academic Success.
Varsity Tutors' Westminster educational directions can find a professional tutor in reading who could make your child's study sessions a fun and positive experience. The tutor could do more than just improve your child's reading speed and comprehension, they will show your child how fun reading can be to make them lifelong readers. Your child could receive frequent positive reinforcement and encouragement to take on more challenging books, helping them grow as a reader and building their confidence.
A reading tutor in Westminster can offer your child a more individualized, engaging, and structured learning experience. You can set up tutoring sessions at any convenient location, whether that's in your home, after school at Westminster Elementary, or even out at Westminster City Park on a sunny day. If you'd rather set up face-to-face online tutoring sessions for your child, those are available through Varsity Tutors' live learning platform. Call Varsity Tutors today to try to help your child get to the top of their class in reading.
Recent Tutoring Session Reviews
"The student and I worked through her Geometry review for her chapter 11 test tomorrow.  It was an extensive review assignment, and she did well with most of the problems.  There are a lot of formulas in this chapter, but she did a good job recalling them and applying them during this review assignment."
"The student and I discussed areas for improvement, particularly, pacing and reading comprehension.  We also set a tentative schedule.  I taught her some new techniques for reading comprehension and assigned her homework to practice these new skills.

Of note, she has already taken the LSAT and scored a 138.  Although she reports scores ranging from 140-152 on self-administered practice exams, she admits that test anxiety seems to interfere with her performance on official exams.  Thus, in the future, we may want to discuss the idea of my proctoring her on old tests from LSAC so as to best mimic actual test-takng conditions.  This flexibility may be especially important given that she has set a very high goal for herself of 160.  "
"We did 5 minute sections to time the student and see how many questions she could answer for different sections in a time test situation. Also, we made some vocabulary flash cards and reviewed relevant material."
"The student and I met from 6:35-8:05. We worked on his Chemistry review packet which served as preparation for his test make-up and final exam.  We worked extensively on redox reactions, empirical formulas, ionic compounds, covalent compounds, bonding, naming of compounds and reaction energy diagrams. We will be spending two more sessions preparing for his Algebra final."
"The student took the second diagnostic test during the week and he did much better in the reading section. On the first test, he only got 1 out of 5 scrambled paragraphs right but this time he got 3 out of 5 right. Also, the 2 that he got wrong had minor mistakes. He improved in the reading passages."
"We reviewed previous material on formal logic games and then proceeded to discuss strategies for noting and combining constraints in sequencing games. Then the student worked through two sequencing games. Mastering the diagramming techniques is the student's mission before the next session."
"The student began her English exam/essay on "To Kill A Mockingbird" in class on Friday, but she was given the weekend to finish it. She worked on finishing that, doing the conclusion, and reviewing it. She did a great job with the organization and transitions! She said it's even becoming more natural to add transitions between paragraphs. She then wanted to practice giving her speech. She has to give a speech in her English class that she has memorized. She chose a short graduation speech Anna Kendrick gives in the third Twilight movie. She is going to practice speaking it with the video replay, and that will really help."
"The pupil and I started our session by going over parallelism. I had put together practice exercises for him on the subject, and we completed them together. He did well on most elements of parallelism but was struggling with correlative conjunctions, so I presented a short lesson on the subject. We will return to the subject next week to make sure he understands. Then we started on the second chapter, which covers coordination and subordination. We did the exercises from the chapter together, and he had few problems, so we will move on next week to chapters 3 and 4."
"During this session, we covered parallelism. The student made an 80 on his grammar quiz; a definite improvement. We discussed how he could find parallelism in sentences. We discussed and studied for his social studies test that he has Monday. We worked on the Greek and Roman empires. The student worked on understanding the vocabulary and mapping out how best to study since we will not meet before the test. He is to study vocabulary, read through the chapters a second time, and work on the end of chapter assessments in his book. The students grades are looking like we will be able to pull them up as long as he keeps the positive attitude."
"We worked on nouns in preparation for her upcoming grammar test. I have no concerns from this session."
"My first session with the student went well. We went over various grammatical areas and some essay writing. I gave her quite a bit of work between now and when we meet into weeks. She's doing well overall, so we are working to tighten up her work and use more specific examples. It seems like she has a firm grasp of the basics of grammar."
"The student worked the evens from a Quantitative Reasoning test and got 6/16 correct. As we worked through the problems he missed, we talked about how to diagnose the problems and I pointed out the recurring uses of percent change and making tables. Since he's being tested in reasoning, the major skill to this section is breaking down the questions and organizing ideas. The student understands and can replicate the problem solving required for this test--when he reworks the problems after we talk about them, his work shows the steps we just talked about. The next step is getting him to make these connections on his own."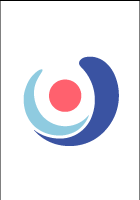 Nearby Cities:
Peabody Reading Tutoring
,
Framingham Reading Tutoring
,
Cambridge Reading Tutoring
,
Lawrence Reading Tutoring
,
Andover Reading Tutoring
,
Wellesley Reading Tutoring
,
Medford Reading Tutoring
,
Somerville Reading Tutoring
,
Lynn Reading Tutoring
,
Lowell Reading Tutoring
,
Quincy Reading Tutoring
,
Littleton Reading Tutoring
,
Waltham Reading Tutoring
,
Natick Reading Tutoring
,
Brookline Reading Tutoring
Nearby Tutors:
Peabody Reading Tutors
,
Framingham Reading Tutors
,
Cambridge Reading Tutors
,
Lawrence Reading Tutors
,
Andover Reading Tutors
,
Wellesley Reading Tutors
,
Medford Reading Tutors
,
Somerville Reading Tutors
,
Lynn Reading Tutors
,
Lowell Reading Tutors
,
Quincy Reading Tutors
,
Littleton Reading Tutors
,
Waltham Reading Tutors
,
Natick Reading Tutors
,
Brookline Reading Tutors
Call us today to connect with a top
Reading tutor in Westminster, CO
(720) 305-6032