Call Now to Set Up Tutoring:
(720) 305-6032
Private In-Home and Online German Tutoring in Westminster, CO
Receive personally tailored German lessons from exceptional tutors in a one-on-one setting. We help you connect with in-home and online tutoring that offers flexible scheduling and your choice of locations.
Recent Tutoring Session Reviews
"We read one chapter in "A Week in the Woods" for summer reading. We answered comprehension and analysis questions in his journal. Finally, we created a week-long study plan for the student to continue reading and using his journal while I am traveling."
"Went over the student's college application essay. Once specific prompts have been released for certain schools of interest, we were going to tailor the current essay to those schools."
"We continued with verbal reasoning, this time with the focus on the fill-in-the-blank questions. We discussed using the 'clues' within the sentence, finding the switch word, and thinking of a possible word before looking at the answer choices."
"Final test review going back over law of sines, law of cosines, and vectors. The girls seem very well prepared after the session. It was our last session of the year, since their final test is on Friday."
"He took the timed math portion of the ACT, and we started to review it. We will continue to review incorrect answers and strategies to attacking the problems on the math section during our next session. Great progress. Strong in math."
"I continued to drill the student on conjugations of irregular verbs including this time the present participle.  We also focused on how the subjunctive is formed, and I quizzed him on irregular verbs in this tense."
"We covered LSAT 37.  They need to improve in the games.  I gave them a copy of a workbook that should be very helpful.  They're getting noticeably faster, which is encouraging.  They say their scores have increase 5-6 points thus far."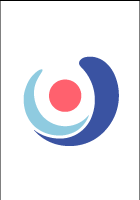 "It was our first meeting. The student explained her situation and her goals for our Spanish class, oriented towards her exam in December. She showed me the text book that she was using and we agreed on using it as our guide. We broke the ice with some Spanish conversation to see where she was at and then we went through the first chapter of the book: personal pronouns, the verb "haber", noun/verb/adjective agreements, common conversation strategies, personal introductions, and how to expressing what one likes."
"We went over quadratic equations chapter review. We looked at methods of solving/factorizing quadratic equations, and specifically factorizing and completing the square. We then reviewed the graphing of quadratic equations and the process of analyzing and answering questions was also summarized. There is a test on Thursday. The student answered specific questions in chemistry involving nuclear chemistry and electron configuration as best as possible in the time limit. The student seemed to understand. There is another test on Friday, review of the questions should help."
"The students and I began reviewing for their midterm exams. The one outlined an essay for her English final and worked on math problems from a review packet. I gave a lot of personal instruction to the second student to help her on math in the areas where she is having difficulties."
"The student had an assignment over the law of sines and cosines. He was tasked with determining the triangles that formed when given 2 sides and an angle, as well as 3 sides. He did a good job of understanding how to use and apply the laws of sine and cosine."
"The student's class has started rational numbers and her current homework involves variation equations. We worked through the homework and she seems to have a handle on the concept. We did not get through the whole homework assignment so this gives her a chance to do some on her own. The student said she found some video tutorials that complement the text and found them very helpful."
Nearby Cities:
Peabody German Tutoring
,
Framingham German Tutoring
,
Cambridge German Tutoring
,
Lawrence German Tutoring
,
Andover German Tutoring
,
Wellesley German Tutoring
,
Medford German Tutoring
,
Somerville German Tutoring
,
Lynn German Tutoring
,
Lowell German Tutoring
,
Quincy German Tutoring
,
Littleton German Tutoring
,
Waltham German Tutoring
,
Natick German Tutoring
,
Brookline German Tutoring
Nearby Tutors:
Peabody German Tutors
,
Framingham German Tutors
,
Cambridge German Tutors
,
Lawrence German Tutors
,
Andover German Tutors
,
Wellesley German Tutors
,
Medford German Tutors
,
Somerville German Tutors
,
Lynn German Tutors
,
Lowell German Tutors
,
Quincy German Tutors
,
Littleton German Tutors
,
Waltham German Tutors
,
Natick German Tutors
,
Brookline German Tutors
Call us today to connect with a top
German tutor in Westminster, CO
(720) 305-6032