Call Now to Set Up Tutoring:
(720) 305-6032
Private In-Home and Online Anatomy Tutoring in Westminster, CO
Receive personally tailored Anatomy lessons from exceptional tutors in a one-on-one setting. We help you connect with in-home and online tutoring that offers flexible scheduling and your choice of locations.
How can a Anatomy tutor help you?
Are you struggling to keep up in your anatomy course? Do you want to try to make sure to graduate at the top of your class? To be matched with an anatomy tutor in Westminster, CO, who will put your needs first, contact the educational directors at Varsity Tutors.
Varsity Tutors will be happy to match you with a Westminster anatomy tutor who might help you pursue your highest potential. They will sit down with you, discuss your goals, and after assessing your abilities, come up with a tailored plan designed specifically for you. Your tutor has experience and will be able to quickly determine the best teaching methods for your individual learning style. Your tutor can meet with you in your own home, at another public location, or they can provide you with face-to-face instruction through an online learning platform.
Anatomy is a fascinating subject to consider and it is essential if you are planning a career in the medical field or athletic fitness. While it is an intriguing subject, anatomy can also prove to be complex with so many systems of the human body to learn about. Having a thorough understanding of key concepts in anatomy could help you to score well now in your class. It is also beneficial down the road and may improve your chances of getting accepted into top colleges and universities.
The educational directors at Varsity Tutors could help you find an anatomy tutor in Westminster. Your private tutor is an expert and is able to deliver the kind of personalized instruction and attention that no classroom can offer. You could be inspired by your own progress. Your tutor is determined that matches your needs. Private anatomy tutoring in Westminster, CO, will encourage you to work smarter and achieve your goals in a shorter period of time. Learning how to streamline your study habits could benefit you in all your classes.
Would you like to learn more about the endocrine system and how it works? Do you need more time to study the medical terminology used in anatomy? With varying strategies, your private tutor will try to help you to cover material you will need to know for class and will make sure that you are completely confident, knowing exactly what to expect on test day. They will make sure to keep you challenged and engaged. Call Varsity Tutors' educational directors today so that they can connect with you with a private anatomy tutor and you can begin your journey to success.
Recent Tutoring Session Reviews
"Based on the homework, the session dealt with trigonometry identities. She did great solving the problems by the end of the session. She stated that the problems looked complicated, but once we broke down the parts of the formulas to those core 3 given identities dealing with sin, cos, tan, cot, sec and csc, she did great as well.
We spent the whole tutoring session solving problems on her homework sheet, and by the end she was able to solve the problems on her own."
"The student received a low score on a test in his History class, so this session we focused on how to approach his History text to pick out important information without getting overwhelmed, and worked on some assignments for that class."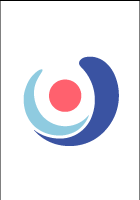 "Day 1: The student completed some rhyming assignments for school as well as worked on spelling words.  Day 2: The student and I reviewed her entire sight word list. She also selected a book to read aloud to me.  *She showed me a reading test that she was required to take at school last week and she received a 99% on it!"
"We worked on multiplying 2 digits by 2 digits and rounding. I think the student made great progress this week and I am excited to see what she accomplishes this weekend.  We also worked on 7,8,9's with flash cards."
"During this session, the student and I went over several math sections that I had assigned as homework to ensure that all of the concepts that we'd covered were mastered.  Upon grading the homework and discussing its contents with his mother, we determined that there was an area of math (coordinate geometry) that we had not spent sufficient time covering.  We spent the majority of the lesson covering these concepts (y=mx+b, determining slope, opposite reciprocals, etc.).  I assigned homework in this area to ensure that he is able to handle everything the test can throw at him in this area."
"We went over test corrections from the student's chapter 5 test and practiced some of the topics that he struggled with. We also worked through about half of his Ch 6 homework for that night. The rest of the time was spent working on his unit 3 study guide and preparing for his history test Thursday."
"Today we went over some general tips for taking the SAT, to review what we have already covered since it has been a while since our last session. Then we spent the time working through a reading section and then a math section seeking to hone the student's skills and strategies."
"The student and I worked on physiology topics to prepare for her upcoming cumulative exam on Monday. The exam consists of neuroanatomy, behavior and psychology, and neurophysiology. We reviewed two PowerPoints on the limbic system and she seemed comfortable with the subject material when we finished. We will meet once more before her exam to review all of the subject material and go over any questions before the exam."
"Covered the components of blood, ABO blood groups and blood typing, the anatomy of the heart, and cardiovascular physiology including the cardiac cycle, the cardiac action potential, the flow of blood, starlings forces (preload, afterload, contractility), and the pathology associated with blood and the heart."
"Having received her final study guide, the student and I worked independently outside of our session to answer the first 50 questions (out of 200) and then discussed the answers to each question at our Sunday appointment. Since this is a final study guide, all topics were covered including respiratory and cardiovascular physiology, metabolic pathophysiology and nervous system controls over homeostasis. By utilizing the active recall study method, the student was markedly more comfortable explaining her reasoning and only missed 5-7 questions out of the 50 we covered. After going through the first part of the study guide, I sent the student my answer sheet which included detailed explanations of correct answers and helpful diagrams that correlated with certain questions. Since, according to the student, this session was both productive and conducted at a comfortable pace, we will be attempting to cover another 50 questions our next session on Wednesday."
"We covered hyposmotic urine formation, ADH actions, stimuli and inhibitors, diabetes insipidus, syndrome of inappropriate antidiuretic hormone secretion, physiological changes due to extra cellular fluid contraction and thirst, renin release factors, countercurrent multiplier and countercurrent exchange. No scores/grades were seen to note progress."
"He and I reviewed his class notes. Based upon his notes and syllabus, I began to teach him some new material that he will soon discuss in class. He should feel free to email me with any questions about classwork, homework, or labs."
Nearby Cities:
Peabody Anatomy Tutoring
,
Framingham Anatomy Tutoring
,
Cambridge Anatomy Tutoring
,
Lawrence Anatomy Tutoring
,
Andover Anatomy Tutoring
,
Wellesley Anatomy Tutoring
,
Medford Anatomy Tutoring
,
Somerville Anatomy Tutoring
,
Lynn Anatomy Tutoring
,
Lowell Anatomy Tutoring
,
Quincy Anatomy Tutoring
,
Littleton Anatomy Tutoring
,
Waltham Anatomy Tutoring
,
Natick Anatomy Tutoring
,
Brookline Anatomy Tutoring
Nearby Tutors:
Peabody Anatomy Tutors
,
Framingham Anatomy Tutors
,
Cambridge Anatomy Tutors
,
Lawrence Anatomy Tutors
,
Andover Anatomy Tutors
,
Wellesley Anatomy Tutors
,
Medford Anatomy Tutors
,
Somerville Anatomy Tutors
,
Lynn Anatomy Tutors
,
Lowell Anatomy Tutors
,
Quincy Anatomy Tutors
,
Littleton Anatomy Tutors
,
Waltham Anatomy Tutors
,
Natick Anatomy Tutors
,
Brookline Anatomy Tutors
Call us today to connect with a top
Anatomy tutor in Westminster, CO
(720) 305-6032