We are open Saturday and Sunday!
Call Now to Set Up Tutoring:
(614) 682-2660
Private In-Home and Online ISEE Tutoring in Westerville, OH
Receive personally tailored ISEE lessons from exceptional tutors in a one-on-one setting. We help you connect with in-home and online tutoring that offers flexible scheduling and your choice of locations.
How can a tutor help your child master the ISEE?
The ISEE, or the Independent School Entrance Exam, is a test which is given to students in different grade levels for admission into private grade schools. The ISEE is administered at three levels, which are grades 5 and 6 for the lower level test, grades 7 and 8 for the middle level test, and grades 9 and above for the upper level test. All levels of the test are broken into five different sections, which include math achievement, reading comprehension, verbal reasoning, quantitative reasoning, and an essay. Each of the three test levels include 160 questions spread across four sections and the essay. If acceptance into one of many private grade schools is an educational goal you have for your child, then a high score on the ISEE is a necessity. A private tutor could help them to achieve these ends. Varsity Tutors can assist you in connecting with a tutor in Westerville, OH, who could help your young student understand the concepts of the ISEE.
We can match your child with an ISEE tutor in Westerville who is passionate about the subject and can possibly instill that passion in them to create a truly enjoyable learning experience. Study sessions are conducted one on one between the tutor and your young student, so that a distraction-free environment can be more easily facilitated. One of the main benefits of private tutoring is that it provides a more personal atmosphere, which is hard to replicate in a classroom setting, which may allow your child to ask questions comfortably and receive immediate and direct feedback. This facilitates more stress-free learning sessions that can maximize the effectiveness of your student's learning capabilities. A bonus to having a personal tutor is that they can work around both yours and your child's busy schedules. Your student's tutor may be able to meet with them in a location that is best for them, whether that is at school after class, at a coffee shop or park, or even online through Varsity Tutors live interactive learning platform. Varsity Tutors' educational directors can find you an ISEE tutor in Westerville, OH, who can work with your child at their pace.
So don't wait until test time to try to help your child in getting the resources they need to score highly and go into the ISEE with confidence. Find an expert ISEE tutor in Westerville today by contacting Varsity Tutors' educational directors.
Recent Tutoring Session Reviews
"Today we worked on the verbal section, focusing on sentence completion using phrases and cause-based sentences. Be sure to pay careful attention to what the sentence is saying and the keywords in the sentences. Try to figure out if there are any comparing or contrasting words in your sentence which will help determine what the blank should best be filled in with. We also worked with some vocabulary words that are often seen on the test."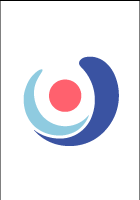 "We did more essay writing work and vocabulary, since this is our major focus. I am doing my best to best prepare the student for the test. I also gave the student a math diagnostic to complete before our next session to see if there is anything mathematically we need to clean up."
"We spent this session working through more math problems. The goal was to improve the student's pacing ability, which is a slight concern based on his recent ISEE score report. It looks like it is still an issue we'll need to address in the next two weeks. For a timed 15-problem practice test, timed at 12.75 min, he was able to complete 10 problems at 70% accuracy within the time limit, but after an additional ~6 min, he was able to finish the remaining problems all correctly, for an accuracy of slightly over 73% overall. The consistency with the accuracy provides evidence that the best way to improve his score is to work on timing. Also, one of the problems involved finding the greatest common factor (GCF) for a pair of variable expression. He hadn't seen a problem like this before and requested we do some more like it soon. We will look at that at our next session."
"We split the session between ISEE prep and homework. For ISEE, we reviewed/debriefed the test, then worked through some math problems with new strategies. For homework, we studied for the student's vocabulary test and did some online math problems."
"We started by going over the synonyms the student had done for homework, of which she only missed two! We worked on math together in our session, and after going through a few problems together, she was able to do many of them on her own. I'm going to assign her more math for homework, along with a bit of reading and verbal."
"We talked about trigonometry and how to use it to find missing sides of a triangle. I found some more net problems to practice on and we looked at some more sophisticated versions of those problems."
Nearby Cities:
Columbus ISEE Tutoring
,
Dayton ISEE Tutoring
,
Canton ISEE Tutoring
,
Dublin ISEE Tutoring
,
Gahanna ISEE Tutoring
,
Mason ISEE Tutoring
,
Powell ISEE Tutoring
,
Loveland ISEE Tutoring
,
New Albany ISEE Tutoring
,
West Carrollton ISEE Tutoring
,
Greene County ISEE Tutoring
,
New Lebanon ISEE Tutoring
,
Casstown ISEE Tutoring
,
Arcanum ISEE Tutoring
,
Jamestown ISEE Tutoring
Nearby Tutors:
Columbus ISEE Tutors
,
Dayton ISEE Tutors
,
Canton ISEE Tutors
,
Dublin ISEE Tutors
,
Gahanna ISEE Tutors
,
Mason ISEE Tutors
,
Powell ISEE Tutors
,
Loveland ISEE Tutors
,
New Albany ISEE Tutors
,
West Carrollton ISEE Tutors
,
Greene County ISEE Tutors
,
New Lebanon ISEE Tutors
,
Casstown ISEE Tutors
,
Arcanum ISEE Tutors
,
Jamestown ISEE Tutors
Call us today to connect with a top
ISEE tutor in Westerville, OH
(614) 682-2660