We are open Saturday and Sunday!
Call Now to Set Up Tutoring:
(310) 617-6847
Private In-Home and Online Summer Tutoring in Westchester, CA
Receive personally tailored Summer lessons from exceptional tutors in a one-on-one setting. We help you connect with in-home and online tutoring that offers flexible scheduling and your choice of locations.
How can a tutor help you with summer tutoring?
Studying is usually the last thing on students' minds during the summer. Summer is typically thought of as a time for rest and relaxation. But it is imperative that your child spends at least some time studying during the summer. Students who do not study over the summer are at risk at developing summer learning loss. Summer learning loss is most common with reading and math. If your child does not study math at all during the summer, they may lose up to two months of math skills. They are also at risk of losing up to three months of reading skills. Once this happens, it can be very difficult for them to catch back up because it typically takes students six weeks during the school year to regain their skills. While they are relearning old material, their classmates who did study are likely moving past them. If you want to strive to ensure that your child does not develop summer learning loss, you should connect them with a private tutor. Varsity Tutors' educational directors can help your child connect with a professional summer tutor in Westchester, CA.
An expert summer tutor in Westchester, CA, could give your child the chance to learn concepts slowly and gradually until they thoroughly comprehend the subject. They can work at their own pace and ask as many questions as they need to in order to fully understand the subject material.
We could help your child find Westchester tutors to help them hone their summer skills to potentially improve on their exams. While most students do not want to study over the summer, it only takes between two and three hours a week to prevent the erosion of academic skills. Your child's summer tutor can develop a study plan that could help them make the most out of their study sessions so that they have time to engaged in other summer activities.
We'll find your child a private summer tutor in Westchester who is extremely flexible and can work with their schedule. Your child's tutor is able to meet them either in person or face-to-face online. Their tutor is also available to meet them at a time and location that works best for you and your child. So if your child would like to meet their tutor at the Westchester Recreation Center, at your house, at the Playa Vista Library, or at the Coffee Company, they are free to do so.
Recent Tutoring Session Reviews
"Reviewed his past test and focused on balancing chemical equations. Reviewed the major classes of chemical reactions (ex: combustion, decomposition, etc.), metal and non-metal activity series, and solubility rules for predicting reaction products."
"We continue preparing for the student's upcoming test by reviewing Oxidation and Reduction principles and how to find Oxidation numbers. We also reviewed the differences between Synthesis, Decomposition, Single and Double replacement reactions, and writing a balanced reaction from a word description."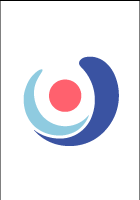 "We spent most of the time doing the science section of the first practice test. We checked and went over the answers she answered incorrectly. We also looked into some other books and flashcards that focus on the exam's science portion."
"We went over various problems that included solving linear equations, properties of multiplication, word problems involving mean, discount, and taxation. The student was able to grasp the concept after a few practice problems."
"In this session, the student did a worksheet on reducing fractions. This is where he needed to reduce a big fraction to a smaller fraction. For example, 22/44. He had two ways of doing it. The first one was finding the multiples of 22 and 44 and the other is finding a same number that can be divided into 22 and 44. He really didn't need any help because he knew how to do them. After he was done with all of the problems, I checked them and he got the correct answers. He was not struggling with any nor were there any concerns from this session. I did not leave him with any extra practice because he understood the material."
"Good session with this student. We reviewed for his Chapter 4 quiz today and also talked about how we might review for his midterm/ final next week. We're still working on curve sketching and calculation tools in the context of trigonometry."
Nearby Cities:
Malibu Tutoring
,
Oxnard Tutoring
,
Santa Barbara Tutoring
,
Woodland Hills Tutoring
,
Santa Clarita Tutoring
,
Thousand Oaks Tutoring
,
Simi Valley Tutoring
,
Ventura Tutoring
,
Camarillo Tutoring
,
Moorpark Tutoring
,
Santa Paula Tutoring
,
Agoura Hills Tutoring
,
Calabasas Tutoring
,
Port Hueneme Tutoring
,
Fillmore Tutoring
Nearby Tutors:
Malibu Tutors
,
Oxnard Tutors
,
Santa Barbara Tutors
,
Woodland Hills Tutors
,
Santa Clarita Tutors
,
Thousand Oaks Tutors
,
Simi Valley Tutors
,
Ventura Tutors
,
Camarillo Tutors
,
Moorpark Tutors
,
Santa Paula Tutors
,
Agoura Hills Tutors
,
Calabasas Tutors
,
Port Hueneme Tutors
,
Fillmore Tutors
Call us today to connect with a top
Summer tutor in Westchester, CA
(310) 617-6847