Call Now to Set Up Tutoring:
(512) 299-3388
Private In-Home and Online French Tutoring in West Lake Hills, TX
Receive personally tailored French lessons from exceptional tutors in a one-on-one setting. We help you connect with in-home and online tutoring that offers flexible scheduling and your choice of locations.
Recent Tutoring Session Reviews
"Student in intelligent but very reserved - it's going to be a challenge getting him to engage.  We worked primarily on the CR and Writing section for this first session. He has trouble focusing on the passages, but once prompted to synthesize the information, his scores improve significantly."
"The student and I went over her recent practice exam and worked on an extra credit assignment for her class. She has trouble with reducing fractions, ratios, and word problems. I e-mailed her some assignments to complete for our next session, as she had few materials from class with which we could practice."
"Today, the student and I reviewed some of the questions in her practice test.  We also discussed how to structure the writing sample of the SSAT, and I explained how you would use examples to support your position. In addition, we worked on changing fractions to decimals (and the reverse).  Lastly, we worked on determining what the factors of a given number are."
"We covered surface area, perimeter of irregular objects, and reviewed circle areas and circumferences.  I gave the student homework of 10 problems, and she is going to buy a new spiral for Math and recopy her notes.  We plan to meet 3 times next week to catch her up on the semester."
"This was our first session. We met at the library. She had a quiz tomorrow so we went over the first chapter, and I think she got the majority of it. I feel like if we set a good pace we can probably complete one chapter per session. The next chapter is all about descriptive statistics and some histograms so that'll be more complicated."
"Student 1 was very focused and attentive today. She was very good at repeating vocab, and her pronunciation improved greatly in just a short time. We spent a lot of time on colors and animals. Student 2 continues to do well. We worked quite a bit with seasons and clothing, and again he demonstrated his mastery of animal vocabulary. About halfway through we tried walking in the backyard to cover nature vocabulary. Both showed marked improvement and I look forward to next session."
"The student and I covered types of ANOVA testing and post-hoc significance tests. We went through both case studies step-by-step and I made an outline of the material we discussed for her to refer to when summarizing them."
"The student and I corrected the English section of his practice admissions test and worked through some practice problems for reading comprehension, math, and science to get a sense of where he's currently at. We talked about the importance of using active voice and checking to make sure that singular/plural tense is used consistently. He is strongest in science."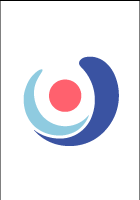 "Topics covered: Practiced essay brainstorming (three topics in five minutes), and best practices for essay structure and length requirements. Continued math practice, focusing on harder questions involving algebraic manipulations. Progress achieved: Improved recognition of "special" triangles, including 30-60-90, 45-45-90, and Pythagorean triples, in the context of problem solving. Can better identify crucial factoring steps and simplifications."
"The student has made very good reading progress; He read two books today! His handwriting has also improved and his spelling from memory has improved. He still needs assistance with organization of homework, however, I look forward to working with him on becoming more pro active in completion of his homework."
"We worked on conic sections. The student has the opportunity to practice graphs of cones and hyperbolas. He scored high at his last test, making noticeable progress that is a result of his focus on learning. The session was good."
"The student and I worked through a verbal practice test. He is improving on constructing a relationship for analogies and is getting more vocabulary words correct. We will continue to work diligently towards his goal of breaching the 90 percentile on his test."
Nearby Cities:
Thousand Oaks French Tutoring
,
Windcrest French Tutoring
,
Hollywood Park French Tutoring
,
Helotes French Tutoring
,
Leon Valley French Tutoring
,
Alamo Heights French Tutoring
,
Kirby French Tutoring
,
Converse French Tutoring
,
Scenic Oaks French Tutoring
,
Universal City French Tutoring
,
Schertz French Tutoring
,
San Antonio French Tutoring
,
Boerne French Tutoring
,
Fair Oaks Ranch French Tutoring
,
Bulverde French Tutoring
Nearby Tutors:
Thousand Oaks French Tutors
,
Windcrest French Tutors
,
Hollywood Park French Tutors
,
Helotes French Tutors
,
Leon Valley French Tutors
,
Alamo Heights French Tutors
,
Kirby French Tutors
,
Converse French Tutors
,
Scenic Oaks French Tutors
,
Universal City French Tutors
,
Schertz French Tutors
,
San Antonio French Tutors
,
Boerne French Tutors
,
Fair Oaks Ranch French Tutors
,
Bulverde French Tutors
Call us today to connect with a top
French tutor in West Lake Hills, TX
(512) 299-3388