We are open Saturday and Sunday!
Call Now to Set Up Tutoring:
(512) 299-3388
Private In-Home and Online Economics Tutoring in West Lake Hills, TX
Receive personally tailored Economics lessons from exceptional tutors in a one-on-one setting. We help you connect with in-home and online tutoring that offers flexible scheduling and your choice of locations.
Recent Tutoring Session Reviews
"We covered a lot of material in a short time, the student showed high mastery of the first two sections of the new chapter.  Some confusion resulted when I tried to teach the entirety of chapter 3, of which his teacher had only covered a third of in class.  There are a lot of new terms to memorize of very similar concepts, which has never been his strong point, however, seeing his recent success I am confident he will be able to master this as well."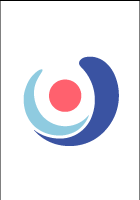 "I worked with the student on her spelling words - singular and plural possessive nouns. The student does fully understand the parts of speech (verbs and nouns).  We also worked on a math page and read her Clementine book.  It's been great to have the student reading a book that is more at her level."
"Today, I met the student for the first time.  We reviewed an ACT exam that she had completed in the ACT prep book. We identified areas of strengths and weaknesses.  We also discussed other review books and resources that we will use to prepare her for the ACT."
"The student and I spent this session going over the second half of Chapter 9 in preparation for his upcoming exam. We started by reviewing how to find the sum of the angle measures of any polygon and practiced finding the measure of interior angles of both irregular and regular polygons. We then reviewed classifications of triangles. We ended the session by reviewing terminology and concepts of circles. The student showed excellent progress, particularly in his understanding of how to find interior angle measures of polygons and angle measures of angles inscribed in circles. He quickly picked up on how to use supplementary angles to determine the measure of angles and arcs."
"I met with the student to do a last preparation for her open book test on Tuesday. We prepared a crib sheet of key derivative formulas for her to refer to during her test including: the power rule, the chain rule, the product rule, the quotient rule, implicit differentiation and the derivatives of all basic trig functions. We also did at least one example of each rule. She seemed very comfortable with the material."
"This was the first lesson with the student and I. We went over some questions from her midterm to address any difficult areas within Economics. We also planned out the rest of our lessons until the end of the semester."
Nearby Cities:
Thousand Oaks Economics Tutoring
,
Windcrest Economics Tutoring
,
Hollywood Park Economics Tutoring
,
Helotes Economics Tutoring
,
Leon Valley Economics Tutoring
,
Alamo Heights Economics Tutoring
,
Kirby Economics Tutoring
,
Converse Economics Tutoring
,
Scenic Oaks Economics Tutoring
,
Universal City Economics Tutoring
,
Schertz Economics Tutoring
,
San Antonio Economics Tutoring
,
Boerne Economics Tutoring
,
Fair Oaks Ranch Economics Tutoring
,
Bulverde Economics Tutoring
Nearby Tutors:
Thousand Oaks Economics Tutors
,
Windcrest Economics Tutors
,
Hollywood Park Economics Tutors
,
Helotes Economics Tutors
,
Leon Valley Economics Tutors
,
Alamo Heights Economics Tutors
,
Kirby Economics Tutors
,
Converse Economics Tutors
,
Scenic Oaks Economics Tutors
,
Universal City Economics Tutors
,
Schertz Economics Tutors
,
San Antonio Economics Tutors
,
Boerne Economics Tutors
,
Fair Oaks Ranch Economics Tutors
,
Bulverde Economics Tutors
Call us today to connect with a top
Economics tutor in West Lake Hills, TX
(512) 299-3388