Call Now to Set Up Tutoring:
(310) 617-6847
Private In-Home and Online Math Tutoring in West Hollywood, CA
Receive personally tailored Math lessons from exceptional tutors in a one-on-one setting. We help you connect with in-home and online tutoring that offers flexible scheduling and your choice of locations.
How can Math tutoring help you?
Math is one of the core subjects of a student's education. It is a subject that cannot be avoided; students will be required to use math throughout their academic careers. Unfortunately, a lot of students struggle with math. Some students need more than an hour in the classroom and some individual review. They need outside, tailored assistance to help them try to overcome their obstacles and get to where they need to be. A personal math tutor could help students do just that. If your child is struggling in their math class, consider connecting them with a personal math tutor who might help them achieve success. Varsity Tutors' skilled educational directors are happy to help students in West Hollywood connect with an experienced math tutor.

Try to help your child work to reach their maximum potential with a professional math tutor in West Hollywood, CA. The entire one-on-one math tutoring experience is completely customizable, potentially ensuring that your child is being taught in the most effective and efficient manner possible. In the classroom, educators aren't able to address every individual need of your child. Students are often afraid of asking questions in class, out of fear of judgement from their peers. These issues aren't a problem in one-on-one math tutoring, where everything is tailored to meet the specific needs of your child.

The Varsity Tutors educational directors can find you an expert math tutor in West Hollywood to try to help your child realize their potential in their class. Regardless of what grade level your child is in, a personal math tutor can be a great resource. Whether your child needs help with specific aspects of their class, or they need a comprehensive review of the subject in its entirety, a personal math tutor will patiently work with them to pursue their goals. They will show your child easy ways to convert measurements, sequence numbers, and make estimations. They can review statistics, percentages, and factoring with your child. If your child is struggling to understand probability, their math tutor will gladly review that topic with them until you are all confident in your child's comprehension.

A personal math tutor in West Hollywood, CA, will be able to cater sessions to your child's preferences in a way that they won't get in a traditional classroom setting. Tutors are available to work with your child in person, at the time and location of your choosing. You can also schedule online, face-to-face tutoring sessions.
Recent Tutoring Session Reviews
"Worked on her review study sheet, tried to cover all the topics we had left chapter 8-10. We weren't able to get to the mathematical application of problems, but we finished the topic sheet with questions."
"With the student, we went over her Algebra II homework which dealt with identifying discriminants and also utilizing the quadratic equation to find solutions. She had little trouble beyond the first few problems identifying the specific values needed; as we went there were only a few errors in simplifying terms too early (or before she could) or misplacing signs. She did excellent and felt much more comfortable with the material."
"The student had taken a midterm in math after our last session and gotten a 57%. Test corrections are due by his next class so we went over everything he got wrong and corrected his mistakes. Most of his mistakes seemed to stem from approaching the problems with the wrong variable in mind or setting up the problem from the wrong end. During our sessions we have gone over all of the concepts that were on the test and he appeared to have an extremely solid grasp of all the concepts and how to set up equations based on word problems."
"The student started a new topic in his Algebra 2 class. He is now covering synthetic and long division of polynomials. He seemed to have a good handle on how to tackle these problems. We spent the first half on new material and then started to review for the final. I gave him problem sets covering absolute value and inequalities (how to solve and graph). We also covered solving for equations using the substitution or elimination method.

Overall, he did pretty well. He said that he got B's on his last 2 exams, so he is showing improvement."
"Today the student had gotten a test back from the last section so we reviewed the test and the problems he got wrong. He did pretty well, although he wasn't thrilled with his grade because he made a few minor errors, but I explained its better that than not understanding the material. We went over a sketching problem where you have to draw a function given information about certain points and derivatives and second derivatives. Next we reviewed new material which included linear approximations using tangent lines and also optimization problems using related rates."
"Worked on online program as brain warm up. Worked on reviewing division rules. Left homework page on determining if numbers were divisible by 2,3,4,5,6,9,10. Test on Friday. We will spend Thursday reviewing."
"In this tutoring session, we went over more of the percentage word problems that included discount, sales tax, and commission. I provided more practice problems in which he was able to do the problems without my help. On the previous tutoring session, he was briefly experiencing confusion over the percentage word problems. His progress has improved over the last session. He understands the steps in doing these percentage word problems. Because of his improvement, I did not see any concerns in this session."
"Today, we covered direct, inverse, and joint variations. The student had homework, so we covered that. He also had a packet with many examples and we went over those and really focused on the ones he was confused on."
"We focused on Terra Nova math today, working through a practice math section together. There were a few topics and small nuances she needed to brush up on, but the majority of the time was spent on basic algebra, solving systems of equations through both addition and substitution, and words problems. I'm actually really impressed with her ability to make sense of the word problems on a logical, intuitive level."
"The student has begun the probability and statistics unit, and so far he has a firm grasp on applying the formulas in exercises. However, he will need to memorize them if they're not provided for quizzes and exams."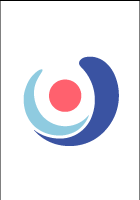 "Today the student and I worked on the applications of linear equations. Previously, we had worked on straight graphing problems with everything defined. Today we worked on word problems that apply these concepts to real-world scenarios. I believe he is doing much better since I began working with him. He is a bright student but needs to pay closer attention to notation. After I corrected this, the problems became much easier for him."
"During this session, the student and I corrected problems she got wrong on her most recent test. For the most part, her errors were the result of arithmetic errors or mistranslation from one step to the next. We introduced a strategy to make her aware of these mistakes. I made a list of categories her errors fell under (misreading the problem, arithmetic, etc.), and I had her tally her mistakes by category. This laid out exactly where she was going wrong, and we will use this tactic from now on. We then worked on her homework, which involved bar and pie graphs."
Nearby Cities:
Malibu Math Tutoring
,
Oxnard Math Tutoring
,
Santa Barbara Math Tutoring
,
Woodland Hills Math Tutoring
,
Santa Clarita Math Tutoring
,
Thousand Oaks Math Tutoring
,
Simi Valley Math Tutoring
,
Ventura Math Tutoring
,
Camarillo Math Tutoring
,
Moorpark Math Tutoring
,
Santa Paula Math Tutoring
,
Agoura Hills Math Tutoring
,
Calabasas Math Tutoring
,
Port Hueneme Math Tutoring
,
Fillmore Math Tutoring
Nearby Tutors:
Malibu Math Tutors
,
Oxnard Math Tutors
,
Santa Barbara Math Tutors
,
Woodland Hills Math Tutors
,
Santa Clarita Math Tutors
,
Thousand Oaks Math Tutors
,
Simi Valley Math Tutors
,
Ventura Math Tutors
,
Camarillo Math Tutors
,
Moorpark Math Tutors
,
Santa Paula Math Tutors
,
Agoura Hills Math Tutors
,
Calabasas Math Tutors
,
Port Hueneme Math Tutors
,
Fillmore Math Tutors
Call us today to connect with a top
Math tutor in West Hollywood, CA
(310) 617-6847