Call Now to Set Up Tutoring:
(310) 617-6847
Private In-Home and Online GRE Tutoring in West Hollywood, CA
Receive personally tailored GRE lessons from exceptional tutors in a one-on-one setting. We help you connect with in-home and online tutoring that offers flexible scheduling and your choice of locations.
How can a tutor assist you in conquering GRE?
Getting into the coveted graduate school of your choice can be made much easier by working with a tutor on improving your GRE score. The GRE, also known as the Graduate Record Examination, contains six sections, allows for three hours and forty-five minutes, and remains valid for five years. It is a challenging standardized test that measures your quantitative, verbal, and writing abilities. The educational directors at Varsity Tutors could help you connect with GRE tutors in West Hollywood. Take advantage of this opportunity to enhance your score on the GRE and move one step forward in your continuing studies.
Varsity Tutors could help you make your GRE study sessions more productive by finding you a tutor in West Hollywood, CA. The tutor could teach you all of the essential exam fundamentals, including reading comprehension, vocabulary usage, and critical reasoning for the verbal section, problem solving and data interpretation for the quantitative section, and issue and argument task writing for the analytical writing section. An expert GRE tutor in West Hollywood could help you develop a study plan to make good use of your time. Along with a GRE tutor, you can develop the most appropriate study plan based on your availability and current level so that you can use your precious time efficiently.
The Varsity Tutors educational directors can find you an expert GRE tutor in West Hollywood, CA, to cater to your specific needs. If you already feel confident on the content of the exam, the tutor can provide tips related to the GRE to give you an edge on your peers. Together, you can work on particular test-taking skills and on specific types of questions that you want to develop your abilities in. On top of exam details, the tutor is also ready to be of service based on your schedule. The tutor can meet you in the daytime or in the evening, and on days of the week that suit you the best. The tutoring sessions can also take place at the site of your choice according to what conveniences you. If you feel most comfortable studying on your computer at home, for example, the tutoring can take place as a face-to-face online session through a live learning platform.
We want you to have not only the highest caliber learning experience, but also one that is advantageous to your potentially busy schedule. Give us a call at Varsity Tutors to get started today.
Recent Tutoring Session Reviews
"Today, the student and I went over some exponents, scientific notation, formulas and basic area problems.  He did very well with the homework I gave him, only missing a few.  He understood every concept very well today, and I was quite impressed with his ability.  We will be taking another practice exam in the next two weeks or so.  "
"Mandarin - I met with the student and his family and got a good idea of what everyone expects from our sessions. With the lesson plans I am designing for the upcoming week I hope that we'll see an improvement in his performance in his Chinese class, especially in regard to his accent and use of grammar patterns."
"Test over area of sectors in a circle, introduction to similar shapes, and area/volume formula review. The student is making great progress. He has memorized all formulas that we have covered so far and did well on his test today."
"The student and I went through the math portion of the ACT. I believe this section is where the student can improve the most because, although he has competent math skills, he sometimes misses key information given in the prompt that leads him into the wrong direction."
"In this session we focused on covering the math section of the assessment, particularly the more difficult geometry and trigonometry topics covered on the test. We went through problems on practice tests 2 and 3 in test-prep guide, focusing on the problems she got wrong while taking the timed practice test."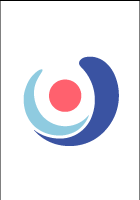 "We covered linear transformation and graphing techniques. The student had a very solid understanding of the fundamentals of the topic and was making progress on the more challenging aspects by the end of the session."
"The student and I went over Chapter 10 and 11 in his text book as well as a study guide. He received a 96% on his most recent test and is feeling good about the class. The topics covered during our sessions were capital asset turnover, return on investment, and other financial ratios. Also, we discussed accounting methods that are related to production, revenue, and reporting."
"We graded the reading passage from the previous session. The student scored a 22. We reviewed English concepts for the first half of the lesson. For the second half of the lesson, we began a lesson on ACT geometry - area, perimeter, circumference, diameter, Pythagorean theorem and shape measurements."
"Today the student and I covered issues related to energy and radioactive decay. I will see him on Saturday at a recruitment event my medical school is hosting for young students traditionally under-represented in medicine."
"We are reviewing areas of Math and vocabulary growth, and today we also covered essays. We went over test questions on which she had problems. She is very focused and that the material is becoming clearer to her."
"We looked at polynomials where we focused on the end behavior of graphs and then we looked to see if given the polynomial would we be able to determine the end behavior. We then went through his review sheet to see if he was having any problems with the questions. If he was we addressed those questions. These questions were based mostly on working with polynomials."
"Yesterday, we went over the theory and practical application of binomial distribution, and Poisson distribution. We also went over a quick review of decimals, fractions, and percentages, which are all necessary for statistics. She is able to grasp the concepts very well when I explain it to her, and is continuing to improve."
Nearby Cities:
Malibu GRE Tutoring
,
Oxnard GRE Tutoring
,
Santa Barbara GRE Tutoring
,
Woodland Hills GRE Tutoring
,
Santa Clarita GRE Tutoring
,
Thousand Oaks GRE Tutoring
,
Simi Valley GRE Tutoring
,
Ventura GRE Tutoring
,
Camarillo GRE Tutoring
,
Moorpark GRE Tutoring
,
Santa Paula GRE Tutoring
,
Agoura Hills GRE Tutoring
,
Calabasas GRE Tutoring
,
Port Hueneme GRE Tutoring
,
Fillmore GRE Tutoring
Nearby Tutors:
Malibu GRE Tutors
,
Oxnard GRE Tutors
,
Santa Barbara GRE Tutors
,
Woodland Hills GRE Tutors
,
Santa Clarita GRE Tutors
,
Thousand Oaks GRE Tutors
,
Simi Valley GRE Tutors
,
Ventura GRE Tutors
,
Camarillo GRE Tutors
,
Moorpark GRE Tutors
,
Santa Paula GRE Tutors
,
Agoura Hills GRE Tutors
,
Calabasas GRE Tutors
,
Port Hueneme GRE Tutors
,
Fillmore GRE Tutors
Call us today to connect with a top
GRE tutor in West Hollywood, CA
(310) 617-6847