Call Now to Set Up Tutoring:
(310) 617-6847
Private In-Home and Online French Tutoring in West Covina, CA
Receive personally tailored French lessons from exceptional tutors in a one-on-one setting. We help you connect with in-home and online tutoring that offers flexible scheduling and your choice of locations.
Recent Tutoring Session Reviews
"The student did really well on factoring once she got the hang of all the shortcuts. She was really good at fractions. With more practice, she will be able to find all the factors quickly without making mistakes."
"The student and I worked exclusively on writing up an essay portion for her project.  The goal was to put the language of the Constitution into an-easy-to-read format for the modern, everyday reader.  She did a very good job simplifying the language of the Constitution as well as my attempts at simplifying.  We made it about half-way through Article One, but we made sure all of the grammar was correct and that the layout of the page was visually pleasing and easy to follow.  It was also very detailed, which should help her get a leg up on studying for her test next week."
"The student and I went over all the components of the test again, went over her strategies for each section, talked about timing, etc.  We reviewed all of her vocabulary.  She thought she didn't know the words, but she pretty much knew all of them.  We read over some "day of the test" tips and talked about what she needed to bring.  She feels ready and has prepared for a long time, so she will do great.  Good luck! It has been a pleasure working with her!"
"The student and I reviewed her homework that covered exponential equations, logarithmic equations, and logarithmic applications (radioactive decay, interest problems, etc.).  We then went over the quiz she took earlier this week over properties of logs and exponential equations."
"The student had math homework tonight. He had 11 worksheets: First, he did the two activities of naming the value of coins and adding up the sum (2 pages with 10 problems each). Next, he did two pages of telling time (clocks which he labeled with their numeral time beneath each one). He did four pages of adding and carrying and subtracting and borrowing. He did one full hour of math. He started Cam Jansen and the Mystery of the Babe Ruth Baseball. He was one very determined, hard worker today."
"The student and I reviewed exponents, radicals, sequences, and systems of equations. We also went over functions, factoring quadratic equations, and averages. We need to put a little more work into averages next week."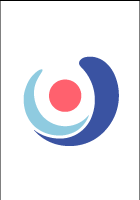 "Reviewed the homework problems that were assigned after our last session. Began the subsequent units, which focused on the product and quotient rules. Also, started to do some word problems which involved derivation of geometric formulas and higher order differentials (second, third). He has a general grasp of all the concepts, but will need to work through several more practice problems to fully understand the ideas."
"review of long division and multiplication using partial products and partial quotients. Worked on visualizing ten racks, using the tablet and an app I found, then connecting those pairs of ten to solving simple addition/subtraction problems. We began some play/practice with fractions as this is her new unit at school"
"The student's writing score improved 150 points after our previous session, and her reading score improved by 100 points after the same session. She told me which strategies were working for her and which were not, and together we looked at what kinds of problems she was still having difficulty with. I saw that she had gotten a lot of the fill-in vocabulary questions incorrect, so we went over a strategy to do them. She practiced this strategy extensively during our session and I assigned lots of these types of problems for homework because I calculated that if she had gotten all of the vocabulary questions that she got incorrect on the practice test correct, she would have had a 680 in reading. We wrapped up by reviewing some of the strategies we had discussed in the previous session and by talking about her testing options moving forward."
"Solving quadratic equations using the quadratic formula. Imaginary numbers and correcting fractional expressions, inverse multiplicity. Started graphic quadratic parabolas using -b/2a and easy points as well as x-intercepts."
"Yesterday we went over the values of trigonometric functions and reviewed the unit circle. The student seems to understand this material better so hopefully she will do better with this unit. I showed her a trick for finding the values of large angles. We should be going over physics next session."
"Had our first session with real Latin prose. The student struggled a bit initially with the adjustment to "real" Latin grammar, but did very well towards the end of the passage."
Nearby Cities:
Malibu French Tutoring
,
Pacific Palisades French Tutoring
,
Oxnard French Tutoring
,
Woodland Hills French Tutoring
,
Santa Clarita French Tutoring
,
Thousand Oaks French Tutoring
,
Simi Valley French Tutoring
,
Ventura French Tutoring
,
Camarillo French Tutoring
,
Moorpark French Tutoring
,
Santa Paula French Tutoring
,
Agoura Hills French Tutoring
,
Calabasas French Tutoring
,
Port Hueneme French Tutoring
,
Fillmore French Tutoring
Nearby Tutors:
Malibu French Tutors
,
Pacific Palisades French Tutors
,
Oxnard French Tutors
,
Woodland Hills French Tutors
,
Santa Clarita French Tutors
,
Thousand Oaks French Tutors
,
Simi Valley French Tutors
,
Ventura French Tutors
,
Camarillo French Tutors
,
Moorpark French Tutors
,
Santa Paula French Tutors
,
Agoura Hills French Tutors
,
Calabasas French Tutors
,
Port Hueneme French Tutors
,
Fillmore French Tutors
Call us today to connect with a top
French tutor in West Covina, CA
(310) 617-6847