Call Now to Set Up Tutoring:
(832) 748-1733
Private In-Home and Online Math Tutoring in West Columbia, TX
Receive personally tailored Math lessons from exceptional tutors in a one-on-one setting. We help you connect with in-home and online tutoring that offers flexible scheduling and your choice of locations.
Recent Tutoring Session Reviews
"During this tutoring session, we reviewed multiplication facts of fives and fours. We also ordered numbers 4-6 digit numbers from least to greatest, rounded the numbers to the nearest tens/hundreds/thousands, and multi-digit addition and subtraction. We also had a mini-lesson on interpreting factors. The student was engaged in the lesson and enjoyed the ability to have hands-on activities. Although she improved on her multiplication facts, she still has difficulty with subtraction (borrowing) and adding (carrying). I did introduce a strategy for rounding and added it to her math interactive notebook. I also left homework for her as well. She is becoming more confident with multiplication."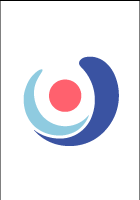 "During today's lesson, the student and I focused on properties and identities of rational numbers. Having just scored a 96% on his last math test, I knew he would only need a light review of these concepts that he is familiar with but without knowing their exact names and definitions. We went through the multiplicative, commutative, and associative properties to define and practice these concepts and then moved onto the multiplicative identity and additive identities. He demonstrated very strong capability of these concepts and performed well on the online worksheet. I will gather future materials for him based on his Algebra teacher's lesson plan for next week."
"During today's session we covered division and various methods to compute a quotient. Some methods that the student learned and used included long division, the distributive property to break a large number into two smaller numbers, block models and mental math/estimating. We also worked through several division word problems. She showed a strong understanding for division and the ability to recognize the relationship between division and multiplication. I provided her with a handout of several division facts as well as a long division problem set to complete over the weekend."
"During today's session, adding and subtracting integers were reviewed. The student scored a 13/20 on the exercises from the study guide. She struggled less with the signs than in previous sessions, so she is making good progress. She displayed a positive attitude about reviewing today's concepts."
"During today's session, I introduced the student to the rational root theorem. I modeled and explained how to use the theorem to find all possible roots of a polynomial equation. While finding actual roots for polynomial equations, we also reviewed synthetic division to help factor the equation completely. We revisited complex conjugates and used them to find additional roots for polynomial equations and also to write equations based on the given roots. We also reviewed writing a linear equation when given the x and y intercepts. Next, we revisited finding the vertex, axis of symmetry, domain, and range of the graph of a parabola. Lastly, we looked at how to use parallel lines and the property for consecutive interior angles to find missing angles."
"During today's session, the student and I continued to review key concepts from his algebra course in preparation for his final exam. His algebra knowledge will transfer directly to his ACT math section."
Nearby Cities:
Pearland Math Tutoring
,
League City Math Tutoring
,
Texas City Math Tutoring
,
Friendswood Math Tutoring
,
Rosenberg Math Tutoring
,
Alvin Math Tutoring
,
Angleton Math Tutoring
,
Dickinson Math Tutoring
,
La Marque Math Tutoring
,
Richmond Math Tutoring
,
Seabrook Math Tutoring
,
Webster Math Tutoring
,
Santa Fe Math Tutoring
,
Hitchcock Math Tutoring
,
Manvel Math Tutoring
Nearby Tutors:
Pearland Math Tutors
,
League City Math Tutors
,
Texas City Math Tutors
,
Friendswood Math Tutors
,
Rosenberg Math Tutors
,
Alvin Math Tutors
,
Angleton Math Tutors
,
Dickinson Math Tutors
,
La Marque Math Tutors
,
Richmond Math Tutors
,
Seabrook Math Tutors
,
Webster Math Tutors
,
Santa Fe Math Tutors
,
Hitchcock Math Tutors
,
Manvel Math Tutors
Call us today to connect with a top
Math tutor in West Columbia, TX
(832) 748-1733