We are open Saturday and Sunday!
Call Now to Set Up Tutoring:
(937) 203-2285
Private In-Home and Online Chemistry Tutoring in West Carrollton, OH
Receive personally tailored Chemistry lessons from exceptional tutors in a one-on-one setting. We help you connect with in-home and online tutoring that offers flexible scheduling and your choice of locations.
How can a Chemistry tutor help you?
Chemistry is the study of matter and its properties. Oftentimes, high school students will choose to take a chemistry class to fulfill their science general education requirements for graduation. College students who have to take a basic science course or who wish to pursue a degree in chemical engineering, medicine, or industrial management will find themselves taking chemistry as well. If you are taking a chemistry course, and you are lost among key terms such as molecular structure, chemical bonds, and compounds, then consider working with a personal tutor to try to help you stay organized and on top of your studies. Find chemistry tutors in West Carrollton, OH, by calling the Varsity Tutors educational directors today.
Varsity Tutors' educational directors are experienced at helping students in West Carrollton find independent chemistry tutors. Your personal tutor will be able to meet with you, evaluate your individual learning style, and plan lessons that meet your academic needs. Unlike in the classroom setting, lessons can take place in a distraction-free environment of your choosing where you are able to focus on the specific areas you are struggling with. Sessions can take place in relaxed environments such as the comfort of your own home. If you prefer, more public meeting locations can be arranged such as your school's study hall, the Dayton Metro Library, or even a local coffee house or cafe. If meeting in person is not an option, then consider working with your tutor through our face-to-face online learning platform. No matter where you choose to meet, Varsity Tutors' educational directors can help you connect with a professional chemistry tutor in West Carrollton, OH.
Having a personal tutor work with you one-on-one will allow you a great deal of flexibility. Your tutor could help you sort through the differences between Raoult's Law and Hess's Law. You could be free to ask as many questions as necessary until you feel completely ready to move on to new material. You are able to choose just how often you wish for sessions to take place. Perhaps meeting just once a week is all the help that you will need to keep up with your assignments. Maybe you just need additional help while reviewing for your exams. Whatever your specific needs are, your tutor could help you pursue success. Contact Varsity Tutors for assistance in connecting with chemistry tutors near West Carrollton.
Recent Tutoring Session Reviews
"We reviewed some of the student's material covering moles and molar problems. We also did various problems with chemical reactions and percent yield. We focused on his problem-solving skills and the organization of his interpretation of chemical problems."
"Today, we started getting the student ready for his upcoming test and reviewed material on double displacement reactions he had missed. We went over his worksheets and utilized his solubility rules to help determine the elemental states and identify reaction types. We also worked on categorizing the reactions as cationic or anionic replacements, and I introduced stoichiometry, since that will be the next section they are starting. We also went over combustion and decomposition reactions."
"The student and I went over her thermochemistry quiz. When given the equation, as well as a bit of guidance, she did fine and got the correct answer."
"We covered a variety of concepts by going through the student's notes, including gases, intermolecular and intramolecular forces, and phase changes. She struggles most with the broad coverage of topics displayed. Once everything was isolated and broken down, she did not struggle as much. Her attitude was overall very positive, and she seemed to gain confidence gradually throughout the session. I helped her with memorization strategies, such as using metaphors to remember certain concepts. I left her with possible references and extra practice to do on the topics covered."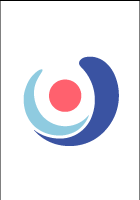 "Today the student went through and finished her lab report for a substitution reaction she did in class the other day. We then reviewed balancing stoichiometric equations, working through a few practice problems."
"In today's session, we went over a problem about titration and a problem about equilibrium."
Nearby Cities:
Columbus Chemistry Tutoring
,
Cincinnati Chemistry Tutoring
,
Dayton Chemistry Tutoring
,
Fishers Chemistry Tutoring
,
Greenwood Chemistry Tutoring
,
Lawrence Chemistry Tutoring
,
Fairfield Chemistry Tutoring
,
Dublin Chemistry Tutoring
,
Westerville Chemistry Tutoring
,
Gahanna Chemistry Tutoring
,
Mason Chemistry Tutoring
,
Greenfield Chemistry Tutoring
,
Beech Grove Chemistry Tutoring
,
Powell Chemistry Tutoring
,
Loveland Chemistry Tutoring
Nearby Tutors:
Columbus Chemistry Tutors
,
Cincinnati Chemistry Tutors
,
Dayton Chemistry Tutors
,
Fishers Chemistry Tutors
,
Greenwood Chemistry Tutors
,
Lawrence Chemistry Tutors
,
Fairfield Chemistry Tutors
,
Dublin Chemistry Tutors
,
Westerville Chemistry Tutors
,
Gahanna Chemistry Tutors
,
Mason Chemistry Tutors
,
Greenfield Chemistry Tutors
,
Beech Grove Chemistry Tutors
,
Powell Chemistry Tutors
,
Loveland Chemistry Tutors
Call us today to connect with a top
Chemistry tutor in West Carrollton, OH
(937) 203-2285