We are open Saturday and Sunday!
Call Now to Set Up Tutoring:
(937) 203-2285
Private In-Home and Online Math Tutoring in West Alexandria, OH
Receive personally tailored Math lessons from exceptional tutors in a one-on-one setting. We help you connect with in-home and online tutoring that offers flexible scheduling and your choice of locations.
Recent Tutoring Session Reviews
"The student and I worked through worksheets involving arithmetic of complex numbers and simplifying radical expressions. We also reviewed some material that is likely to appear on her re-test scheduled for tomorrow. This material was mostly over factoring quadratics and cubics."
"The student and I worked together today on solving more equations. Again, I believe that he is doing very well with equations so far and that progress was furthered today. He worked through a worksheet quickly, checking and justifying each of his answers. He needed very little guidance from me during this time. Afterward, we worked on some similar equations online, and he was able to very easily solve the majority of the equations quickly."
"The student applied what we went over last time on absolute value. We went over some of the details she was stuck on a little more thoroughly this time. We went over word problems and identifying relationships and operations to create an equation. We also reviewed the terms additive identity, multiplicative identity, additive inverse, multiplicative inverse, property of additive equality, and property of multiplicative equality. It seemed like the student had a deeper understanding of these concepts today and could better apply them to her problems. For next time, she will begin making flashcards from the index I provided her and will complete a pre-algebra assessment so that I can better determine the areas she still needs to work on."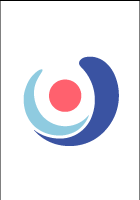 "The student asked that we work together on related rates questions he was struggling with. We did 6 problems. I also taught him how to take screenshots so he can see the process in each question after the session is over."
"The student brought the wrong folder today, so we were unable to review the state test or her most recent assignments. So, I did a review of complex numbers, prime factorization, exponents, radicals, factoring, and using the quadratic formula. I also showed her how to divide polynomials, which she will need for the current unit. She really needs to work on some simple skills, such as adding and subtracting signed numbers."
"The student came prepared to work. He has a test after break, and we have started preparing for this now. We went over polynomial factoring again. He is really improving at factoring of polynomials. He actually raised his score on a test he retook recently. We then started to discuss the graphing of complicated polynomials from a table. We plugged in x-values to find the y-values. We then plotted these points on a graph. We found that he struggles with graphing, so we went back and discussed the principles of graphing. He had an "a-ha" moment while graphing and he has really improved there. We then discussed extrema, intervals of increase/decrease, range, and domain."
Nearby Cities:
Columbus Math Tutoring
,
Cincinnati Math Tutoring
,
Dayton Math Tutoring
,
Fishers Math Tutoring
,
Lawrence Math Tutoring
,
Fairfield Math Tutoring
,
Dublin Math Tutoring
,
Westerville Math Tutoring
,
Gahanna Math Tutoring
,
Mason Math Tutoring
,
Greenfield Math Tutoring
,
Powell Math Tutoring
,
Loveland Math Tutoring
,
Reading Math Tutoring
,
New Albany Math Tutoring
Nearby Tutors:
Columbus Math Tutors
,
Cincinnati Math Tutors
,
Dayton Math Tutors
,
Fishers Math Tutors
,
Lawrence Math Tutors
,
Fairfield Math Tutors
,
Dublin Math Tutors
,
Westerville Math Tutors
,
Gahanna Math Tutors
,
Mason Math Tutors
,
Greenfield Math Tutors
,
Powell Math Tutors
,
Loveland Math Tutors
,
Reading Math Tutors
,
New Albany Math Tutors
Call us today to connect with a top
Math tutor in West Alexandria, OH
(937) 203-2285