Call Now to Set Up Tutoring:
(617) 947-9800
Private In-Home and Online Finance Tutoring in Wellesley, MA
Receive personally tailored Finance lessons from exceptional tutors in a one-on-one setting. We help you connect with in-home and online tutoring that offers flexible scheduling and your choice of locations.
How can a Finance tutor help you?
For help connecting with finance tutors in Wellesley contact the educational directors at Varsity Tutors today. The personalized attention you get from a skilled finance tutor might make all the difference when it comes to understanding concepts and acing your course. The tutor starts by assessing your current finance knowledge and looking for any specific trouble spots or gaps in knowledge. After that, the tutor creates a customized study plan based on your current needs and your learning style. At your tutoring sessions, you get feedback right away, so you know what you're doing right and what needs more work.
Finance is a growing field, so doing extra work for your finance courses can put you on a track to a lucrative financial analyst, accountant, or financial planner career. Even if you don't plan on pursuing any of those career paths, knowledge of financial concepts makes you a more valuable employee in almost any field. If you plan on pursuing the American Dream of having your own business, you'll find that knowing about using credit, protecting and insuring, and saving money, are all vital in your business endeavors. Many of these concepts can be challenging to grasp, especially without someone to go over them with you. We can find you an expert finance tutor in Wellesley, MA, who could help you rise to the top of the class.
For help understanding your finance course in Wellesley, MA, contact Varsity Tutors. We make sure the experience is as convenient as possible, so you don't have to rearrange your schedule or your normal routine to see your tutor. A tutor can meet you at that cafe you visit every day, in the library at Wellesley College, in Warren Park on a sunny day, or, of course, at your home. If you prefer to do everything online, take advantage of the Varsity Tutors live learning platform, where you're able to set up face-to-face online tutoring sessions.
Put in time with an experienced finance tutor now to build a solid foundation of financial skills that you can use throughout your educational and employment careers. An experienced finance tutor in Wellesley can focus only on those issues that you are struggling with to make your study sessions as efficient as possible. This personalized approach allows you to learn concepts more quickly than the standard classroom approach, and the attention you get from a tutor is a great form of motivation. Call Varsity Tutors today to step up your financial education.
Recent Tutoring Session Reviews
"The student did really well working on fractions today. She still has some problems with finding factors, which will only take more practice. Also had some problems telling the difference between multiples and factors."
"The student and I started with the rest of the reading section.  He worked on a passage on his own.  He does not struggle to read but needs to focus on the passage and find the answer through finding context.  We moved onto the vocabulary section of the passage, and he didn't know most of those words, so we wrote them onto flashcards and reviewed each word a couple times.  He had also started making flashcards for some of the vocabulary suggested in his practice book, so we reviewed those words as well, which he hasn't studied very in depth yet.  We ended the session looking at the grammar portion of the test, focusing on rules which he missed, including apostrophes and forms of its."
"During our session, the student and I discussed lab techniques and their utility for scientists and society at large. He will have to do substantial memorization of names and terms on his own when not with a tutor. We discussed exams and attempted to get him prepared not only for the material but also for what to expect on test day. We will meet again Friday next week for a longer session."
"The student and I reviewed for her Chemistry final by going over dimensional analysis problems, kinetics problems, and equilibrium problems. We spent a lot of time discussing Le Chatelier's principle as it applies to temperature, pressure, and volume."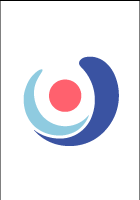 "This was our last session before the student takes her SAT. We went over math problems and reviewed what we've covered so far. We also reviewed some basic test taking strategies for Saturday."
"The student has an exam tomorrow, so we spent the session reviewing and working practice problems to prepare. We spent the majority of the time on interest rate forwards and hedging using forwards. She did an excellent job asking questions to further understand the problems and seemed to grasp the material very easily when we walked through an example."
Nearby Cities:
Westminster Finance Tutoring
,
Portland Finance Tutoring
,
Worcester Finance Tutoring
,
Hartford Finance Tutoring
,
New Britain Finance Tutoring
,
Bristol Finance Tutoring
,
Meriden Finance Tutoring
,
Middletown Finance Tutoring
,
Leominster Finance Tutoring
,
Fitchburg Finance Tutoring
,
Norwich Finance Tutoring
,
Torrington Finance Tutoring
,
New London Finance Tutoring
,
Groton Finance Tutoring
,
Oregon Finance Tutoring
Nearby Tutors:
Westminster Finance Tutors
,
Portland Finance Tutors
,
Worcester Finance Tutors
,
Hartford Finance Tutors
,
New Britain Finance Tutors
,
Bristol Finance Tutors
,
Meriden Finance Tutors
,
Middletown Finance Tutors
,
Leominster Finance Tutors
,
Fitchburg Finance Tutors
,
Norwich Finance Tutors
,
Torrington Finance Tutors
,
New London Finance Tutors
,
Groton Finance Tutors
,
Oregon Finance Tutors
Call us today to connect with a top
Finance tutor in Wellesley, MA
(617) 947-9800