Call Now to Set Up Tutoring:
(847) 840-2442
Private In-Home and Online GMAT Tutoring in Waukegan, IL
Receive personally tailored GMAT lessons from exceptional tutors in a one-on-one setting. We help you connect with in-home and online tutoring that offers flexible scheduling and your choice of locations.
Recent Tutoring Session Reviews
"We covered completing the square, factoring with leading coefficients, and reviewing things covered yesterday. He was open to learning and was receptive to getting the concepts. I left him a link for completing the square, which we will review in the next session."
"On Monday, the student and I reviewed the practice test he did for homework. We covered the entire English section and most of the Math section. We continued discussing strategy and I reminded the student to guess on answers if he runs out of time, for you are not penalized for an incorrect answer. Together, we are going to discover and review more strategies and ways he can save and manage his time wisely. I left him with another practice test, which he is to completely do, and an extra Math section. He seemed to struggle on math, so I believe the more practice the better he will get with the skills and the time management."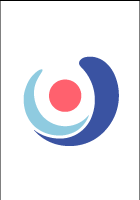 "The student and I covered standard operations in both decimals and fractions, as well as area and perimeter, word problems, and conversions. She had a more difficult time remembering fraction division than any other topic, but we practiced that more than the other topics and she appeared to grasp the concept. She is going to continue practicing a bit this weekend before going back to school next week. I was also very impressed when I gave er a trick question and she was able to devise her own method for finding a solution!"
"The student and I worked on math and reading today. We looked at slope formula, geometric shapes, line segments, and word problems. His homework is to continue taking practice tests on these subjects online. We also worked on reading. We analyzed main ideas, inference, and specific detail questions. I would like him to continue taking practice tests in these areas as well."
"Today, we covered one of the practice tests that I sent the student that was based on a subject that she frequently struggled with. On the quiz we looked at, she only missed level 5 questions, which is great! Then, we looked at some of her calculus homework that covered limits."
"We worked on biology passages (biochemistry really). Topics included recognizing amino acid structures and properties of amino acids, recognizing likely charges of amino acids at a ph of 7, stereochemistry of SN2 reactions, recognizing the factor of 1000 difference in ph scale from ph of 7 to 4, etc."
Nearby Cities:
Evanston GMAT Tutoring
,
Skokie GMAT Tutoring
,
Oak Park GMAT Tutoring
,
Downers Grove GMAT Tutoring
,
Highland Park GMAT Tutoring
,
Des Plaines GMAT Tutoring
,
Glencoe GMAT Tutoring
,
Naperville GMAT Tutoring
,
Oak Lawn GMAT Tutoring
,
Elmhurst GMAT Tutoring
,
Lombard GMAT Tutoring
,
Schaumburg GMAT Tutoring
,
Lake Forest GMAT Tutoring
,
Buffalo Grove GMAT Tutoring
,
Wheaton GMAT Tutoring
Nearby Tutors:
Evanston GMAT Tutors
,
Skokie GMAT Tutors
,
Oak Park GMAT Tutors
,
Downers Grove GMAT Tutors
,
Highland Park GMAT Tutors
,
Des Plaines GMAT Tutors
,
Glencoe GMAT Tutors
,
Naperville GMAT Tutors
,
Oak Lawn GMAT Tutors
,
Elmhurst GMAT Tutors
,
Lombard GMAT Tutors
,
Schaumburg GMAT Tutors
,
Lake Forest GMAT Tutors
,
Buffalo Grove GMAT Tutors
,
Wheaton GMAT Tutors
Call us today to connect with a top
GMAT tutor in Waukegan, IL
(847) 840-2442