Call Now to Set Up Tutoring:
(518) 300-4098
Private In-Home and Online Geometry Tutoring in Waterford, NY
Receive personally tailored Geometry lessons from exceptional tutors in a one-on-one setting. We help you connect with in-home and online tutoring that offers flexible scheduling and your choice of locations.
Recent Tutoring Session Reviews
"The student and I covered congruent triangles, algebra, how to approach word problems, and practice problems for these topics. She was on course and able to work on practice problems successfully. I gave her suggestions, and showed her how to approach those problems to solve them.

She got 92/100 on her last test. This showed great improvement from before we started tutoring."
"The student and I covered dilations and triangular proofs. Given a point of dilation, a scale factor, and a preimage, she was asked to find the resulting image. She completed a double-sided worksheet before our session. She became confused on problems involving negative or fractional scale factors. I showed her how the assignment directly related to mirror images in science. Then, I showed her a method by drawing "focus" lines and using distances to map the final image. This method made the solutions more obvious for her. In addition, we proved triangular congruence by SSS, AAA, SAS, AAS, etc. She has become much more comfortable with these types of proofs."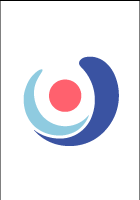 "The student and I covered geometry sections 10.1 and 10.2 with practice problems, explaining how to approach problems, study techniques, and format key ideas. We made a study and communication plan moving forward. The session went very well, and she gained a lot of progress from the session. I assigned homework for her to complete for next our session."
"The student and I covered logic, proofs, and transverse lines. She needed help with proofs before studying, so we got some good work in on that, and she should be ready to go. She has her review to study, and I'm sure she will do great."
"The student and I covered quadrilaterals and the characteristics of parallelograms, rectangles, squares, and rhombuses. She had a good understanding when it came to distinguishing between the shapes; she needed more guidance when it came to using the Pythagorean theorem and angle or side length congruence to solve for unknown measurements. With practice, she understood how to approach the problems and had no trouble solving them."
"The student and I covered ratios of areas and perimeters of similar shapes. He has a solid grasp of the idea that perimeter increases linearly with the growth factor, while area increases quadratically. We worked on several proofs afterwards, a circular sector problem, a question regarding finding a point that would divide a line segment into segments with the desired ratio, and applications of sine, cosine, and tangent. I assigned him three problems from a released state assessment, which were two proof questions and a right triangle composition problem."
Nearby Cities:
Albany Geometry Tutoring
,
Troy Geometry Tutoring
,
Schenectady Geometry Tutoring
,
Torrington Geometry Tutoring
,
Westminster Geometry Tutoring
,
Danbury Geometry Tutoring
,
Bristol Geometry Tutoring
,
Connecticut Geometry Tutoring
,
Hartford Geometry Tutoring
,
Waterbury Geometry Tutoring
,
New Britain Geometry Tutoring
,
Meriden Geometry Tutoring
,
Portland Geometry Tutoring
,
Middletown Geometry Tutoring
,
Shelton Geometry Tutoring
Nearby Tutors:
Westminster Geometry Tutors
,
Connecticut Geometry Tutors
,
Portland Geometry Tutors
,
Hartford Geometry Tutors
,
Waterbury Geometry Tutors
,
Albany Geometry Tutors
,
Danbury Geometry Tutors
,
New Britain Geometry Tutors
,
Schenectady Geometry Tutors
,
Bristol Geometry Tutors
,
Meriden Geometry Tutors
,
Middletown Geometry Tutors
,
Troy Geometry Tutors
,
Shelton Geometry Tutors
,
Torrington Geometry Tutors
Call us today to connect with a top
Geometry tutor in Waterford, NY
(518) 300-4098