Call Now to Set Up Tutoring:
(214) 206-7940
Private In-Home and Online Accounting Tutoring in Watauga, TX
Receive personally tailored Accounting lessons from exceptional tutors in a one-on-one setting. We help you connect with in-home and online tutoring that offers flexible scheduling and your choice of locations.
Recent Tutoring Session Reviews
"We studied geography and history.  The student is becoming more interested in the world and how it has evolved geographically into what it is today.  We also studied science and discussed weather around the globe.  She is really blossoming into a wonderful young lady."
"The student and I met today to work through more practice problems for the AP Calculus Exam. We first went through a review of the material on the exam and tested her memory of important concepts/formulas. Her memory is excellent! We then worked through some difficult questions from past AP exams as well as common open ended questions. I gave her lots of practice problems to work through. We will meet on Monday to answer any last minute questions she may have. I am very excited about her performance. We will make the most of what time we have left to perfect her skills."
"We worked on physics notes and understanding concepts.  The student  has an opportunity to redo all of her work and has 14 chapters of notes she most complete (two sets).  I believe upon completing these note sets she will do well on the final and probably pass the class with a B.  Her attitude and outlook has improved greatly.  I believe she is doing great compared to just three weeks ago."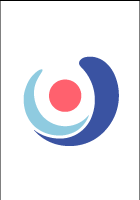 "Primarily we went over the logic of recursive programming, and worked through some exercises to check that he understood the material.  It's a difficult concept, and I recommended he work through some more exercises on his own, and to email me during the week if he comes across a question that really gives him trouble.  He had some confusion over the declaring of arrays which I covered briefly near the end, but should follow up on later.  I suggested we meet again next week."
"The student worked to complete his packet, and I checked it.  We reviewed more of the grammar that accompanies possessive pronouns and vocabulary.  The student has a quiz Wednesday, so I helped prepare him for it."
"1. Discussed prioritization of school assignments with student, 2. Assisted him in compiling and defining terms for a geometry assignment, 3. Reviewed vertical, complementary and supplementary angles with him and assigned him a couple of problems for extended practice, 4. Reviewed some information and principles of the organization of the Periodic Table of Elements as a means of my helping him better manage the work associated with an earth science assignment. Finally, helped him develop a scheme for organizing the information presented on the Periodic Table. Overall, he seemed sure of his ability to successfully complete his school projects and assigned geometry problems."
"Focused almost entirely on Lewis structures and predicting molecular bond structures.  I gave her various molecules and had her write the molecular structure using Lewis structures as a guide.  She seemed to be understanding it better as we went along."
"The student and I focused on the reduction and oxidation of doubles in a carbon chain as well as the stereo and regiochemistry that occurs in each reaction involving alkenes. At the end of the session, he knew which reactions did not follow Markovnikov's rule, and which face of a molecule any atoms or molecules would be added to in each reaction, if any."
"Today we mostly concentrated on changing mixed numbers to improper fractions and multiplying fractions. I also gave her little two-minute quizzes to test her multiplication skills and speed. I will most likely keep doing the minute quizzes so that she can maintain both speed and accuracy when she is learning and working new problems. When we finished with that, I taught her how to divide fractions and we worked on multiplying and dividing fractions."
"The session with the student went pretty well today. We spent most of the time working on scale factors and proportions. He has a tough time visualizing proportions in his head. I encouraged him to draw out pictures and label them so he can be more organized. He does very well with proportions when he draws them out and label the units. He solved the examples I drew out with no problem. Tomorrow I will prepare some word problems and see how he does. If he mixes up the proportions I will continue to encourage him to draw models again. Otherwise, his math was very good and was able to solve most of the drawn out examples in his head.  "
"Introduced to Student A and Student B and discussed their workbooks and school. Student A completed several pages in his math workbook. We talked about his favorite things, drew pictures about them, then wrote sentences about the pictures. Student B completed two pages in her verbal workbook before discussing some math concepts that she is struggling with (subtracting double digits, estimation)."
"Today we finished up the assignment we began working on last week, with a focus on representing points within a feasible region as convex combinations of extreme points, as well as putting linear programs in standard form, and removing free variables and constraints using substitution. Her understanding definitely seems to be improving, but the math is rather work-intensive so it's difficult to cover many topics during one session."
Nearby Cities:
Fort Worth Accounting Tutoring
,
North Richland Hills Accounting Tutoring
,
Haltom City Accounting Tutoring
,
Keller Accounting Tutoring
,
Hurst Accounting Tutoring
,
Burleson Accounting Tutoring
,
Cleburne Accounting Tutoring
,
Colleyville Accounting Tutoring
,
Benbrook Accounting Tutoring
,
Saginaw Accounting Tutoring
,
Mineral Wells Accounting Tutoring
,
White Settlement Accounting Tutoring
,
Forest Hill Accounting Tutoring
,
Crowley Accounting Tutoring
,
Azle Accounting Tutoring
Nearby Tutors:
Fort Worth Accounting Tutors
,
North Richland Hills Accounting Tutors
,
Haltom City Accounting Tutors
,
Keller Accounting Tutors
,
Hurst Accounting Tutors
,
Burleson Accounting Tutors
,
Cleburne Accounting Tutors
,
Colleyville Accounting Tutors
,
Benbrook Accounting Tutors
,
Saginaw Accounting Tutors
,
Mineral Wells Accounting Tutors
,
White Settlement Accounting Tutors
,
Forest Hill Accounting Tutors
,
Crowley Accounting Tutors
,
Azle Accounting Tutors
Call us today to connect with a top
Accounting tutor in Watauga, TX
(214) 206-7940