Call Now to Set Up Tutoring:
(202) 779-1569
Private In-Home and Online Writing Tutoring in Washington DC
Receive personally tailored Writing lessons from exceptional tutors in a one-on-one setting. We help you connect with in-home and online tutoring that offers flexible scheduling and your choice of locations.
How can a tutor assist you in conquering Writing?
Does your child struggle with their writing assignments? Do they have a hard time constructing sentences correctly, placing verbs and nouns, or using adverbs and adjectives? If so, there may be a great supplemental resource to help your child receive custom assistance with their writing. Washington, D.C., writing tutors can work through practice prompts, grammar worksheets, and essays with your student. Varsity Tutors can help connect your student with a professional writing tutor.

It is understandable for some students to find writing proficiently to be a challenge. Your child's tutor can help them with certain aspects of writing they may struggle with, such as learning how to write persuasively, informatively, and expositorily. If your student has problems beginning their writing, their personal tutor can also show them how to prepare to write an essay by first creating an outline. Their tutor can be with them every step of the way, guiding them through composition issues, audience defining, and various genres of writing. The tutor can also work at your child's personal pace, which gives them the ability to ask questions and take their time to apply the concepts they may have just learned. Writing tutors in Washington, D.C., can help your child with any writing issues they may have.

Your student's tutor can also structure their lessons to teach to their specific learning style. They can observe how your child absorbs information best, whether it is by visual, auditory, or hands-on methods. The tutor can then bring materials to the sessions to teach in the manner that complements the way your child learns. They can also plan lessons based on your child's interests and then relate them back to the material they are learning. If your student finds writing assignments boring, it may be because the topics of the writing prompts are not interesting to them. Their tutor can provide writing prompts that they can relate to. If they love riding their bike, their tutor could ask them to write a story about their dream bike. After this piece of writing is completed, the tutor can go over it with them to help them identify grammar, spelling, and structure mistakes. Washington, D.C., writing tutoring may be a big assistance to your child by helping them learn to enjoy writing.

You can plan your child's sessions to take place online or in person at a time and location that works best with your schedule. Your child may also choose to use Varsity Tutors' live learning platform for online sessions. Whatever the method, writing tutoring in Washington, D.C., can encourage your child in their writing efforts and help them hone their skills.
Recent Tutoring Session Reviews
"The student and I compiled a list of notes and observations we made while reading THE BLUEST EYE. We talked about the ideas and images from this list that most interested the student and then made connections between some of these elements to formulate a tentative inquiry for her Extended Essay. We finally culled the list into an informal EE outline."
"For our first session the student and I worked on her 11 sentence paper that is due tomorrow. She said that she is a strong writer (which she is) but that she is having trouble with writing to what the teacher wants."
"Over the last two weeks, the student and I had been working on ways in which she could improve some of her papers from last year, if she were to rewrite them. Today, we looked at working on an argument from scratch: I brought three poems about artistic imagination, and the student and I worked through how we would prepare to write a paper about them. The student has a good grasp of the project in outlining a paper, and is working on keeping all the different parts of an outline for a paper as sharp and specific as possible."
"The student and I reviewed his outline from last week. He then wrote an essay. After reviewing the essay, we discussed the need for elaboration of examples. The student has organization and transition sentences in his essays; however, he tends to write very short, dry paragraphs. When brainstorming he had really interesting things to say, but they did not make it into the essay. We went back to the outline and expanded the talking points."
"The student's focus in school is on descriptive writing. We went through an assignment from his writing teacher by reviewing the rubric and doing intensive revision work. He is showing a lot of growth in being able to show and not tell, and in describing things in short, powerful pieces.

He is making progress on his personal statement, condensing drafts and using more-powerful writing. We continued to revise and edit the drafts as we looked toward the December/January admissions season.

Finally, he will be working on timed writing outside of our sessions. One thing he needs to work on in this area (and which connects to his drafting for longer pieces) is not self-editing during the initial writing phase. He especially needs to start differentiating between telling completely factual accounts and telling interesting and compelling stories."
"The student is retaking a class, and the goal is to revise her previous submissions so she can better meet the requirements for the course. Today I helped her revise one of her previous assignments."
"During this session I worked with the student to improve his writing. We worked on the process of writing a precis. I worked with him to write a two-page precis on an undergraduate study of the psychological condition of death-row prison guards."
"Checked the student's edited version of his "Family Vacation" essay, and reviewed dictation sentence rewrites assigned last week.
We also worked on short answer solutions to articles written in his "Scholastic News" publication.
The student stated that our sessions have helped him with his understanding of writing, and that he wrote an 8-paragraph "benchmark" paper for his language arts class."
"During this lesson the student and I got to know each other a little, and I started working out some ideas for her personal statements. I reviewed all of the materials that she would like help editing, and created a timeline for completion. We started working on some of her short responses for the application."
"During our session, the student and I worked on SAT questions and then worked on introduction paragraphs. We also wrote an introduction paragraph to a persuasive essay. Today we worked on his paper for English, in which he had to write an opening statement defending Macbeth."
"We analyzed a formal, corporate email from the president to the student body. Then we reviewed basic subject-verb agreement together and moved on to identifying subject pronouns when used with prepositional phrases and choosing the correct verb plurality for indefinite pronouns. We closed by writing a point of clarification email--once in a friendly Southern tone and once in a concise Northern tone."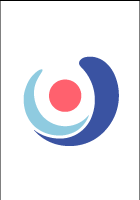 "Today, we began an outline for the student's argumentative essay. We brainstormed examples to support a working thesis. We also discussed where she needs the most assistance in terms of the writing process. By the end of the session, she had written an outline and had started to write the rough draft of her paper. We agreed that she would email me a copy of her rough draft early next week and I would edit the paper and make suggestions before our next session on Tuesday."
Nearby Cities:
Alexandria Writing Tutoring
,
Arlington Writing Tutoring
,
Bethesda Writing Tutoring
,
College Park Writing Tutoring
,
Fairfax Writing Tutoring
,
Prince George's County Writing Tutoring
,
Reston Writing Tutoring
,
Silver Spring Writing Tutoring
,
Wilmington Writing Tutoring
,
Chester County Writing Tutoring
,
Maryland Writing Tutoring
,
Baltimore Writing Tutoring
,
Columbia Writing Tutoring
,
Towson Writing Tutoring
,
Rockville Writing Tutoring
Nearby Tutors:
Alexandria Writing Tutors
,
Arlington Writing Tutors
,
Bethesda Writing Tutors
,
College Park Writing Tutors
,
Fairfax Writing Tutors
,
Prince George's County Writing Tutors
,
Reston Writing Tutors
,
Silver Spring Writing Tutors
,
Wilmington Writing Tutors
,
Chester County Writing Tutors
,
Maryland Writing Tutors
,
Baltimore Writing Tutors
,
Columbia Writing Tutors
,
Towson Writing Tutors
,
Rockville Writing Tutors
Call us today to connect with a top
Writing tutor in Washington DC
(202) 779-1569