Call Now to Set Up Tutoring:
(202) 779-1569
Private In-Home and Online Math Tutoring in Washington DC
Receive personally tailored Math lessons from exceptional tutors in a one-on-one setting. We help you connect with in-home and online tutoring that offers flexible scheduling and your choice of locations.
How can a tutor assist you in conquering Math?
Math can be a challenging subject for many students. Some concepts in the subject can make total sense to someone, and yet, other parts may be very difficult for them to understand. Does your child consistently struggle with their math homework? Do they often receive poor grades on their math exams and quizzes? If they would like extra help for their math coursework exams, there is an option that may help them. Washington, D.C., math tutoring may be a great help to your child's current struggles in math. Varsity Tutors can help match your child with a knowledgeable math tutor.

Math tutors in Washington, D.C., can help your student with their math assignment and exam study guides. If your child is struggling with how to follow the order of operations, they can receive sufficient help from their tutor that explains how to follow the six steps you may need to take while solving an equation. If your child has a test in geometry coming up, their tutor can plan a set of sessions that can focus on the concepts that may be on that particular test. Your child can have the time to ask their tutor questions and work out their mistakes in preparation for their exam. In the traditional classroom setting, this type of individualized attention isn't possible because the teacher has to tend to the needs of multiple students at once.

A great advantage of having a personal tutor is that they can teach lessons or concepts in a way that makes sense and is engaging to your child. In the initial sessions with your child, the tutor can observe how they absorb the material the best. Then, they can adapt their teaching methods to complement your child's best method of learning the material. For example, if your child is a hands-on learner, then their tutor could possibly bring in objects to represent amounts and figures in the math problems they need to work on. Math tutoring in Washington, D.C., may be a great option for your student if they need one-on-one math lessons.

Setting up sessions with your child's tutor is simple because their tutor can work around the commitments your child might have outside of school. There are two ways they can meet: online or in person. For in person sessions, they can meet in your own dining room, a local diner, or anywhere else that is convenient. For online sessions, they can use our live, face-to-face learning platform. Washington, D.C., math tutors can work side-by-side with your child to give them custom-tailored assistance with their coursework.
Recent Tutoring Session Reviews
"The student had really tough algebra homework that I was able to help him with. The hardest topic was combinations, such as: how many different 5-card hands can a person have that include exactly one ace? I taught the student the method that I use and he was able to find the correct answers."
"The student and I continued working on calculating surface areas of prisms, including rectangular prisms, triangular prisms, pyramids and cylinders. She would finish homework problems and then I would check her answers, discussing any missed problems with her as needed."
"The student and I worked on limits. We worked a little ahead of his class so that the upcoming week should be easier for him. Since he is doing so well on this chapter, next lesson we will focus on a cumulative review for the upcoming tests."
"In this session, the student and I reviewed logarithms. We then continued to differentiate the uses of the future tense and conditional tense in Spanish."
"The student and I went over his grammar homework on infinitives. We then started on his math, two-step equations."
"We did a brief review of different kinds of parabolas, and how to write the equation for a parabola from information about its vertex, focus and directrix. The student then retook a quiz on parabolas and was able to replace her previous quiz grade of D with an A. This brought her cumulative grade in the class up to a 60%, which was her overall goal for the tutoring sessions."
"Introduction to probability. Normal and binomial probability distributions. The student initially had some trouble distinguishing between different probability distributions and wanted to apply his Z-table to all problems, but this was straightened out by the end of the session."
"The student and I worked on his current math skill homework. In school he is working on money, and so we did worksheets provided by his teacher that incorporated adding different coins and dollar bills and within that, adding tens and fives."
"The student worked on problems from her Final Exam review sheet. We covered Chapter 6.5. Topics included: synthetic division, long division of polynomials, factoring, the Fundamental Theorem of Algebra, leading term test, multiplying rational expressions, dividing rational expressions, adding rational expressions, subtracting rational expressions, and solving rational expressions."
"Reviewed entirety of final exam packet for math, focusing on the following: adding and subtracting negative numbers, congruency of angles (alternate exterior and interior angles, corresponding angles, vertical angles), and ratios/proportions."
"The student and I had a session today to go through his review packet for Algebra. We went through the entire packet twice - once doing each question, with explanation of concepts, and a second time with him telling me how he would start each problem, walking me through his steps verbally. He said the review was very helpful and he understands much more than he did before."
"The student worked on solving probability word questions. He learned that more choices lessened the chance of "winning". He also read from his 5th grade workbook, reading "A New Mate". He correctly inferred the meaning of new vocabulary from the story and worked on analogies and comparisons."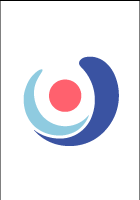 Nearby Cities:
Alexandria Math Tutoring
,
Arlington Math Tutoring
,
Bethesda Math Tutoring
,
College Park Math Tutoring
,
Fairfax Math Tutoring
,
Prince George's County Math Tutoring
,
Reston Math Tutoring
,
Silver Spring Math Tutoring
,
Wilmington Math Tutoring
,
Chester County Math Tutoring
,
Maryland Math Tutoring
,
Baltimore Math Tutoring
,
Columbia Math Tutoring
,
Towson Math Tutoring
,
Rockville Math Tutoring
Nearby Tutors:
Alexandria Math Tutors
,
Arlington Math Tutors
,
Bethesda Math Tutors
,
College Park Math Tutors
,
Fairfax Math Tutors
,
Prince George's County Math Tutors
,
Reston Math Tutors
,
Silver Spring Math Tutors
,
Wilmington Math Tutors
,
Chester County Math Tutors
,
Maryland Math Tutors
,
Baltimore Math Tutors
,
Columbia Math Tutors
,
Towson Math Tutors
,
Rockville Math Tutors
Call us today to connect with a top
Math tutor in Washington DC
(202) 779-1569