Call Now to Set Up Tutoring:
(847) 840-2442
Private In-Home and Online Writing Tutoring in Warrenville, IL
Receive personally tailored Writing lessons from exceptional tutors in a one-on-one setting. We help you connect with in-home and online tutoring that offers flexible scheduling and your choice of locations.
Recent Tutoring Session Reviews
"The student and I worked on an outline for an extended project he is doing in his English class. We brainstormed the list of possible items and details about the items; then we completed an outline for the whole essay and each of the individual body paragraphs."
"Topics covered include both general writing and sentence structure. General writing topics include brainstorming, paper structure, writing strategies, and proofreading. Sentence structure topics include basic sentence structure, sentence fragments, and run-on sentences."
"The student and I spoke about how she approaches her school work, which subjects she feels confident about, and what her goals are. We reviewed parts of speech and basic punctuation, including proper and common nouns, verbs, adjectives, and pronouns. We did some paragraph editing exercises to gauge her understanding of punctuation. She demonstrated an exceptional understanding of grammar for her grade level, and displayed confidence and enthusiasm. She has some weaknesses in recognizing run-on sentences and using commas effectively, however she was very quick to pick up new strategies."
"The student worked on writing about a time he was nervous. The essay was assigned by his teacher. He chose a topic about being nervous for the placement test. He used a brainstorming diagram, roughed out the essay, and wrote ideas for one paragraph. He also read the first chapter of "The Dragon in the Sock Drawer" aloud and worked on multiplication."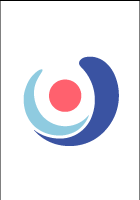 "Reviewed and edited the student's paragraph on The Color Purple. Discussed essay writing structure and made another essay assignment."
"The student and I worked on using specific details to allow his personal voice to emerge through his writing. We also discussed descriptive verbs."
"Final essay on "A Farewell to Arms." The student's writing continues to improve. Her next growth task is to begin tackling larger concepts and themes."
"The first student had two things to do for homework today. We started with a sheet on the scientific method. His teacher had asked them to do their best at matching definitions and ordering the different tasks, as they had not had a full lesson it, so I let him work on it by himself and just gave small bits of guidance when he was really stuck. We then moved on to vocabulary. This year he is using some vocabulary books, and today he had to do an exercise pairing two parts of a sentence together that used a vocab word correctly. This was a great exercise for him because he learned new words and got to practice his handwriting. It is looking much better. He got stuck on a few sentences, but was able to figure them out on his own after I encouraged him to refer back to the definition list at the beginning of the chapter. The second student and I continued to work on writing and identifying short words with pictures. As I follow along with my finger, she reads the beginning of the sentence and is very good at identifying the word that should go in the blank. Her handwriting is looking great, and she already has some good mechanisms of her own to help her remember how the letters look. And she takes her time when writing. We ended our sessions by reviewing counting by 2s and 5s, which we learned last week, and filling in more numbers in a number grid."
"Started PowerPoint presentation for class due on Sunday. Discussed plans for math tutoring for the semester."
"We did an ice breaker to get to know one another (and so I could take his likes/dislikes into consideration when planning our sessions), then the student read from his 7th grade writing journal. We looked at his past pieces and evaluated them for punctuation and capitalization, then he reread the newly revised pieces to us. We had a more in-depth discussion about the use of quotation marks and the intent behind periods/exclamation points/semicolons. I also gave him a list of 8th grade vocabulary and asked him to circle words with which he was familiar, and he knew an impressive amount. I also asked the students which books and authors they liked to read, so I could take those works into account with assignments. We wrapped up with an assignment: write a 1+ page paper about a superstition - its origin (requiring research), whether or not they believed in it, and why they think some people may believe in it."
"The student and I read his book and wrote small summaries. School assignments will be coming soon so I will help him with any that are reading, writing based and work on test taking skills."
"At the beginning of the session, the student's parents were present for introductions, expectations, etc... His mother gave me several examples of his work. He has written (typed) many papers. We plan to focus on vocabulary, comprehension, grammar, and overall improving his writing. He read aloud a paper on the Cardinals and Cubs that he had written. He read very well. He stops at the appropriate time and reads with emotion. I asked him to review my list of journal topics and explained that I would like him to write 507 sentences on a topic. He asked if he could write more and he did! We went through his writing and corrected several things: proper comma usage, there/their/they're, to/too/two, subject/verb agreement, same tense throughout the paragraph, writing with detail, not being repetitive with ideas OR words, and the importance of conclusions. I assigned him another writing assignment that we will go over together next week. Overall, this was a great introductory session. He is an excellent student with a great attitude and desire to succeed. I learned a lot about him today and am excited to see him grow!"
Nearby Cities:
Aurora Writing Tutoring
,
Crystal Lake Writing Tutoring
,
Oswego Writing Tutoring
,
Lake in the Hills Writing Tutoring
,
Woodstock Writing Tutoring
,
Watertown Writing Tutoring
,
Huntley Writing Tutoring
,
Yorkville Writing Tutoring
,
North Aurora Writing Tutoring
,
Montgomery Writing Tutoring
,
Whitewater Writing Tutoring
,
Oconomowoc Writing Tutoring
,
Fort Atkinson Writing Tutoring
,
Campton Hills Writing Tutoring
,
Oregon Writing Tutoring
Nearby Tutors:
Aurora Writing Tutors
,
Crystal Lake Writing Tutors
,
Oswego Writing Tutors
,
Lake in the Hills Writing Tutors
,
Woodstock Writing Tutors
,
Watertown Writing Tutors
,
Huntley Writing Tutors
,
Yorkville Writing Tutors
,
North Aurora Writing Tutors
,
Montgomery Writing Tutors
,
Whitewater Writing Tutors
,
Oconomowoc Writing Tutors
,
Fort Atkinson Writing Tutors
,
Campton Hills Writing Tutors
,
Oregon Writing Tutors
Call us today to connect with a top
Writing tutor in Warrenville, IL
(847) 840-2442