Call Now to Set Up Tutoring:
(617) 947-9800
Private In-Home and Online Writing Tutoring in Waltham, MA
Receive personally tailored Writing lessons from exceptional tutors in a one-on-one setting. We help you connect with in-home and online tutoring that offers flexible scheduling and your choice of locations.
How can a Writing tutor help you?
Writing is an important subject at any stage of your child's academic life. In the early school years, there's a tremendous focus on sequencing and formation, and then students move into composition and narrative writing. If you have a child who is struggling to grasp the mechanics of writing, a tutor could take care of any deficiencies quickly. After working with a tutor, your child might be more comfortable writing, and eager to tell stories on the page. Any of the independent writing tutors that Varsity Tutors can connect you with in Waltham, MA, are experienced professionals.
There will be an entire section dedicated to writing when it's time for your child to test within the Massachusetts Comprehensive Assessment System (MCAS). Your child could be evaluated on grammar, clarity, and other parts of the writing process. Make sure he or she is ready for this important exam. We will find you a skilled writing tutor in Waltham, MA, who can offer your child individualized one-on-one attention. This support is important, especially for students who don't consider themselves natural writers. With a tutor, your child can work at his or her own pace and not feel pressured by the classroom environment.
An experienced writing tutor in Waltham can pinpoint your student's problem areas and get them working towards success in the course. Whether your child is having a hard time with poetry, fiction, or outlining a main theme, a good tutor will provide practice exercise, feedback, and exercises designed to make writing more fluid. Your tutor will be able to meet with your child in-person or online, depending on the platform that's most convenient for you. Schedule meetings at home, at school, or any place that works best. Your child could need to feel comfortable and encouraged in order to move forward with writing.
Any student who struggles with writing will feel apprehensive about English and language arts classes. Since these subjects are going to be part of every school year from kindergarten to high school and beyond, it's important to try to help your child make peace with the act of writing. Let a tutor help by providing engaging and interesting instruction that will resonate with your student. You'll find he or she is more confident in their writing abilities, and there won't be so much struggle when it's time to complete writing assignments. Contact us to find someone great who can try to help. Varsity Tutors could help you find a writing tutor near Waltham.
Recent Tutoring Session Reviews
"We continued and finished comma exercises, moved on to semicolons and other punctuation and mechanics exercises - the student asked for more practice with semicolons, but was comfortable with distinguishing commas and semicolons. We plan to finish mechanics during next session and move on to stylistic exercises soon."
"The student worked on contractions and capitalization. She still needs to practice irregular contractions such as won't (will not) and capitalizing states and proper names.
The student also practiced her addition and subtraction. She is getting quicker with adding basic numbers such as 7+4, and has a good concept of carrying numbers. She is getting better at subtraction, though it appears that she has not yet learned the "borrow" concept."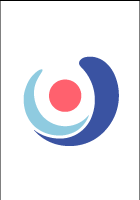 "Today I worked with the student on his grammar homework and we did a few grammar worksheets. Overall, he has a good grasp on grammar but still needs some practice. This includes identifying parts of speech and some parts of punctuation."
"At today's session, the student and I reviewed the second half of "The Most Dangerous Game" by Richard Connell. We discussed important plot points, as well as the mentalities of the characters as the story unfolds. The student added several vocabulary words to his list, including solicitous, futile, pastime, and placid. For homework, I've asked him to summarize the story, while focusing on the dynamic between hunter and hunted."
"The student and I split our time between literature and history. We were able to create a comprehensive outline for an upcoming English essay. He should be prepared to write about the visual production of the play. The remainder of our time was used to discuss the precursors to the Industrial Revolution in Britain."
"In advance of our session, I'd given the student some documents that summarized the key parts of some of our recurring lessons, i.e. -- charts to help memorize parts of speech, as well as grammar rules and concepts. It's my hope that by having that information in one comprehensive form, he will be able to review it easily between sessions. I quizzed the student on parts of speech, parts of the sentence, phrases and clauses, fragments, run-ons, and comma splices. I recapped the major punctuation marks and how they're used; I ran through examples of verb tense, subject-verb agreement, pronoun-antecedent agreement, as well as how to conjugate basic action and linking verbs. Toward the end, I had him do some actual writing -- exercises we'd done before -- including reading-and-summarizing, as well as crafting sentences that were grammatically stable and which utilized all the parts of speech."
Nearby Cities:
Westminster Writing Tutoring
,
Portland Writing Tutoring
,
Worcester Writing Tutoring
,
Hartford Writing Tutoring
,
New Britain Writing Tutoring
,
Meriden Writing Tutoring
,
Middletown Writing Tutoring
,
Leominster Writing Tutoring
,
Fitchburg Writing Tutoring
,
Marlborough Writing Tutoring
,
Norwich Writing Tutoring
,
New London Writing Tutoring
,
Groton Writing Tutoring
,
New Hampshire Writing Tutoring
,
Oregon Writing Tutoring
Nearby Tutors:
Westminster Writing Tutors
,
Portland Writing Tutors
,
Worcester Writing Tutors
,
Hartford Writing Tutors
,
New Britain Writing Tutors
,
Meriden Writing Tutors
,
Middletown Writing Tutors
,
Leominster Writing Tutors
,
Fitchburg Writing Tutors
,
Marlborough Writing Tutors
,
Norwich Writing Tutors
,
New London Writing Tutors
,
Groton Writing Tutors
,
New Hampshire Writing Tutors
,
Oregon Writing Tutors
Call us today to connect with a top
Writing tutor in Waltham, MA
(617) 947-9800