Call Now to Set Up Tutoring:
(617) 947-9800
Private In-Home and Online Summer Tutoring in Waltham, MA
Receive personally tailored Summer lessons from exceptional tutors in a one-on-one setting. We help you connect with in-home and online tutoring that offers flexible scheduling and your choice of locations.
How can a tutor help you with summer tutoring?
While many students do not study over the summer, it would be very beneficial for your child if they did. Not studying during the summer puts students at risk of summer learning loss. Summer learning loss is the loss of academic skills that occurs from not reviewing material during the summer. Reading and math are the subject that are the most affected. If your child does not practice reading over the summer, they could lose up to three months of reading skills. Additionally, if they do not study math, they could lose up to two months of skills. Once this happens, it can take as long as six months for them to recover those skills once the school year begins again. While they are regaining those skills, they are likely falling behind their classmates. If you want to sure that your child is staying on track academically, you should connect them with a private summer tutor. Contact Varsity Tutors to find your child a professional summer tutor in Waltham who will make them a priority.
A summer tutor in Waltham, MA, can make all of your child's study sessions both efficient and effective so no time is wasted. It is unlikely that your child could want to spend much, if any, time during the summer studying. Their private tutor can identify what topics they are having the most trouble with so that their tutor can develop a study plan that specifically focuses on those areas. This will ensure that they are not wasting time going over material they are already familiar with.
A summer tutor in Waltham might be your child's key to success. Your child's private tutor can offer math games and activities that could make the subject more engaging. This will make it more likely that your child could want to take the time to review math. Their tutor can also identify their interests and find reading material that aligns with them.
Your child's private summer tutor is available to meet them either in person or face-to-face online. Their tutor is also able to meet them at a time and location that works best for both you and your child. So if your child would like to meet their tutor at your house, at the Waltham Public Library, at Cafe on the Common, or at Prospect Hill Park, they are free to do so. An expert summer tutor in Waltham, MA, is an excellent way to try to help your child prepare for their exam.
Recent Tutoring Session Reviews
"The student and I started by going over lesson 2 from the text book.  We also went through the antonyms and reading comprehension passages. We went through the math sections dealing with fractions (adding, subtracting, multiplying, dividing, simplifying) and through percents. In percents, we talked about how to find the original amount when a percent is marked off, and how to find the new price given specific percent off. While on vacation, she will complete through lesson 10 of the text book and go through math exercise from the test prep book. She will also go over exponents with her family."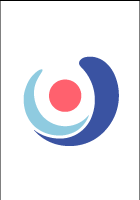 "Student and I worked exclusively on grammar (present subjunctive, past subjunctive, future, conditional and present perfect tenses). Student is planning on writing two practice essays for next tutoring session."
"This was my final session with the student before the PSAT. We didn't work on math, her strength, but we reviewed some of the skills from the writing section and I had her complete a critical reading section. We did have an important "teachable moment" when I noticed that she hadn't answered three questions even though she eliminated answers. When she went back and answered those, her score went up, so we were able to review the strategic part of test-taking."
"In this third and final session, we continued our analysis of moment of inertia, this time using tabular data as a opposed to direct integration. This session went quite well as determining the moment of inertia from tabular data is a much simpler concept than direct integration and the student was able to adopt this technique very quickly, as well as gain a better understanding of the related topics of the first moment of inertia and the moment of inertia relative to the centroid or other axis."
"Her math homework and essay were fantastic! We worked a lot on sentence completions, and I asked the student to complete some reading for next time."
"We practiced using Word letter templates, saving and attaching files to emails, and keyboard shortcuts. We also covered internet basics. We distinguished the difference between a web browser, website, search engines and some useful websites."
Nearby Cities:
Westminster Tutoring
,
Portland Tutoring
,
Worcester Tutoring
,
Hartford Tutoring
,
New Britain Tutoring
,
Meriden Tutoring
,
Middletown Tutoring
,
Leominster Tutoring
,
Fitchburg Tutoring
,
Marlborough Tutoring
,
Norwich Tutoring
,
New London Tutoring
,
Groton Tutoring
,
New Hampshire Tutoring
,
Oregon Tutoring
Call us today to connect with a top
Summer tutor in Waltham, MA
(617) 947-9800